Very High Protein Intake Seemingly Safe
A new study has sought to provide assurance that a very high protein intake (i.e. >3g/kg/day) in individuals undergoing regular resistance exercise is safe. What makes the study particularly interesting is the fact that the extra protein in the diet came in the form of a whey protein supplement. So it bears a lot of relevance to your average gym junkie who gets their extra protein intake predominantly in the form of a protein supplement.
The researchers from Florida took a group of 11 young men (average age of 26) who had been undertaking regular resistance training for an average of 7.5 years. The study was run as a crossover design that consisted of two 8-week periods. In one of the 8-week periods, subjects consumed their normal diet, which contained on average 2.6 ± 0.8g/kg/day of protein. During the other 8 week period, subjects consumed a very high protein diet, which had an average protein content of 3.3 ± 0.8g. Each subject recorded their dietary intake by using the popular app MyFitnessPal. Despite the higher protein intake, there were no differences in dietary intake between the groups for any other measure.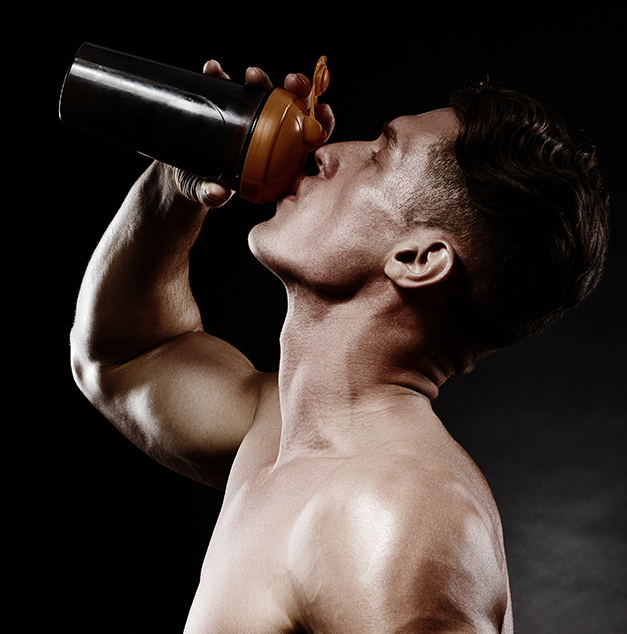 Metabolic as well as body composition and performance measures were recorded at the start and end of each 8-week period. Interestingly there were no significant changes in body composition or markers of health in either group. Moreover, when consuming the very high protein diet, no adverse side effects were reported (i.e., blood lipids, glucose, renal, kidney function etc.). This suggests a number of things. Firstly, protein intake above ~2.5g/kg/day is unlikely to provide additional benefits in terms of performance of body composition even when undertaking regular resistance exercise. Secondly, when protein intake is increased from ~2.5g/kg/day to 3.3g/kg/day in the form of whey protein supplementation, it seems to present little to no adverse side effects, but just as importantly – no improvements in performance or body composition. It's important to note that this may be a feature specific to whey protein. For example, we can't conclude that increasing protein intake from ~2.5g/kg/day to 3.3g/kg/day by eating more poultry and meat would necessarily produce no adverse side effects. It could be that the properties of whey protein mean that it can be consumed in relatively high quantities with apparently no ill effects.
So in summary, it would seem there is little benefit to going overboard when it comes to whey protein supplements. Common sense would say that the average active individual will benefit more from replacing some of their current protein intake with whey protein if they already have an average protein intake close to 2.5g/kg/day, which by conventional standards is considered the upper limit of the recommended daily protein intake. By contrast, if an individual engaged in regular weight training has a protein intake between 1.5-2.0g/kg/day –they may benefit from additional whey protein supplement on top of their existing diet.
It's worth highlighting that the practice of recording daily dietary intake can be beneficial for the average active individual as a means of getting an accurate indication of their macronutrient intake. Many people make assumptions about their total calorie and macronutrient intake, which can be erroneous when they actually go to the trouble of writing it all down.
Antonio J, et al. The effects of a high protein diet on indices of health and body composition – a crossover trial in resistance-trained men. Journal of the International Society of Sports Nutrition. 2016;13:3.