https://www.mrsupplement.com.au/underground-labs-health-stack
Underground Labs Health Stack
Underground Labs
Supplements > Supplement Bundles > Weight Loss Stacks
https://cdn.mrsupplement.com.au/resources/imgs/products/underground-labs-health-stack.1648162120823.jpg
http://schema.org/NewCondition
http://schema.org/InStock
124
206
AUD

FREE SHAKER BOTTLE
Purchase Underground Labs Health Stack & get a free Underground Labs Shaker.

Health Stack
Synergistic Health Stack
May Reduce Stress & Support Restful Sleep
May Provide Anti-Oxidant Benefits
May Promote General Health & Well-being
Convenient Capsule Consumption
In Stock

(0)
Write a review
Product
Stack Details
Q&A's
Reviews
Add To Cart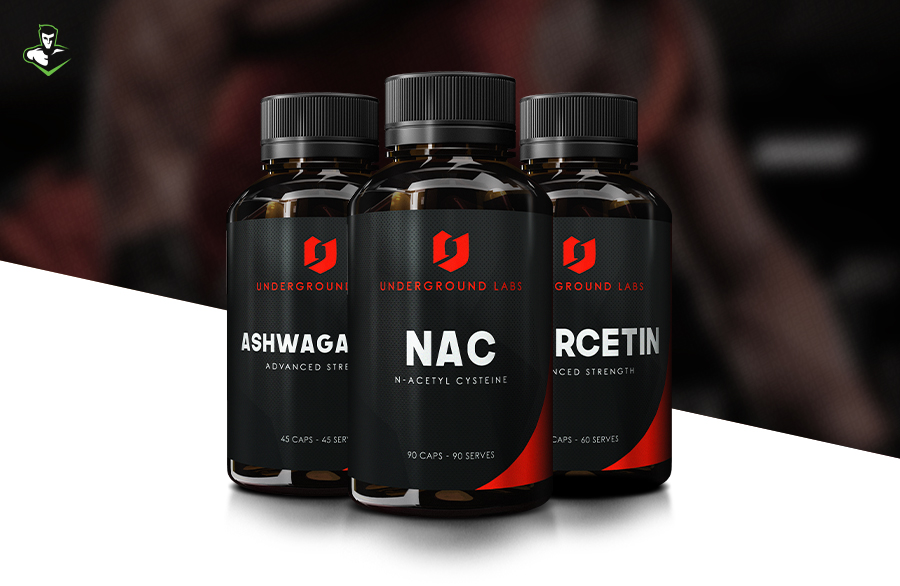 Health has certainly become a priority over the last few years for many people. Even hardcore bodybuilding brands like Underground Labs has shifted some of their attention towards supplements for overall health and wellness. Focusing on supplements that may support immune function and provide antioxidant benefits, Underground Labs manufactures supplements of ingredients that are in high demand globally for the Australian public.
NAC (n-acetyl-cysteine) and quercetin have garnered a lot of positive attention due to the abundance of scientific research that shows the potential positive effects on health. Stacking these together, along with ashwagandha may be the perfect stack for anyone looking to focus their attention toward staying as overall healthy as possible.
As with all health supplements, the Underground Labs Health stack shall work best when taken in conjunction with a healthy diet and regular exercise program.
100% Money-Back Guarantee
Underground Labs make the world's best supplements & are so confident you'll be more than satisfied, offer a 100% money-back guarantee for any customer who is not. Tried it, am not satisfied, don't like it, simply return your single bottle. 100% money back. Guaranteed.
Stack Details
Q&A's
Ask a question about
Underground Labs Health Stack
Are there any negative side effects from the UL Health Stack?




Taken as directed by healthy adults NO negative side effects would be expected.

What are the benefits of the Underground Labs Health Stack?




Taking these three supplements together may provide synergistic benefits over taking them individually. There also also cost savings when choosing this stack, in excess of purchasing the individual supplements.

How do I take the Underground Labs Health Stack?




Simply follow the direction on each of the individual bottles, taking as directed.
Reviews


Based on reviews collected by
&
Write a review

Contact Us