In a recent survey 5% of the Australian population identified as vegetarian or vegan, meaning there are a lot of people out there who are choosing not to eat meat, and in some cases, eggs, dairy and other animal products. Surveys on the eating habits of Australians are showing an increasing trend toward plant based food choices, which means this number is on tthe rise (1).
Most people know someone who follows a vegetarian diet, so they know that the stereotype of a pale weakling munching on a lettuce leaf is a long way from reality. There are many athletes, like world-record holding strongman Patrick Baboumian and Natural Mr Universe Billy Simmonds, who are showing the world that plant eaters can get huge, exert tremendous strength, and dominate at an elite level.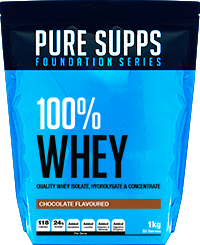 So how can a vegetarian or vegan athlete maximise their results? A healthy, well balanced diet is a great start, and there are a number of supplements that can boost progress toward strength and physical goals.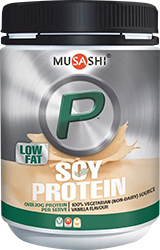 1. Protein
If you're vegetarian there's a good chance you're sick of being asked how you get enough protein. This recommendation is not about remedial nutrition, this is about eating big to put on muscle. Bulking up requires some people to more than double their protein intake, which can be difficult to do through food alone, particularly for a vegan. Protein shakes are a quick, easy and convenient way to fuel muscle growth anywhere, any time. Whey protein is the gold standard, and is suitable for vegetarians. Vegans have a lot of high quality options, including soy, pea and rice proteins. Try Pure Supps 100% Whey, or Musashi P Soy Protein.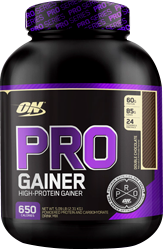 2. Mass Gainer
To put on muscle, you have to provide your body not just with protein, but with energy. A negative energy balance puts the body in a catabolic state, in which not just the fat, but the muscles can be broken down. Vegetarians and vegans have to watch their energy intake, because even when eating a nutritious plant based diet it can be quite easy to fall short. A mass gainer, which combines protein and carbohydrates for extra energy, is a great solution. Vegetarians may enjoy Optimum Nutrition Pro Complex Gainer or Elemental Nutrition Anabolic Mass. Vegan trainers may like to combine their favourite protein with a carbohydrate source like Syntex Carbo-Plex for an extra energy boost.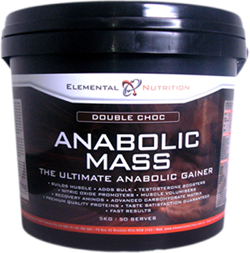 3. Creatine
This is one of the most studied supplements and it is scientifically proven to boost muscle growth, strength and power. Creatine is not considered an essential nutrient because it is synthesised in small amounts by the body, but because meat is a rich souce of this amino acid, omnivores are getting an additional source of creatine in their diets. Because of this, vegetarians and vegans usually have lower creatine levels, which means they stand to make bigger gains from supplementation. Creapure is the purest Creatine Monohydrate money can buy, and comes from 100% non-animal sources.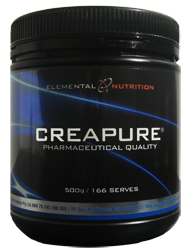 4. Iron and B12
Anyone who lived through the 90s and had a television will remember that you need to eat more than a kilogram of spinach to get the same amount of iron in a small piece of red meat. Iron is important for health and energy, and as a component of haemoglobin, is necessary for oxygen transport. You may also recall that mushrooms are 'meat for vegetarians'. Mushrooms are rich in vitamin B12, which is often lacking in vegan diets. B12 has many functions including maintenance of red blood cell health and brain function (Imagine not being able to remember television advertisements from your childhood!) Thankfully many multivitamins contain these two nutrients, and if you follow a vegetarian diet, your doctor will usually perform blood tests to ensure you have sufficient levels.
5. Zinc
The majority of vegetarians and vegans are health conscious people, and know to make sure they are getting enough iron and B12, but zinc is a mineral that may also come up short in a vegetarian diet. This is a nutrient it is wise not to mess around with, particularly for bodybuilders, because zinc deficiency can impair testosterone production. Testosterone is one of the most anabolic hormones produced by the body, and it's what makes men put on muscle. Make sure you've got enough zinc in your diet with a supplement like ZMA, which also contains muscle mineral magnesium and vitamin B6.
6. Beta Alanine
Carnosine is a dipeptide which acts as a cellular buffer, prolonging endurance by protecting the cells from the fatiguing effects of lactic acid, which accumulates during exercise. Carnosine is made up of Beta Alanine and histidine, the former being the limiting ingredient in the formation of carnosine by the body. Like creatine, the body can make its own carnosine, but because it's also a nutrient that is taken in through meat in the diet, vegetarians and vegans tend to have lower levels. Beta Alanine can help you get the most out of every training session. Most brands of Beta Alanine are vegan – individual manufacturers can provide information on the sourcing of the products.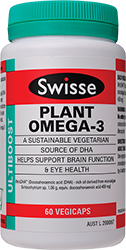 7. Omega-3 fatty acids
Omega-3 fatty acids are essential for general health. On the bodybuilding front, these fatty acids are great for fighting inflammation, which means an easy recovery, and there is research suggesting that omega-3 plays a role in muscle building. The best sources of omega-3s are marine oils, which are generally off limits to vegetarians because they are derived from animals. Unfortunately, most plant sources of omega-3, like flaxseed and walnut oils, do not contain DHA and EPA, which are the bioactive forms. Look out for Swisse Ultiboost Plant Omega-3, which is 100% vegetarian, derived from algae, and rich in DHA.
8. BCAAs
Every serious trainer knows the benefit of extra branched chain amino acids to generate an anabolic state, stimulate the mTOR pathway to lay down muscle and help recovery. Many people, vegetarian and omnivore alike, consider BCAAs an important part of their stack. When it is not immediately obvious, it is difficult to overlook the origin of a supplement. Unfortunately for vegans and vegetarians (and omnivores who are easily turned off), many brands derive their BCAAs from feathers, a by-product of the chicken meat industry, or bizarrely, human hair. Look for Ajipure BCAAs, which are 100% vegetable sourced. ALR Industries Chain'd Out and Allmax Nutrition Aminocore are both suitable for vegetarians and vegans.
(1) Reid MA, Marsh KA, Zeuschner CL, Saunders AV, Baines SK. Meeting the nutrient reference values on a vegetarian diet. MJA Open 2012;1 Suppl 2: 33–40.