Top 5 Endurance Supplements
Endurance supplements are an ever growing category of sports supplements that are also seeing an increase in diversity. Reports that 'cycling is the new golf" point towards increasing numbers of individuals participating in endurance sports so naturally there is an increasing range of supplements to choose from.

#5 Musashi Beta-Alanine scraps in at number 5 with some contention. While beta-alanine may be
traditionally associated with performance in strength/power athletes, it has also been studied widely in endurance athletes; with cyclists and runners being prime examples. Beta-alanine can be a particularly useful ergogenic for competitive endurance athletes where success in events is largely dictated by the ability to respond to repeated surges as part of race tactics. Studies have also shown that supplementation with beta-alanine improves sprint ability at the end of a bike race. With the sheer volume and quality of research on beta-alanine, its hard to ignore as a top-line endurance supplement. Musashi make a slow release form of beta-alanine which serves to minimize the tingling sensation associated with beta-alanine supplementation. It also comes in tablet form which makes divided dosing possible. Studies show muscle carnosine levels rise more efficiently when taking beta-alanine in divided doses. If your a competitive endurance athlete, then beta-alanine is well-worth the investment.
#4 BSc Fuel Recovery Protein sits at number 4 because it provides an ideal ratio of carbs and protein for recovery after endurance exercise; all at a great value price. Fuel Recovery Protein comes with a 4:1 ratio of carbs to protein, with the protein coming from a combination of whey concentrate, isolate and hydrolysate. The combination of whey protein and carbohydrate has been shown to be more effective than carbohydrate alone for muscle glycogen replenishment, plus the whey gives the added advantage of helping with muscle repair.
#3 Powerbar Gels are arguably one of the best energy gels on the market,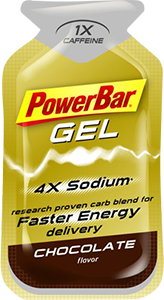 not because of their vast array of ingredients, but because they contain the key ingredients in the right ratios and amounts for endurance performance. These ingredients include the 2:1 glucose:fructose ratio, solid dose of sodium and right dose of caffeine. As far as endurance nutrition goes, these are three factors that have proven to be critical in eliciting optimum performance. Other energy gels skimp on the sodium or caffeine, but Powerbar Gels come with 209mg of sodium and up to 50mg of caffeine. Sodium is the single most important electrolyte for endurance performance, while caffeine is arguably the most studied and proven ergogenic. Powerbar Gels also come in a great range of flavours and provide no caffeine or low caffeine options.
#2 Endura Rehydration is an immensely popular sports drink among endurance athletes. Its major selling point is that it comes with a clinical dose of a specialised form of magnesium called Meta Mag® (i.e. magnesium diglycinate). Meta Mag® is a highly bioavailable form of magnesium that seems to be well tolerated by the gut. Magnesium is widely touted as being an effective mineral for minimising cramps associated with exercise as well as helping with fatigue in some individuals. Endura also contains other key electrolytes such as sodium, potassium, phosphate and calcium. What's more it comes with a combination of glucose and fructose for optimally carbohydrate absorption during exercise. Last by not least, Endura comes in a range of great flavours and two pack sizes, which gives customers a lot of options for purchase.
#1 Vitargo tops the list simply because of the vital importance of carbs for optimal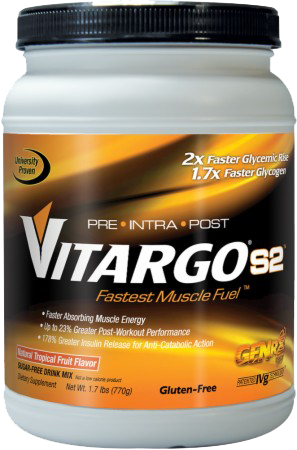 endurance performance combined with the fact that Vitargo is the most studied form of carbohydrate. You just can't argue with the science which says Vitargo leads to faster glycogenreplenishment and better performance, largely owing to its high molecular weight. The other great thing about Vitargo is that it is so gentle on the stomach. Very seldom do you hear of anyone having issues with bloating or indigestion. This is due to the low osmotic pressure of Vitargo in the stomach by virtue of its high molecular weight. For any endurance athlete looking to optimise performance and recovery, Vitargo will deliver every time.
So there you have it…5 supplements that will give you a great return on your hard training investment. If you only have money enough to buy one or two, then start at the top, whereas if you happen to have just enough cash to cover them all, you're bound to see an improvement in your training and performance if used correctly. Happy training!