Tart Cherry Supplement Reduces Muscle Soreness
A new study has provided promising evidence that the humble tart cherry might be an effective supplement for reducing muscle soreness and damage following resistance exercise. Published in the popular Journal of the International Society of Sports Nutrition, the study involved 23 men with an average age of 21 who had a history of regular resistance training. Each subject received either a placebo or a commercial brand of powdered tart cherries called CherryPURE®. These were taken for 10 days prior to a heavy session of squats designed to elicit a serious case of the DOMS. The session entailed ten sets of ten repetitions of the barbell back squat at 70% 1RM. Measures that included blood markers of muscle damage, strength test and perceived muscle soreness were taken for each subject pre-exercise, 60-min, 24-hr, and 48-hr post-lift to help gauge the effectiveness of the cherry supplement. The basic protocol of the study is summarised in the diagram below.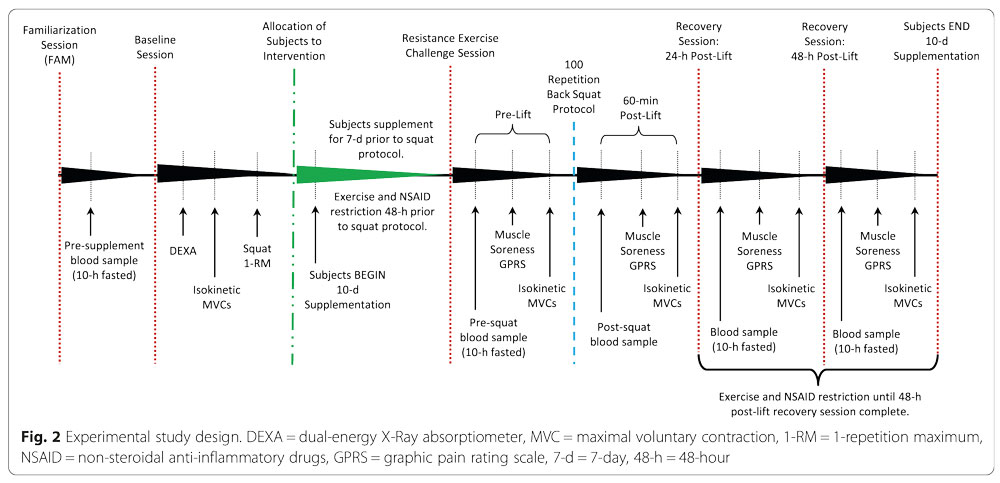 Considering the supplement was only taken once a day and amounted to 480mg, it proved to be relatively effectively in terms of reducing muscle damage and soreness. Each subject receiving the tart cherry supplement experienced significantly less muscle soreness, less pronounced drop in strength and lower levels of muscle damage markers as shown in the graphs below.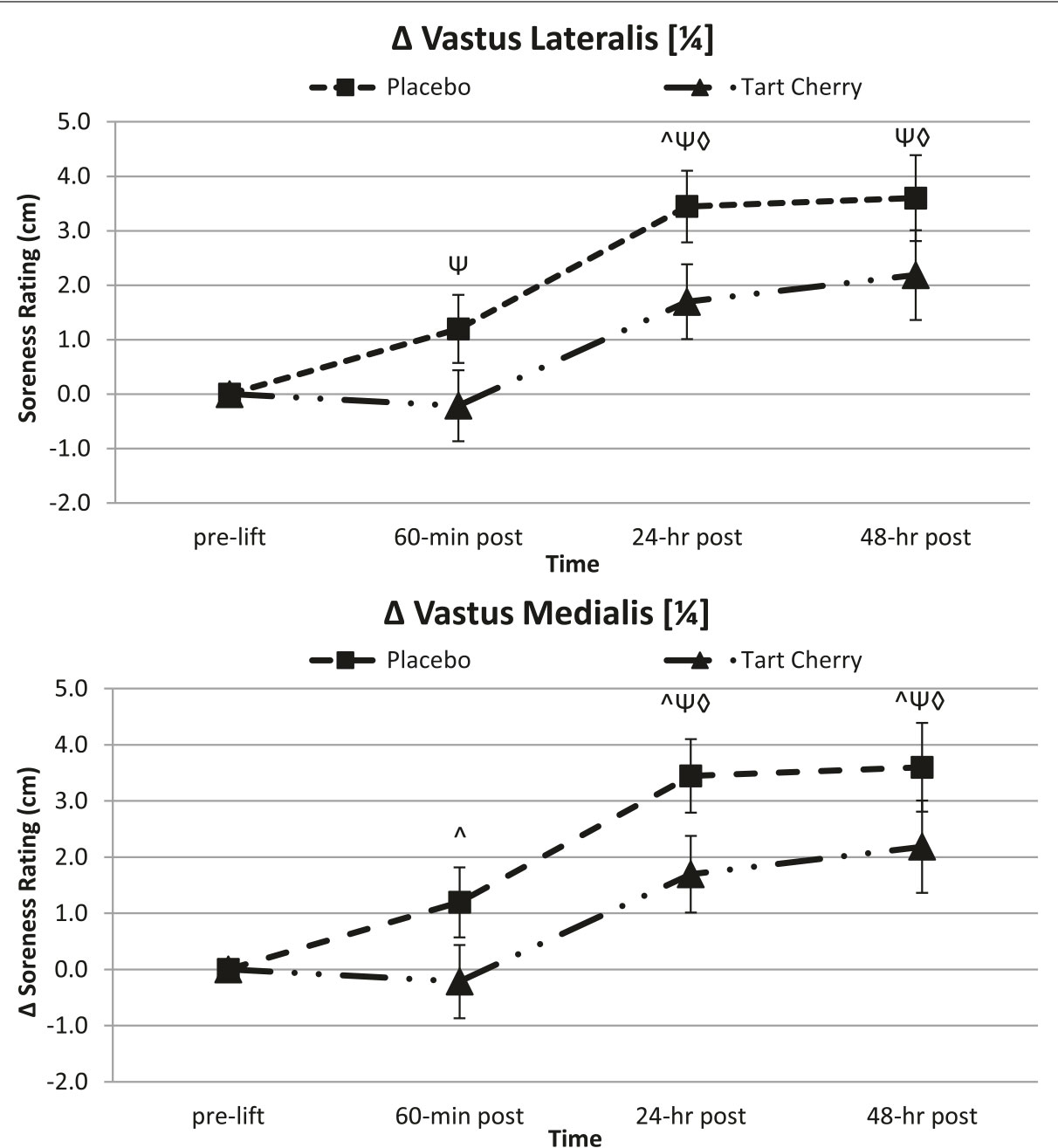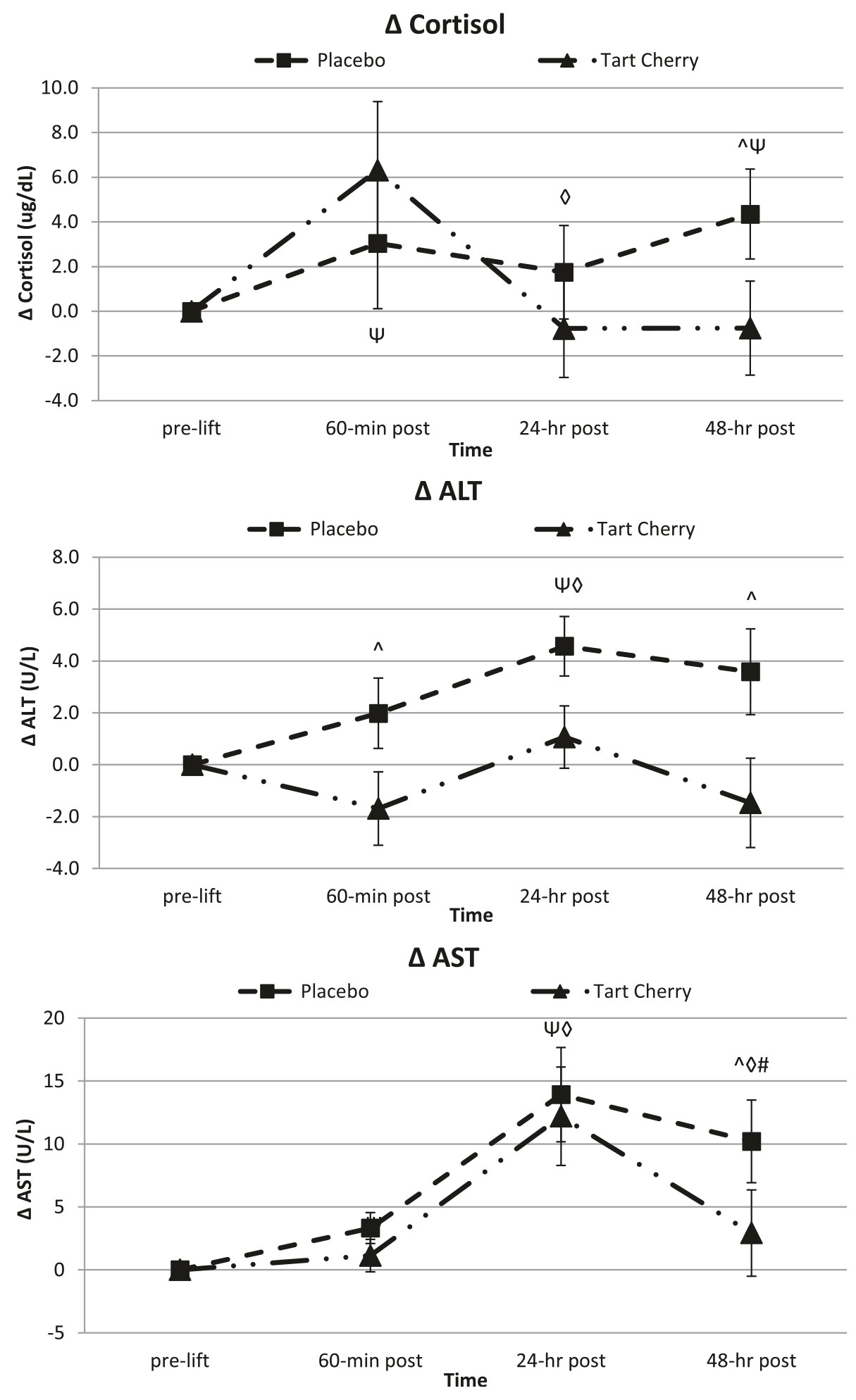 This is the third study to date to show reduced muscle damage with a tart cherry supplement in subjects undergoing resistance exercise. However, the previous two studies have used a tart cherry cultivar-blended juice and juice concentrate, making this the first one to show benefits with a powdered version. With the study was funded by the company that manufactures the commercial cherry supplement (CherryPURE®), it will be good to see other independent studies verify these results. However, the future looks bright for tart cherry supplements and resistance training!
Levers et al. Effects of powdered Montmorency tart cherry supplementation on an acute bout of intense lower body strength exercise in resistance trained males. Journal of the International Society of Sports Nutrition. 2015;12:41.