https://www.mrsupplement.com.au/switch-snack-switch?variation=14771
Switch Snack Switch (60g x 12 Choc Berry Ripe)
Switch Nutrition
Supplements > Protein Powders > Bars & Snacks
https://cdn.mrsupplement.com.au/resources/imgs/products/switch-snack-switch.1624587571477.png
http://schema.org/NewCondition
http://schema.org/InStock
AUD
https://www.mrsupplement.com.au/switch-snack-switch?variation=14771
49.95
AUD
https://www.mrsupplement.com.au/switch-snack-switch?variation=14769
Switch Snack Switch (60g x 12 Choc Fudge Brownie)
Switch Nutrition
Supplements > Protein Powders > Bars & Snacks
https://cdn.mrsupplement.com.au/resources/imgs/products/switch-snack-switch.1624587571477.png
http://schema.org/NewCondition
http://schema.org/InStock
AUD
https://www.mrsupplement.com.au/switch-snack-switch?variation=14769
49.95
AUD
https://www.mrsupplement.com.au/switch-snack-switch?variation=14770
Switch Snack Switch (60g x 12 Choc Peanut Butter)
Switch Nutrition
Supplements > Protein Powders > Bars & Snacks
https://cdn.mrsupplement.com.au/resources/imgs/products/switch-snack-switch.1624587571477.png
http://schema.org/NewCondition
http://schema.org/InStock
AUD
https://www.mrsupplement.com.au/switch-snack-switch?variation=14770
49.95
AUD
https://www.mrsupplement.com.au/switch-snack-switch?variation=15385
Switch Snack Switch (60g x 12 Choc Pineapple Chunk)
Switch Nutrition
Supplements > Protein Powders > Bars & Snacks
https://cdn.mrsupplement.com.au/resources/imgs/products/switch-snack-switch.1624587571477.png
http://schema.org/NewCondition
http://schema.org/InStock
AUD
https://www.mrsupplement.com.au/switch-snack-switch?variation=15385
49.95
AUD

Snack Switch
Plant-Based Protein Bar
High Protein
100% Natural
Gut-Friendly Prebiotic Fibre
Organic Ingredients
In Stock

(0)
Write a review
Product
Q&A's
Reviews
Add To Cart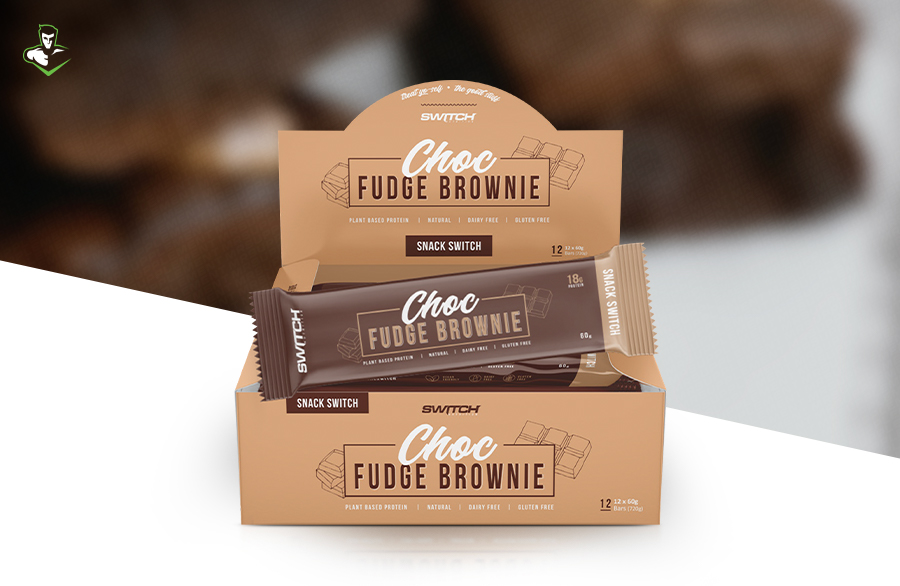 Snack Switch is a 100% natural, delicious tasting high protein whole food bar the whole family can enjoy.
It's Gluten & Dairy Free with added gut-friendly organic prebiotic fibre. Snack Switch utilises the highest quality Organic Pea and Faba Protein, with the addition of naturally fermented L-Glutamine.
Snack Switch combines vegan dark chocolate with roasted nuts and nut butter to achieve a deliciously chunky nutritious snack.
Containing over 20g of protein and 9g of fibre, Snack Switch is exactly what you need to support you and your families daily nutritional requirements.
Q&A's
Ask a question about
Switch Snack Switch
Reviews


Based on reviews collected by
&
Write a review

Contact Us