Swisse Active Recover High Energy Protein Bar Review
Swisse Active Recover – High Energy Protein Bar Review
Swisse's Active Recover High Protein Energy Bar represents Swisse's bold move into the protein bar market. With a host of protein bars having come and gone in recent years, the protein bar market has proved to be a hard one to crack at times. This is due to the inherent challenges with creating a good tasting bar that is also high in quality protein. But with Swisse being the powerhouse health supplement company they are, you can rest assured they have done their homework with this product.
Swisse Active Recover – High Energy Protein Bar Macronutrient Profile
We'll start our review by detailing the basic macronutrient profile of Swisse's Active Recover protein bar. For every 100g of bar, you get 14g of fat, a mere 8.6g of carbs and an impressive 32.3g of protein. With this type of macronutrient profile, Swisse's Active Recover protein bar is advertised as 'High Protein, Low Carbs'. However, the bar does actually contain additional sugars, which have caloric value, but are actually not strictly classified as carbohydrates; hence the reason they are not listed under carbohydrate content in the nutritional panel. Glycerol and maltitol are two 'sugar alcohols' or polyol that are present at 18 and 10.1g per 100g of bar respectively. If these are counted as carbohydrates, then the total carbohydrate content for the bar goes up to 36.7g. Aside from their caloric value, these polyol's help with the texture and flavour of the bar.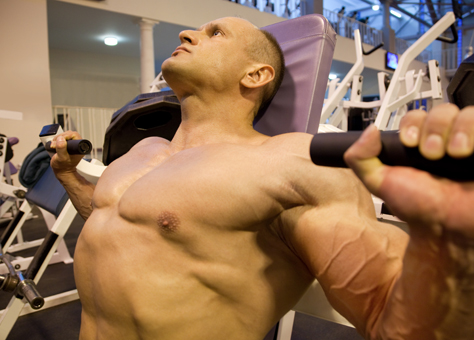 In the past, some of the protein bars on the market have been very calorie dense, which has been one of the common criticisms for the average calorie conscience bodybuilder. Swisse have cleverly overcome this hurdle by making a bar that is relatively small in size/weight (which naturally lends itself to fewer calories) and low in fat; the single macronutrient that contributes the greatest calorie load. In the past, many protein bars have been guilty of containing high amounts of fat in an attempt to improve taste and texture. So in this sense, Swisse's Active Recover protein bar is a breath of fresh air.
Swisse Active Recover – High Energy Protein Bar Taste & Flavours
In the all important taste department, Swisse's Active Recover protein bar comes up trumps. It doesn't have any weird chemically aftertaste's typical of many protein bars. It's also easy to bite into and chew without breaking your jaws, which can be the case with some protein bars. The bar is also unlikely to be adversely affected by storage conditions (i.e. hot or cold). Many protein bars become impossibly hard, once they are stored at cold temperatures for a period, while others can melt quickly after being stored in hot conditions for a time. Swisse Active Recover protein bar has a reasonably natural taste as opposed to the grossly synthetic nature of many protein bars. The bars come in three great flavours, namely, choc, choc coconut and choc goji, which is just enough flavours to swap around on a regular basis so as to avoid getting sick of a particular one.
Summary
So all in all, Swisse Active Recover protein bar is a great bar for individuals leading an active lifestyle and reliant on good quality and practical high protein food options. Coming in a small bite size pack of 30g or a medium 60g size, the bar is ideally suited to individuals looking to get some quality protein on the run from without the added fat and calories typical of some protein bars