Supplements for Yoga
Long practiced in South Asia as both a philosophy and way of life, the physical practice of Yoga has really taken off in the Western world, where it has become one of the most popular forms of exercise. Yoga is wide and varied practice made up of a number of different traditions, and it can accommodate almost all ages and skill levels. The majority of gyms run yoga classes, and these are generally designed to cater to all levels. Yoga is a great way to slowly ease into an exercise regime, and at the other end of the spectrum, it is a pursuit that can present serious challenges to even the most seasoned athlete.
People practice yoga for a number of reasons, and one of the most common is to stay fit, flexible, and healthy. There are a number of supplements on the market that can help support these goals.
Supplements for Yoga – Detox
Yoga teaches mindfulness, which includes fostering a respect for the body. In the yogic tradition, the body absorbs, digests and eliminates toxins, and reducing the amount of toxins in the body is very important in maintaining a positive flow of energy. Many people who turn to practices like yoga do so for a sense of renewal. Yoga often goes hand in hand with detox regimes.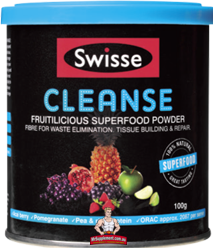 Swisse Cleanse is a fantastic product in this natural, plant-based Superfood range. This blend combines healthy plant protein, sourced from fermented brown rice and split pea, with fibre, for digestive health, while the fruit blend is packed with antioxidants and helps build up healthy tissue. Cleanse is a quick and easy three day detox which can be done any time. This gentle treatment will help any yoga practitioner from beginner to advanced detoxify the digestive system.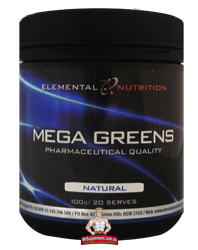 Elemental Nutrition Mega Greens is a great support to any detox program. This blend of nutrient dense plant extracts is rich in chlorophyll, one of the best natural neutralisers of toxins in the body. Some yoga practitioners believe that a build up of acid in the body is toxic – Mega Greens promotes an alkaline environment which can keep the body functioning at its best. Mega Greens is one of the richest sources of clean nutrition around.
Supplements for Yoga – Antioxidants
Stop toxins from building up by neutralising them. Antioxidants mop up free radicals in the body, which are produced as a result of oxidative processes like exercise, UV rays and some chemicals. There are some great supplements out there that can help the body lower the levels of these harmful elements. As they say, your body is a temple, and it should be maintained.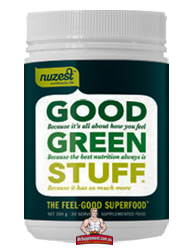 Nuzest Good Green Stuff is an antioxidant superfood blend containing over 70 different ingredients. Unlike a synthetic multivitamin, Good Green Stuff is made up of ingredients in their natural state, the way the body is designed to absorb. Each serve contains the equivalent of 8-10 serves of fruit and vegetables, and it is cold blended to preserve heat-labile components like enzymes.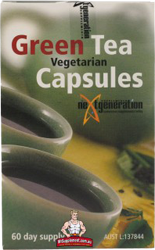 Next Generation Green Tea capsules are a great solution for people who want the benefits of green tea, but don't have the time to drink the large quantities that bring about the greatest benefits. Green tea is one of the strongest antioxidants we know, and has a number of other benefits such as promoting weight loss through thermogenesis, boosting the function of the immune and digestive systems, and delivering natural energy.
Supplements for Yoga – Immune System
Good health is one of the most valuable gifts we have been given, and it is up to us to preserve and maintain this as best we can. Lots of people see the practice of yoga as an oasis of calm in a busy lifestyle. This busy lifestyle can cause us to become run down, which can impede the optimal functioning of the immune system. There are plenty of natural immune boosters out there that promote health and vitality.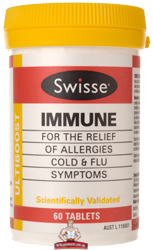 Swisse Immune is one of the most comprehensive immune boosters on the market, and it contains a number of ingredients which work together to maintain good health, including trace elements like Zinc and Magnesium, Vitamin C and Olive leaf extract. Great to build up the immune system, Swisse Immune may also naturally reduce the symptoms and duration of cold, flu and allergies.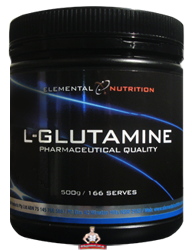 Glutamine is a natural amino acid found in the body. Exercise and lifestyle can run down the body's supply of this amino acid which plays an important role in maintaining the immune system. Vegetarians and people who do not eat sufficient protein are particularly prone to glutamine deficiency, and supplementing glutamine intake can help in maintaining good health. Elemental Nutrition produce the best value glutamine on the market.
Supplements for Yoga – Joint Health
Yoga is all about being flexible. At a more challenging level, some of the poses can be very difficult, and place a lot of stress and strain on the joints. The importance of joint health cannot be underestimated – not only can a joint injury affect the ability to practice yoga, but it can have a negative impact on overall mobility. There are a number supplements that can help protect and minimise damage to the joints.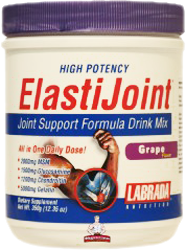 Labrada Elasti-Joint is a mixture of four ingredients that have all shown promise in preventing injury, and repairing damage to the connective tissue. Gelatin from collagen, MSM, glucosamine and chondroitin are the active, all-natural ingredients in Elasti-Joint. These are combined with beetroot powder, which is an all natural blood flow booster, included in this supplement to make sure the joint tissue has a rich supply of oxygen and healing nutrients.
Omega-3 has been a life saver for a number of people who suffer joint pain, because of its anti-inflammatory properties. Swisse have both fish oil and plant based omega-3 formulations which are of great benefit to anyone with joint issues. Omega-3 fatty acids are one of the best studied supplements on the market. As well as improving joint issues it has great benefits for overall health, and it is known to improve cardiovascular health and may improve mental function.