Supplements for Joints
Joint health is something that a lot of us tend to overlook when we are "young and invincible", but as we age, we may begin to feel the effects of an injury or chronic condition, and begin to realise how important caring for your joints can be. The health of your joints effects not only sporting performance, but it can impact basic day to day mobility. Joint health is something that should be taken very seriously.
Supplements for Joints and Muscles
There are many sports, including bodybuilding, that take a hard toll on the joints. You take care of your muscles by resting between training and ensuring you obtain the correct nutrition to allow muscles to grow and repair, like protein powder and amino acids. If you take care of your joints in the same way this can minimise wear and the chances of injury.
The main difference between joints, tendons and ligaments, and muscle tissue, is the blood supply. Muscle is abundantly supplied with nutrients and oxygen from the bloodstream which means injuries and tears are repaired relatively easily, while injuries to these strong, connective tissue structures are repaired more slowly, making injury prevention of high importance.
Supplements for Joints, Ligaments and Tendons
There are a number of supplements that on the market that provide the nutrition required to protect and repair the joints, and to minimise the symptoms associated with joint damage.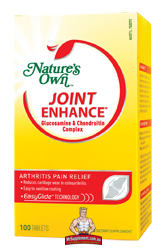 Nature's Own Joint Enhance is a simple product, which features well known ingredients glucosamine and chondroitin in the same doses which have been used successfully in clinical trials, to reduce joint pain and inflammation, and reduce further loss of cartilage and prevent joint injury in athletes. This is a solid product from one of the best known names in the business.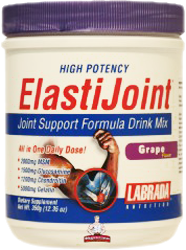 Labrada Elasti Joint is a formula designed for active people. As one of the most successful competitors in bodybuilding, Lee Labrada is familiar with the toll repeated stress can take on the joints. Labrada and his team have designed a supplement that offers joint support to people who know that joint condition can be key to better performance in the gym, and a more muscular body. Elasti Joint packs a comprehensive ingredient range which includes Collagen, MSM, Glucosamine and Chondroitin.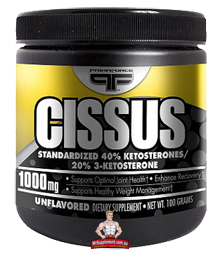 Primaforce Cissus is something a little bit different. Cissus quadrangularus has been used in both Ayurvedic and other Asian medical traditions since ancient times, as a tonic for healing broken bones, joints and ligaments. Cissus is not only thought to speed up the healing of connective tissue and have an analgesic effect that can help in the management of joint pain, but it is being investigated for its effects as a weight loss treatment. Primaforce have delivered a pure, high potency extract of this ancient plant.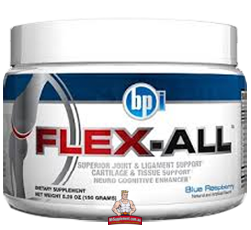 BPI Flex All is a supplement that has it all. It features natural and hydrolysed collagen alongside MSM, chondriotin and glucosamine to protect and rebuild the joint tissue. This is combined with Ayurvedic botanical Cissus quadranguaris to speed connective tissue healing, and ginger and turmeric root, which have been shown, in recent research, to be effective in treating joint pain and inflammation.
Supplements for Joint Pain
Marine oils have been widely lauded for their role in reducing the pain and inflammation associated with joint damage and degeneration, and they are a staple supplement that provides relief to many people who are afflicted with osteoarthritis. As a rich source of omega-3, marine oils are a great addition to any diet, with additional benefits to the health of the cardiovascular system and the brain.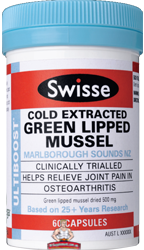 Swisse Green Lipped Mussel is a top quality, pure extract from the New Zealand Green Lipped Mussel. The mussel is said to have a much greater effectiveness in reducing pain and inflammation than fish oil, which is traditionally used in the treatment of joint pain and osteoarthritis. Containing anti-inflammatory glycosaminoglycans, like chondroitin sulfate, in addition to omega-3 fatty acids, the Green Lipped Mussel extract is increasing in populariity as a natural remedy for joint pain.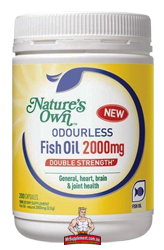 Nature's Own Odourless Fish Oil gives you the benefits of omega-3 fatty acids, which include improved joint health, better heart health and lipid profile, and maintainence of healthy brain function, without the offputting fishy reminders from your digestive system. Natures Own test their fish oil for contaminants such as mercury and pesticides to ensure this product is not only effective, but safe.
Supplements for Joints - Running and Bodybuilding
Running and bodybuilding, above many other sports, take a heavy toll on the joints, ligaments and tendons, and have high levels of joint-related injuries. While the supplements mentioned can be effective in speeding up and assisting recovery from injury, it is a great idea, in these high impact sports, to take supplements to strengthen the joints, which may then prevent damage from occurring in the first place.