Insomnia can hit anyone at any time, and it can be excruciating. While consulting a doctor is the best course of action, particularly where insomnia is chronic, many people are reluctant to rely on pharmaceuticals to treat this common problem. Whether this be due to side effects, addictive potential, or a desire to seek a more natural alternative, alternative sleep supplements are extremely popular.
While not wishing to downplay the effects of insomnia on the general population, bodybuilders and physique athletes take a double hit when it comes to sleep deprivation, because sleep is the time when the effects of training are converted into muscle growth.
Natural Supplements for Insomnia
There are a number of supplements on the market that can gently and effectively encourage sleep. Some of these are designed specifically for people trying to gain lean muscle, and have the added benefit of including a number of ingredients that safely and naturally maximise levels of anabolic hormones produced by the body, including Human Growth Hormone (HGH) and testosterone. Let's take a look at each category.
Alternative Sleep Remedies
There are a number of alternative sleep remedies on the market that contain natural, relaxing ingredients to encourage sleep, but which do not necessarily promote muscle growth.These are great for people who want a simple sleep remedy without paying extra for muscle building additions they don't need.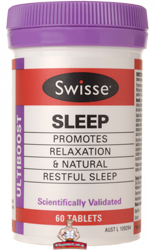 Swisse Ultiboost Sleep is one of the most popular supplements on the market, and contains a number of botanical extracts - valerian, hops, licorice and china roots, and anemarrhena - that are known to encourage relaxation and sleep. Even the slightest magnesium deficiency can cause sleep problems, so the magnesium in Ultiboost Sleep ensures all bases are covered.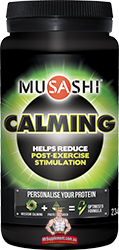 Musashi Calming is great for people who work out in the evening, because it is specifically designed to reduce the heightened stimulation that some people experience after exercising. Musashi Calming supports muscle relaxation with magnesium, alongside Lemon Balm and Passion Flower extracts, to help you relax and unwind.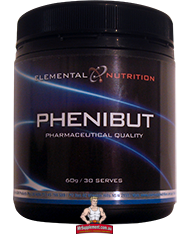 Elemental Nutrition Phenibut is a pure source of one of the best known relaxants. Phenibut is an analog of neurotransmitter GABA, and seen as a gentler alternative to prescription sedatives. This product is high purity and pharmaceutical quality.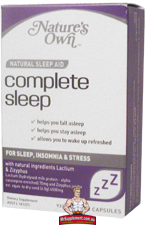 Nature's Own Complete Sleep is an all natural alternative which contains two unique active ingredients. Lactium is a bioactive peptide derived from milk that relieves stress, while Zizyphus is an all natural herb that has been used in traditional Chinese medicine for years as a mild sedative.
Dietary Supplements for Insomnia and Muscle Building
Sleep is when the body repairs damage and builds new muscle, so it makes a lot of sense for people looking to build lean mass to maximise both sleep, and the anabolic hormones that are released during this time. Professional bodybuilders have busy, unpredictable lifestyles which can prevent the establishment of a normal sleep routine. Many of them swear by these types of supplement, and they can be found in a number of personal ranges put out by the big names. Not just for the pros, this type of sleep aid is great for anyone who is interested in maintaining or improving their physique.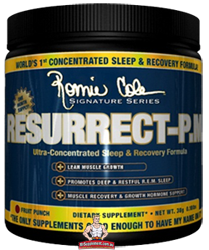 Ronnie Coleman Resurrect PM is one of the most popular sleep aids on the market, featuring vitamins and minerals, including magnesium for sleep and testosterone boosting zinc. These sit alongside a mass and HGH optimising matrix, and a lean mass tissue recovery matrix. Resurrect PM packs a healthy dose of phenibut, which mimics the brain's own relaxation signals and promotes deep, restful sleep.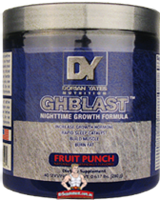 Dorian Yates GH Blast contains analogs of the brain's natural relaxation chemicals like GABA and phenibut, which are combined with mucuna pruriens extract, a natural botanical calmative, and amino acids, to promote a solid and refreshing sleep and maximise the release of anabolic hormones by the pituitary gland.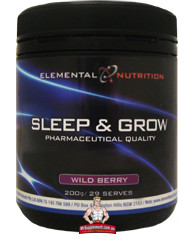 Elemental Nurition Sleep and Grow combines GABA, phenibut, and relaxant L-theanine, derived from tea, with an array of tested and reputable ingredients like protodioscin, the active ingredient in tribulus, D-Aspartic Acid, and ZMA to boost testosterone levels and drive the accumulation of muscle bulk while the mind and body experience uninterrupted sleep.
Supplements that Cause Insomnia
People who are suffering from insomnia should ensure that they are practicing proper sleep hygeine. This includes avoiding stimulants late in the day or in the evening. There are a number of products that may contain ingredients that prevent sleep, particularly pre-workouts and fat burners. People who are having trouble sleeping are advised to carefully revise the ingredient list of any supplement they are taking to determine whether this is the cause. There are a number of potent and effective stim-free pre-workouts and fat burners on the market that may interest insomnia sufferers as a night time alternative to products containing stimulants. Athough many people enjoy and benefit from alternative sleep remedies, insomnia sufferers are advised to consult their doctor if sleeplessness is chronic or severe.