First there was Superman, then we had supersets, and now we have "super foods" (or superfoods). What exactly is a super food, and what makes them so super? This article will address this question and separate the facts from the marketing hype.
What is a Super Food?
The term "super food" is not scientifically defined, and there are really no strict criteria or governing bodies which determines whether something can be classified as a super food. However, there are some general rules of thumb that you can use to determine whether something is a super food. Super foods need to be rich in beneficial nutrients and low in potentially harmful substances. However, this may not always be the case, because the term can be freely used by marketeers to promote a food, which may or may not have health benefits. In other words, just because a company calls something a super food, doesn't mean the claim is actually backed by any science.
Super Foods List
There are so many great foods out there that can be considered super foods, so it would be impossible to list every single one. Instead, let's take a closer look at a few that are common and we perhaps take for granted.
Blueberry – Probably the best known of all super foods, blueberries are rich in vitamin C, manganese, dietary fibre, pterostilbene, and anthocyanin, while being low in fat and calories. Some of these mentioned compounds have been found to exhibit antioxidant, anti-cancer, and anti-inflammatory properties (Seeram, 2008).


Tomato – Another popular ingredient in everyday cooking, tomatoes are rich in one of the most potent natural antioxidants, lycopene.


Broccoli – The humble broccoli is high in vitamin C, fibre, and diindolymethane. Diindolymethane has been showing promise as an immune modulator with potential uses in the treatment of cancer (Rogan, 2006).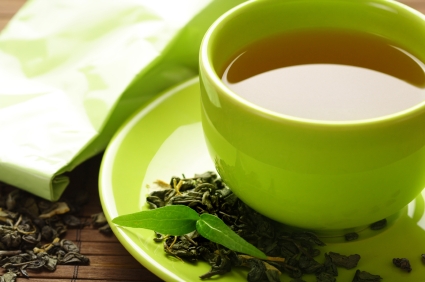 Of course, super foods are not just limited to every day foods. There are also a number of more exotic foods that can also be classified as super foods.
Green tea – Perhaps once considered exotic, green tea is far more mainstream these days compared to decades ago. This is probably because of people becoming more aware of the benefits of the catechins in green tea. These may help with fat loss (Nagao et al, 2005) as well as being a strong antioxidant.


Acai – Infamous for being the front for many internet scams, acai has recently become well-known for the wrong reasons. However, acai contains an impressive nutritional profile, consisting of omega 6 fatty acids, fibre, and unique flavonoids that exhibit antioxidant (Schauss et al, 2006) and anti-inflammatory properties (Kang et al, 2011).


Super Food Supplements
Some of the above foods are common enough to not warrant supplementation. However, it is sometimes hard to get your hands on fresh acai or spirulina. This is where supplements may be very useful. There are a variety of Greens and antioxidant supplements that contain a blend of many super foods. These are a convenient way to get some unique nutrients that may be of benefit to your training or general health.
Ciferri (1983), Spirulina, the Edible Microorganism. Microbiological Reviews, 1983: 551-578
Kang et al (2011), Flavonoids from acai (Euterpe oleracea Mart.) pulp and their antioxidant and anti-inflammatory activities. Food Chemistry, 126: 152-157
Nagao et al (2005), Ingestion of a tea rich in catechins leads to a reduction in body fat and malondialdehyde-modified LDL in men. Am J Clinc Nutr, 81: 122-129
Rogan (2006), The natural chemopreventive compound indole-3-carbinol: state of the science. In Vivo, 20: 221–228
Schauss et al (2006), Antioxidant Capacity and Other Bioactivities of the Freeze-Dried Amazonian Palm Berry, Euterpe oleraceae Mart. (Acai). J. Agric. Food Chem., 54: 8604-8610
Seeram (2008), Berry Fruits: Compositional Elements, Biochemical Activities, and the Impact of Their Intake on Human Health, Performance, and Disease. J. Agric. Food Chem., 56: 627–629