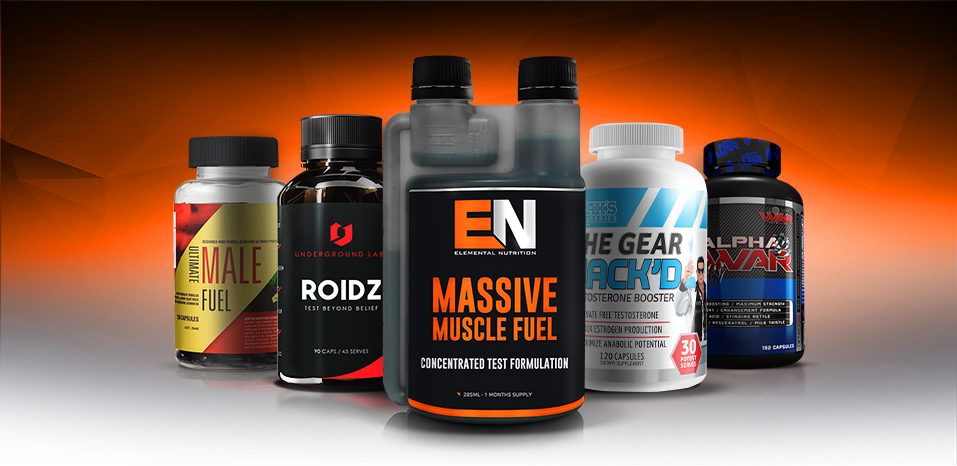 Let's be honest, who doesn't want to feel strong, pumped and perform their best? Testosterone supplements play an important role in helping you push your testosterone levels above your healthy, normal balance. A good testosterone support supplement is well dosed and often contains a variety of ingredients to support a variety of functions. These include optimising testosterone levels via increasing free testosterone and reducing the conversion of testosterone to DHT or estrogen. As with any type of supplement on the market, there are those that are stronger, more comprehensive and tend to do a better job. We've gone through and selected some of the strongest test boosters all available at Mr Supplement. Keep reading for more details.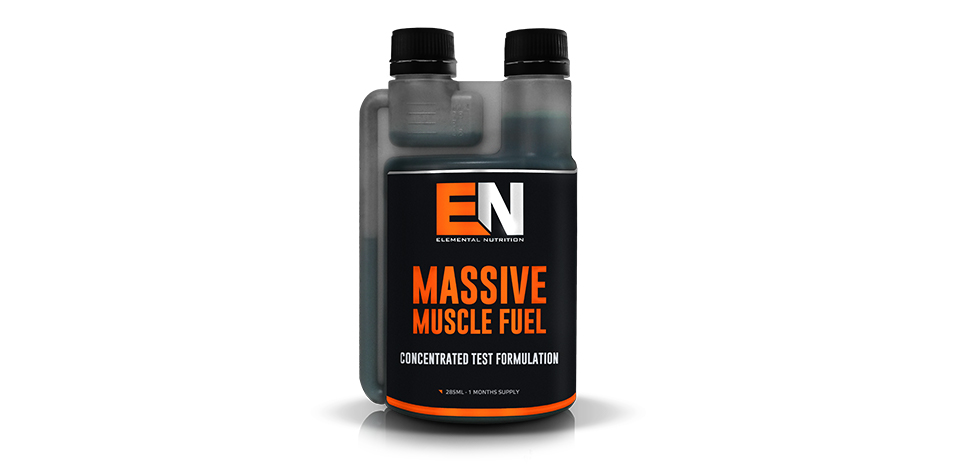 #1. Elemental Nutrition Massive Muscle Fuel
For a few years in a row now, Elemental's Massive Muscle Fuel remains at the top spot for a reason. Available in a concentrated liquid form, the formula contains the highest concentration of protodioscin (active component of tribulus) and anti-estrogens compared to other test boosters on the market to help you reach maximum potential. An enduring supplement, Massive Muscle Fuel continues to dominate and remains our pick for strongest test booster in 2019. Due to its popularity and potency, Elemental have also released Massive Muscle Fuel in capsules for greater convenience.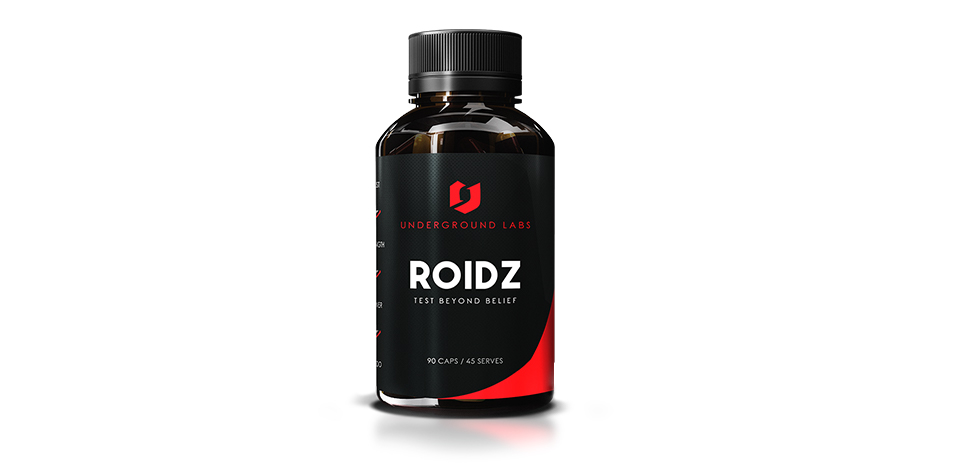 #2. Underground Labs Roidz
Underground Labs have left its mark as one of Australia's most trusted supplement brands and their test booster Roidz has taken over by the storm ever since its release. Using high quality potent blend of tribulus, tongkat ali, D-Aspartic Acid and fenugreek, Underground Labs is another one of the stronger test boosters on the market. Not sure if this is the real deal? So, if you are experiencing a drop in your performance due to lack of motivation or stamina, you need to try Underground Labs Roidz to help you back in the game and push your limits!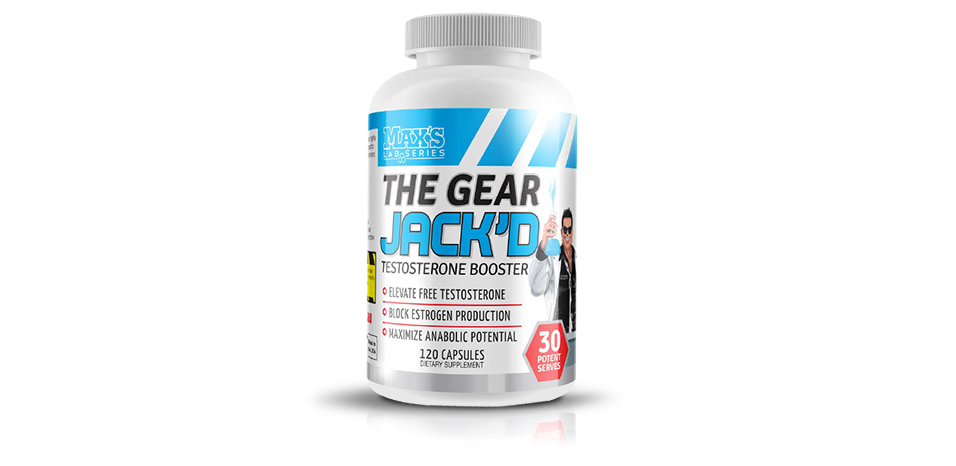 #3. Max's The Gear
Coming in third is Maxs the Gear a solid testosterone formula to get you jacked up. Featuring D-Aspartic Acid along with other potent test support ingredients including Laxogenin and bulbine natalensis and an estrogen suppression blend like diindolylmethane (DIM) that helps to down regulate the conversion of free testosterone to estrogen. This helps to prevent low muscle mass as well as poor recovery. This product is ideal for trainers wanting more strength, more muscle growth and maintain exercise at a high intensity. As Max's have a reputation for creating well-known products with scientifically researched ingredients, you cannot go wrong with their next evolution testosterone enhancer.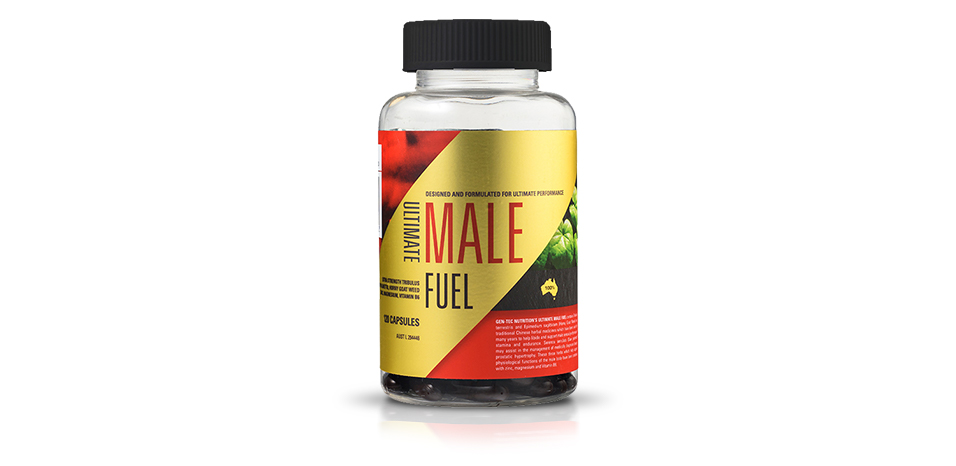 #4. Gen-Tec Ultimate Male Fuel
If you would like to regain your youth strength, stamina and recovery, then you may want to try this supplement. Those who have been using Gen-Tec's Ultimate Male Fuel have reported an increase in endurance, libido and fastening the recovery process. The formula uses high quality herbs including Tribulus Terrestris, Horny Goat Weed and Saw Palmetto to maximise stamina and help support physiological functions of the body. 100% Australian owned and manufactured, Gen-Tec's Ultimate Male Fuel definitely a must-try.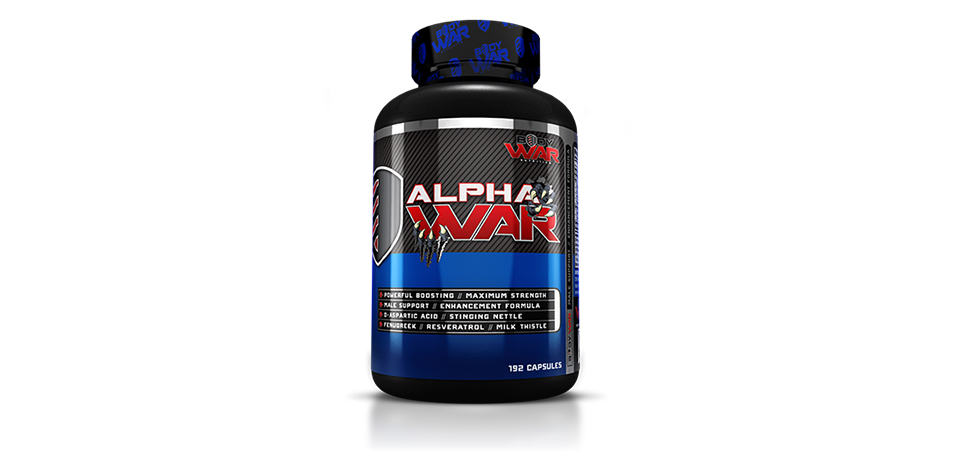 #5. Body War Alpha War
Body War Alpha War is a new addition to the list of strongest test boosters of 2019. Alpha War is an extremely comprehensive supplement that helps to boost test levels, decrease estrogen and DHT conversion, support liver and kidney function and boost nitric oxide levels. Fully disclosed labels, cool package and utilising some of the best ingredients, Alpha War is a well thought out supplement that is incredibly reliable and one of the strongest on the market.
Notable Strong Test Boosters of 2019
Some noteworthy and stronger test boosters that deserve a mention include:
Whether you're a younger or older, beginner or advanced trainer, testosterone boosters can be helpful to include in your stack to take your gains to the next level. Any of the above products are great options, but for other effective test boosters on the market, make sure you read our Top 10 Best Test Boosters of 2019 article.