One of the most common questions we answer at MrSupplement relates to the strongest supplement of all the most hardcore gym junkies out there – the mighty pre-workout. With trainers looking for higher stim products, several companies have answered that call and have produced products that not only support endurance, pump and strength, but also offers plenty of energy. So, for anyone who wants the ultimate in focus, energy and heart-racing pre-workout madness, here are our strongest pre-workouts of 2018.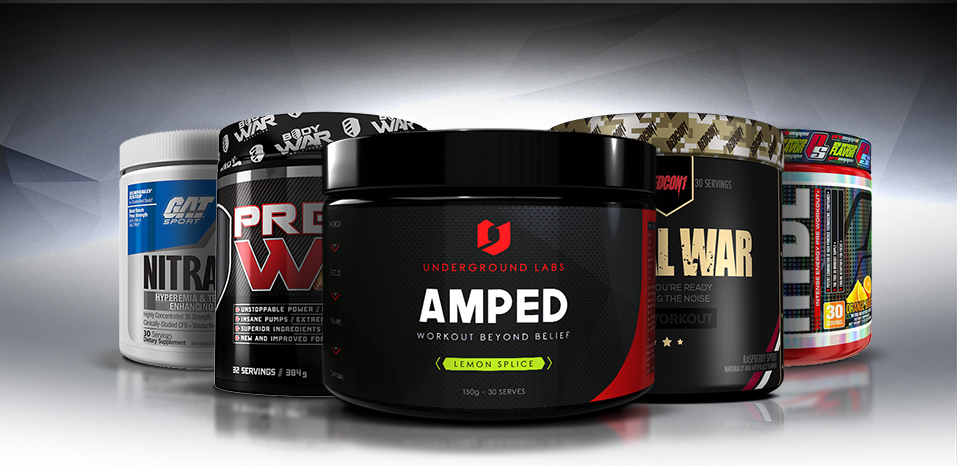 #1. Underground Labs Amped
Whilst there are many pre-workout supplements out there, Underground Labs Amped is our top pick for the strongest pre-workout. Underground Labs Amped is your next-level feel-good crash-free pre-workout packed with a sledgehammer of ingredients that any athlete or trainer would be impressed with. Amped offers a reasonable, yet not over the top 200mg of caffeine per serve. Additionally though & most importantly it provides a whole host of the world's latest trademarked ingredients like Dynamine™ & Teacrine®, designed to have you racing hard, pumped & focused. Tired of pre-workouts that don't give you the results? Take a single scoop to get youself fully amped, pumped & feeling fantastic, ready to smash any workout.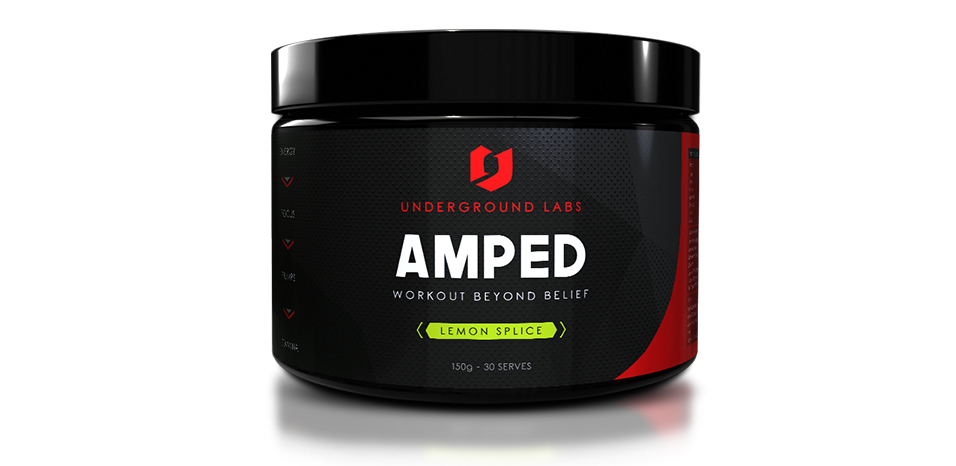 #2. Redcon1 Total War
Redcon1 Total War is what every pre workout wishes it was, packing more fire power per serving than anything in its class. The powerful combination of stimulants and focus along with nitric oxide compounds makes Total War an all-in-one pre workout supplement. Enjoy the most energy, focus, and skin splitting pumps you've ever felt during a workout. If you're looking to step it up a notch; Total War is definitely not for the faint hearted, but for the serious athlete or gym goer who expects to perform at the highest level of readiness when called upon.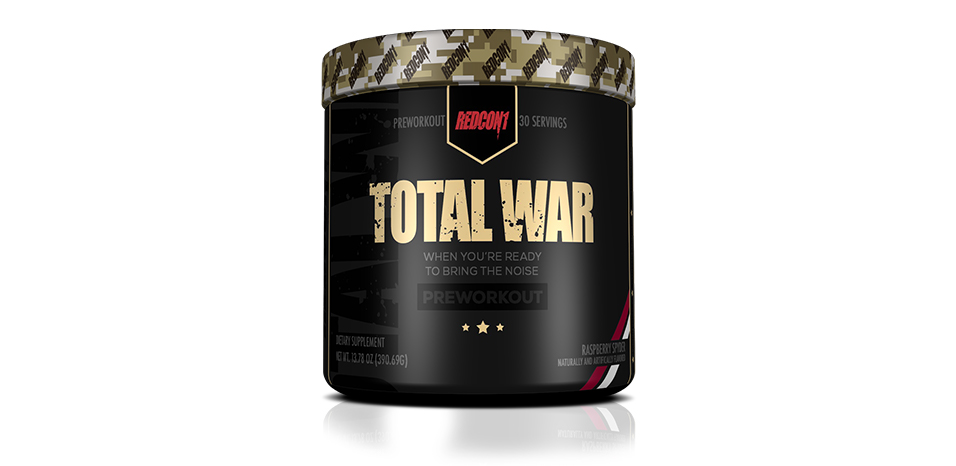 #3. Body War Pre War
With their new and improved formula, Extreme pre-workout Body War Pre-War still ranks high for the strongest pre-workout. Pre War contains several compounds including beta alanine, betaine, agmatine, citrulline, higenamine and caffeine which all work synergistically to provide the ultimate workout. If you're looking to destroy your workout, a single scoop of Pre War is all you need to transform you into the ultimate solider.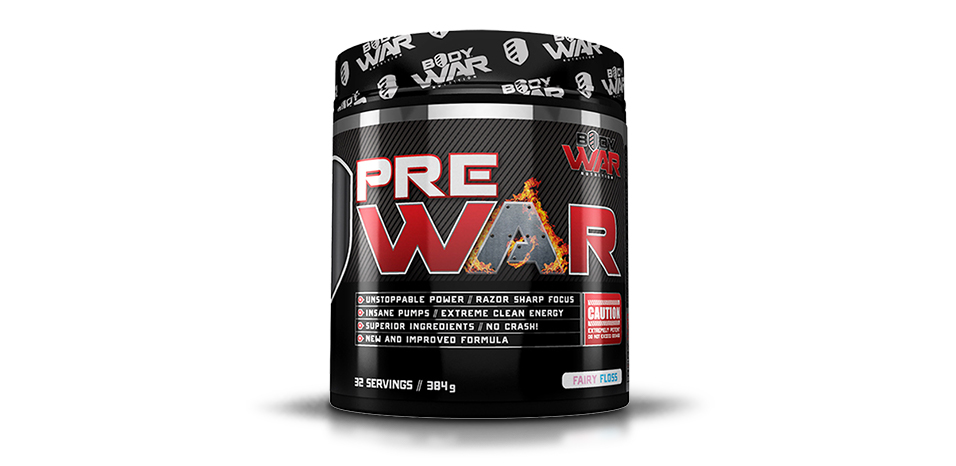 #4. GAT Nitraflex
GAT Nitraflex may have been around for a while but it is a staple in every trainer's exercise routine. With a blend of energy and focus ingredients, Nitraflex includes a unique testosterone enhancing compound calcium fructopyranose borate (CFB) which provides strength, stamina and a lift in testosterone. Get set for a powerful energy, focus and motivation boost with each serve of Nitraflex. Power through your workouts with a laser like determination and get ready to lift more and ramp up the intensity.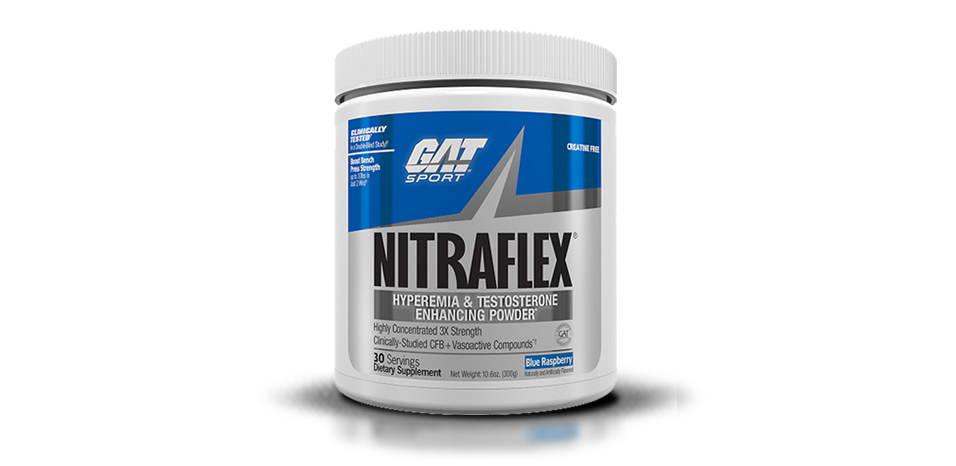 #5. Pro Supps Mr Hyde
The strongest stimulant pre-workouts often get their extra kick by containing a larger dose of stimulant ingredients as well as a variety or combination of stimulant ingredients, Mr Hyde does exactly this. Mr Hyde contains not one but three forms of caffeine pushing it well over 400 mg, 200mg methyltyramine, 30mg bitter orange, 15 mg octopamine, and 5 mg of dendrobium extract. The energy surge provided by this product is unreal. If you like your stims, get ProSupps Mr Hyde.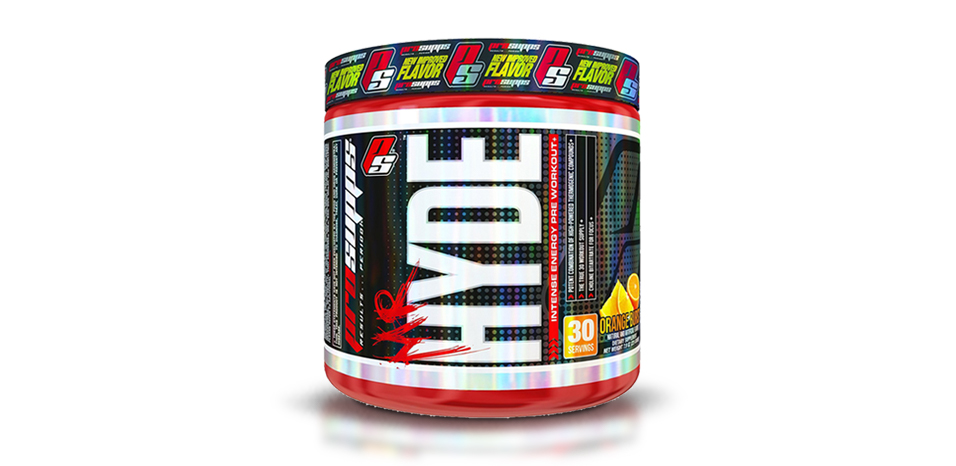 Other Notable Strongest Pre Workouts of 2018