Let's face it, there is certainly no shortage of stim junkies out there who choose pre workouts based solely on how much it will knock their socks off. The surge of energy helps them lift harder and break plateaus. For others, they just enjoy the buzz. This article will give you a list of the top 5 strongest pre workout supplements available in Australia, as of 2014.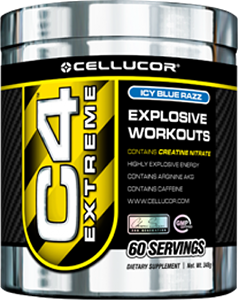 Benchmark: Cellucor C4 Extreme
To kick things off, we will use Cellucor C4 Extreme as the benchmark. This is arguably one of the most popular pre workout supplements currently on the market, and for good reason too. It provides a very solid hit of energy without being overwhelming for most people. A double scoop provides 320 mg caffeine with 100 mg bitter orange. This is the pre workout people start with because it is well rounded and it works.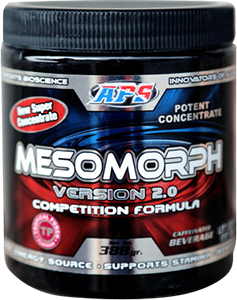 5. APS Mesomorph 2.0
Taking things up a notch is APS Mesomorph 2.0. The energy provided by Mesomorph is significantly different from that of Cellucor. Yes, Mesomorph contains a similar 300 mg caffeine, but the added theobromine and Arcacia rigidula are much faster hitting, and they hit hard. The energy becomes more than apparent within just 15 minutes of taking the pre workout. In addition, Mesomorph also boasts very generous doses of beta alanine and citrulline, which prove that this pre workout has more than just stims. In many ways, Mesomorph is like C4, but stronger in every way.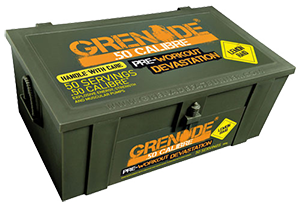 4. Grenade 50 Calibre
Don't underestimate the stiff upper lipped Brits, because Grenade 50 Calibre is evidence they know how to party. Once again, caffeine is at a respectable 275 mg, but of course that is not the end of it. Add in 800 mg cocoa seed high in theobromine, 125 mg green tea extract, and 50 mg bitter orange would give most people more than just a buzz. But wait, the manufacturers actually states that those numbers are from only the "initial single serve" and they allow up to a "maximum performance" double serve. Doubling the above figures is really enough to knock anyone's socks off.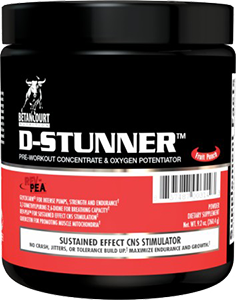 3. Betancourt D-Stunner
Out of all the products listed here, Betancourt D-Stunner has the poorest label transparency. The manufacturers disclose very little about how much of everything is in D-Stunner. However, it only takes a single serve to work out that a scoop of this stuff is serious business. Its stim blend is made up of phenylethylamine (PEA), theobromine, caffeine, methyltyramine, and three other PEA derivatives, which are much stronger than their parent molecule. When it comes to stimulants, this one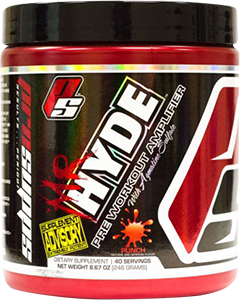 is definitely not for the faint of heart. However, it does carry complaints about causing digestive distress among some.
2. ProSupps Mr Hyde
When the ProSupps team was formulating Mr Hyde, they must have thought, "bugger it, let's just put everything in!". And that's precisely what they did. ProSupps Mr Hyde contains not one but three forms of caffeine pushing it well over 400 mg, 200mg methyltyramine, 30mg bitter orange, 15 mg octopamine, and 5 mg of dendrobium extract (the ingredient that put Driven Sport Craze on the map). The energy surge provided by this product is unreal. When using Hyde, it often feels like your mind wants to keep going, long after your body has reached failure. Despite this, the comedown is gradual and without crash. If you like your stims, get ProSupps Mr Hyde.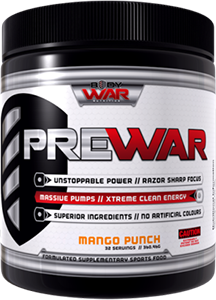 1. Body War PreWar
The fellas at Body War have taken the ProSupps approach to formulating a pre workout by throwing in everything but the kitchen sink. However, unlike anyone else, their dosing is absolutely extreme. PreWar contains the obligatory 300 mg caffeine and a modest 50 mg of bitter orange. This alone puts it into the ballpark of our C4 benchmark. But for PreWar, things are only getting started. In addition to this, there is 200 mg AMP citrate, which is the hottest new stimulant on the market, which is molecularly very similiar to the classic DMAA. To put the dose into perspective, 60 mg used to be around the dosage of DMAA that was relatively common for manufacturers. Finally, PreWar contains 130 mg Dendrobium, 30 times more than the average Dendrobium containing supplement. For this product, we urge caution..