Strength Training Improves Distance Running Performance
It's not every day that you come across a strength training intervention study that lasts 40 weeks! What's more, you seldom see weight training intervention studies in elite distance runners. For this reason, the findings of a soon-to-be-published study in the Journal of Strength and Conditioning Research are particularly interesting.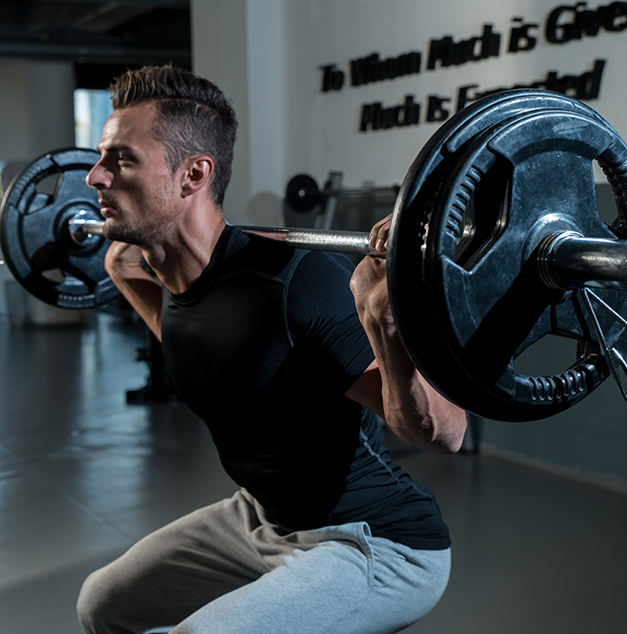 Drawing on a pool of twenty Irish collegiate and national-level distance runners (who typically raced distances between 1,500m – 10,000m), the researchers devised a periodised strength training program split into two key blocks (pre-season and in-season). The program consisted of a wide range of running-specific exercises (see below) thought to have a lot of transfer to running performance and economy.
Pogo Jumps
Back Squat
Romanian Deadlift
Split squat
Drop jump (35-45cm)
Single-leg squat
Counter-movement jump
Reverse lunge
Continuous counter-movement jump
Skater squat
Single-leg Romanian deadlift
Jump squat (20% of 1RM back squat)
Importantly, none of the subjects had any strength training experience. On average, their VO2max was 61.3 ml/kg/min, which is just below the 'national class' level, which stands at 65-75 ml/kg/min. Suffice to say that the runners were highly conditioned and not exactly your weekend warrior variety. And with an average age of 28.2 years they were at a stage in their development where they were still stood to benefit physiologically from weight training.
Aside from the length over which the study ran, the other impressive aspect was the thought that went into devising the periodised strength training program. With two strength training sessions a week during the pre-season block and one per week during in-season, the program was configured to build maximal strength and reactive strength (i.e. stretch-shortening cycle) during pre season, while in-season the focus was on maintaining maximal and reactive strength whilst building explosive strength. The stretch-shortening cycle or SSC is a pivotal part of running during each foot step. When the foot hits the ground, the calf muscles are close to fully stretched (i.e. extended) and then have to contract (i.e. flex) quickly to produce forward momentum. This is where exercises such as drop jumps and countermovement jumps are ideal.
Pre-Season

(weeks 1-20)

In-Season

(weeks 20-40)

Sessions p/wk

2

1

Session Focus

1st Session

2nd Session

Reactive & Explosive Strength

+

Maximum Strength Emphasis

Heavy Maximal Strength

+

Fast SSC Reactive Strength

Light-Med Maximal Strength

+

Slow SSC Reactive Strength

Periodisation

Each period consisted of 5 blocks, each made up of 4-weeks with the 4th week comprising a recovery/low load workout (i.e. one set per exercise)
Because of the length of the study, it is too cumbersome to list the exact exercise, set and repetition configurations used during each block, however, the table below provides a sample of the program structure that was used.
Pre-Season

Workout Type (Heavy Strength Focus)

Strength Quality

Workout Variation#1

Workout Variation #2

Reactive-Strength (Fast-SSC)

Pogo Jumps

Drop Jump (35cm)

Maximum-Strength

Back Squat

Back Squat

Assistance 1

Romanian Deadlift

Romanian Deadlift

Assistance 2

Split Squat

Split Squat

Workout Type (Light/Medium Strength Focus)

Strength Quality

Workout Variation#1

Workout Variation #2

Reactive Strength (Slow-SSC)

Countermovement Jump

Continuous Countermovement Jump

Maximum-Strength

Back Squat

Back Squat

Assistance 1

Romanian Deadlift

Single Leg Romanian Deadlift

Assistance 2

Reverse Lunge

Skater Squat

In-Season

Workout Type (Heavy Strength Focus)

Strength Quality

Workout Variation

Reactive Strength (Fast SSC)

Drop Jump (45cm)

Explosive Strength

Jump Squat (20% of 1RM back squat)

Maximum Strength

Back Squat

Assistance 1

Single Leg Romanian Deadlift

Assistance 2

Single Leg Squat
As far as repetition number per set was concerned, they generally ranged between 3-10, with reactive and maximal strength exercises ranging between 4-6 reps. With a maximum of 3 sets per exercise and 4 exercises per session, the strength training program was configured in such as way as not to overly fatigue the runners who also had to compete their usual running training.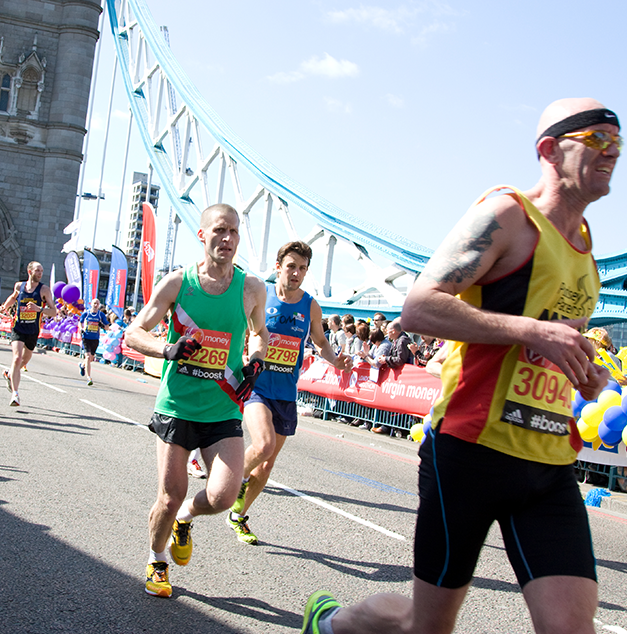 When it came to measuring performance improvements resulting from the strength training intervention, the authors included measures related to running economy as well as relevant performance and strength measures. This is because one of the main mechanisms by which strength training is thought to improve running performance is via improved economy of motion. In practical terms this might be reflected as improved running speed at VO2max.
The main outcome to emerge from the study was that runners who undertook the periodised and running-specific weight training program showed significantly improved measures of maximal and reactive-strength. This translated into improved running economy and running velocity at maximal oxygen consumption.
While running economy can be a tricky phenomena to explain, it essentially has to do with the how a runner translates the energy they produce at a cellular level into running locomotion. For example, an economical runner will use less energy for any given workload and spare vital reserves for important parts of a race (i.e. a sprint finish).
While the improvement in running economy was relatively small (i.e. average 3.5%), given the runners already had a high level of conditioning, a 3.5% improvement is still meaningful in a competitive sense and can mean the difference between 1st and also ran.
Beattie K, et al. The effect of strength training on performance indicators in distance runners. The Journal of Strength and Conditioning Research. 2016 [Published Ahead of Print]