It may surprise some readers to learn that soccer (or football for the purest!) is regularly the subject of scientific research, particularly in the past 5 years or so. Studies in soccer players range from nutritional intervention protocols to plyometric and even PNF stretching. To add to this, more published research is appearing on the effect of different strength training interventions on soccer performance and the latest study to be published adds to these findings.
The study recruited a total of 26 recreational field soccer players from two Turkish Soccer Federation Third League teams. At the time of the study it was the preparatory period of the soccer season so players were training three times a week but not playing competition games. Their normal training included aerobic training, plyometrics, agility and soccer-specific drills, but no strength training. The average age of the subjects was between 18 and 19 years.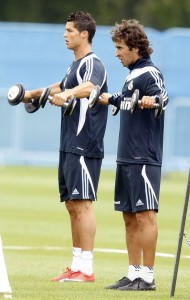 The researchers split the group in two, with one continuing their normal training regime over the next 6 weeks, while the other group added two strength-training sessions per week for 6 weeks. Importantly, none of the subjects had any experience with maximal strength training.
Soccer Strength Training Program
The twice-weekly strength training program consisted of three lower-body and two upper-body exercises.
Exercise

First Two Weeks

Last Four Weeks

Sets

Reps (60-65% 1RM)

Sets

Reps (70-75% 1RM)

Parallel Squat

3

12

3-4

12

Lunges

3

12

3-4

12

Romanian Deadlift

3

12

3-4

12

Dumbell Upright Row

3

12

3-4

12

Bench Press

3

12

3-4

12
Each group underwent a series of performance tests pre- and post-study to ascertain if the added weight training induced any significant performance improvements. Soccer players in the strength training group experienced significant improvement in the well-known Yo-Yo Intermittent Recovery Test (also commonly known as the beep test), while no such improvement was seen in the non-strength training group. A running speed measure called critical velocity also improved by an average of 9.8%, which is related to running ability at or close to VO2max.
Strength + Soccer Training

Soccer Training Only

Pre

Post

Pre

Post

Yo-Yo Intermittent Recovery Test (m)

1547.7

1695.4

1427.7

1430.8

Critical Velocity (m/s)

3.43

3.75

3.23

3.35

30-m Sprint (s)

4.68

4.56

4.53

4.56
Subjects in the strength and soccer training group also experienced an improvement in their 30-m sprint times as shown above. However, this did not reach significance.
While no formal before and after strength tests were undertaken, the logical assumption is that improvements in the various performance measures highlighted above were mediated by an increase in strength.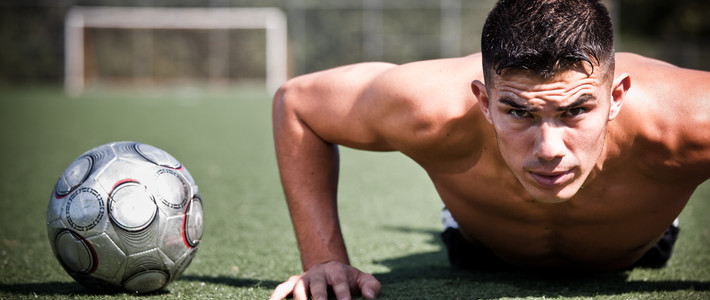 It is interesting to note that the researchers did not use any rep ranges lower than 12 reps, which is considered to be more effective for strength development.
These findings lend further support to other studies that have shown improvements in soccer-specific measures after different types of strength training programs. It would appear that top soccer players may be giving away a crucial edge if they are not doing some form of specific strength training.
Karsten B, et al. The effects of a 6-week strength training on critical velocity, anaerobic running distance, 30-m sprint and yo-yo intermittent running test performances in male soccer players. PLoS ONE. 2016 Mar 25;11(3):e0151448.