Staunch Sheila Pre Review & Ingredients
Pre-workout supplements play an important role to support focus, increased energy and higher levels of endurance in the gym. Calum Von Moger is a well-known Australian bodybuilder that has created his own line of supplements which include his signature pre-workout, Staunch Koala Freak. The latest addition to Staunch's line is their highly anticipated female pre workout supplement known as Sheila. It is said that Sheila will be very similar to Koala Freak with a slighter lighter formula and will be targeted for female trainers.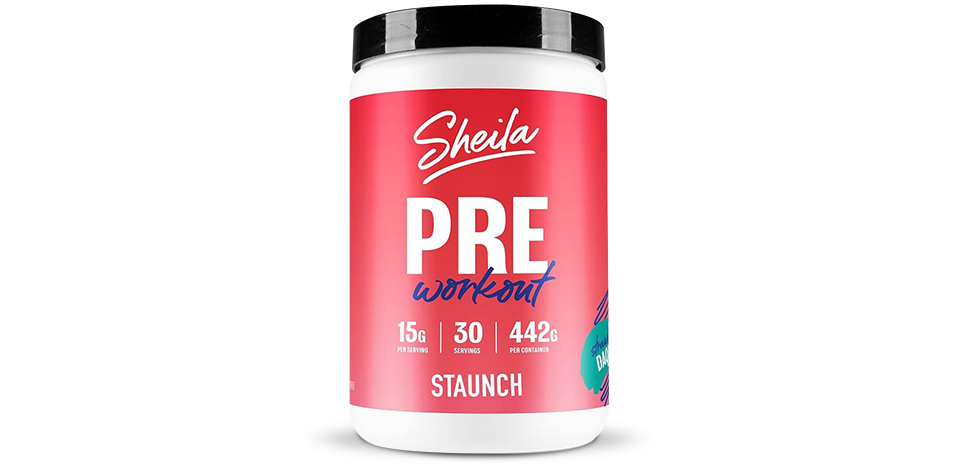 Sheila Pre Highlights
Well-rounded formula
200mg Caffeine per Serving
Delivers smooth & clean energy
Features potent ingredients like L-Citrulline & Arginine
Sheila Pre Ingredients & Dosage
Each tub contains about 30 serves with an ingredient list of the following:
Vitamin B1 (as Thiamine Mononitrate) – 15mg
Vitamin B3 (as Niacinamide) – 20mg
Vitamin B6 (as Pyridoxine HCl) – 20mg
Vitamin B9 (as Folic Acid) – 200mcg
Magnesium Carbonate – 100mg
Vitamin B12 (as Methylcobalamin) – 125mcg
L-Citrulline Malate 2:1 – 4000mg
Agmatine Sulfate – 500mg
L-Norvaline – 100mg
Beta Alanine – 1600mg
Betaine Anhydrous – 1200mg
Arginine AKG 2:1 – 750mg
N-Acetyl L-Tyrosine – 300mg
L-Theanine – 200mg
Caffeine Anhydrous – 200mg
Hordenine HCl – 20mg
Huperzine A – 50mcg
Sheila Pre Formula
Calum Von Moger's all-new Stanch Sheila Pre is a nice change of pace for a women's pre-workout, as a lot of the female spin-offs we've seen just water the original formula down or remove some of the stimulants. This time around things have been evenly shuffled around with a few ingredients going lower as well as some going higher such as the caffeine at 200mg.
Sheila pre workout provides the capacity for users to increase performance, control lactic acid and improve energy and focus. Its formula is packed with L-citrulline malate and arginine that is responsible for significant pump effects, enabling better blood flow to the muscles. You will also notice that Sheila Pre offers the same half a gram of agmatine and 750mg of arginine AKG as Staunch Pre and a moderately higher amount of norvaline.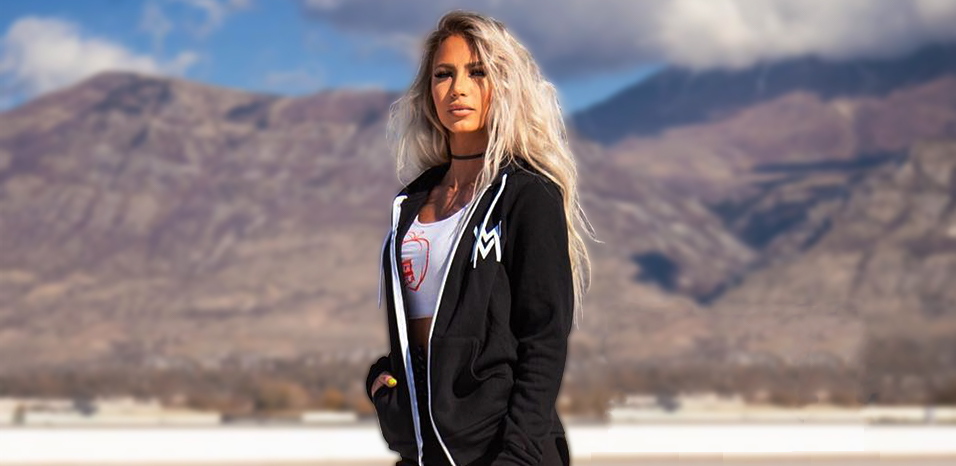 The last few ingredients in Sheila Pre are where the pre-workout gets all of its energy and focus benefits. The similarities to the brand's Staunch Pre continue in this department with a bit more caffeine and theanine at 200mg each per serving instead of 180mg, then there is slightly less n-acetyl-l-tyrosine at 300mg, and 40% of the hordenine at 20mg.
Sheila Pre Release Date
Sheila Pre will be launching with five flavours. These include Juicy Grape, Summer Watermelon, Bikini Punch, Peach Mango, and Blue 'Baz' Berry.