https://www.mrsupplement.com.au/rule-1-protein-hc?variation=14753
Rule 1 Protein HC (650g / 20 Serves Bold Brew Coffee)
Rule 1
Supplements > Protein Powders > Whey Hydrolysate (HWPI)
https://cdn.mrsupplement.com.au/resources/imgs/products/rule-1-protein-hc.1625436534678.png
http://schema.org/NewCondition
http://schema.org/OutOfStock
AUD
https://www.mrsupplement.com.au/rule-1-protein-hc?variation=14753
59.95
AUD
https://www.mrsupplement.com.au/rule-1-protein-hc?variation=14754
Rule 1 Protein HC (650g / 20 Serves Chocolate Marshmallow)
Rule 1
Supplements > Protein Powders > Whey Hydrolysate (HWPI)
https://cdn.mrsupplement.com.au/resources/imgs/products/rule-1-protein-hc.1625436534678.png
http://schema.org/NewCondition
http://schema.org/OutOfStock
AUD
https://www.mrsupplement.com.au/rule-1-protein-hc?variation=14754
59.95
AUD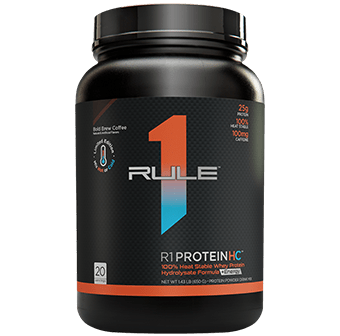 Protein HC
100% Heat Stable Whey Protein Hydrolysate, Serve Heated or Frozen
100mg Real Caffeine (Coffee Flavour Only)
25g of Fast Acting Hydrolyzed Isolate Protein
Low in Fats & Carbs
12g of EAAs

(1)
Write a review
Product
Q&A's
Reviews
Add To Cart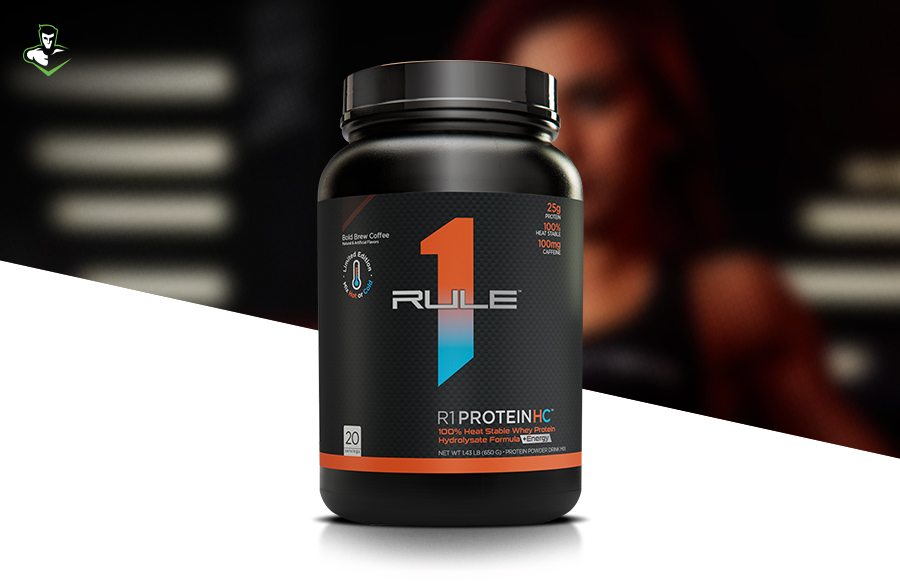 Rule1 have done it again this time offering R1 ProteinHC (Hot/Cold) making the popular R1 protein suitable to be heated and served hot or cooled and served Icy. Doing so without effecting the quality of the protein.
This HOT new feature to Rule1's flagship protein is heat stability. This limited-edition variety is made with pure, fast-acting 100% whey hydrolysate. Specially designed to withstand mixing temperatures ranging from boiling to freezing, this R1 Protein is equally enjoyable served hot or cold. For an extra anytime-energy boost, try the Bold Brew Coffee flavour. Made with real coffee bean extract, each serving provides about 100mg of natural-source caffeine or simply go for the tasty Choc Marshmellow.
Q&A's
Ask a question about
Rule 1 Protein HC
Reviews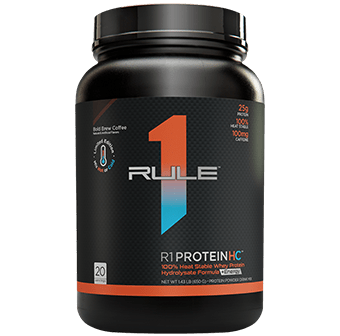 Great

Based on reviews collected by
&
Write a review

Rule 1 Protein HC
Rule 1 Protein HC
Rule 1 Protein HC
650g / 20 Serves Chocolate Marshmallow
A little too sweet but a great way to get protein in on a cold day.
Collected via Trustpilot
Next Page
Contact Us