Welcome to part 2 of this three part series looking at Roonie Coleman's new Signature Series range of supplements. As mentioned previously, Ronnie will be heading down to Australia early 2012 to launch his supplements down in Australia. Part 2 of this series of articles looks at the testosterone booster supplement from his range; Testogen-XR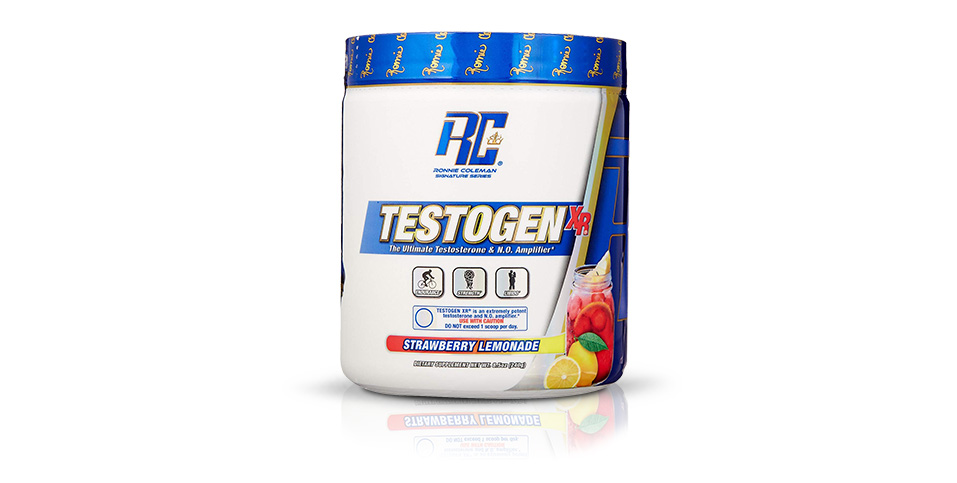 Ronnie Coleman Testogen-XR Review Summary Points
Testogen-XR is one of the first Test Boosters to combine nitric oxide and test boosters together in the one formula
Inclusion of contemporary test booster ingredients like d-aspartic acid and vitamin D are some of the unique hallmarks of Testogen-XR
One of the most unique and unusual aspects of Testogen-XR is the inclusion of green tea extract
Ronnie Coleman Testogen-XR Review
What Is It?
Testogen-XR is the testosterone booster of Ronnie Coleman's Signature Series. Aimed at increasing testosterone levels, it is also marketed as a nitric oxide supplement.
First Impressions
From a quick first glance at the ingredients, Testogen-XR will do what it advertises. There's plenty of strong testosterone boosting ingredients as well as some decent nitric oxide inducing ingredients.
The reason why Ronnie Coleman has marketed Testogen-XR as both a testosterone booster and a nitric oxide amplifier is because many testosterone boosting ingredients are often derived from traditional aphrodisiacs, which are also common vasodilators, hence their ability to improve sexual function – through their ability to increase blood supply to peripheral muscles.
The inclusion of D-Aspartic Acid as the first major testosterone boosting ingredient should be applauded, as it is by far one of the more effective ingredients capable of increasing testosterone levels. Other common testosterone boosting ingredients are used including Horny Goat Weed, a well known aphrodisiac with strong testosterone boosting and vasodilatory potential and (Stinging) Nettles Root, a plant containing the compound 3,4-Divanillyltetrahydrofuran1, which has the ability to bind to sex hormone binding globulin (SHBG), thereby potentially increasing free testosterone levels.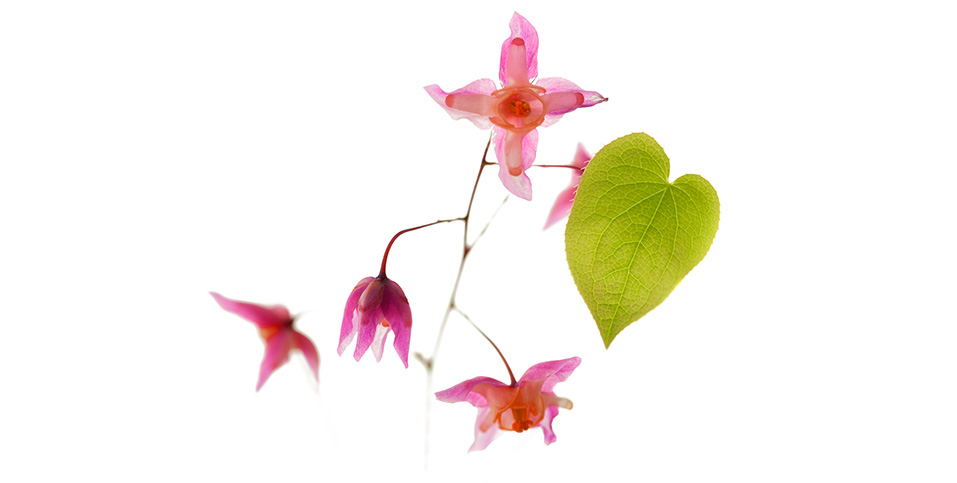 As with many good testosterone boosting supplements, they have also included some aromatase inhibitors for good measure including Calcium D-Glucarate and Red Wine (containing reservatrol) to help reduce levels of oestrogen. However, being the last two ingredients on the list of an already small serving size, it is hard to gauge how much difference or effect they can exert.
With respect to the nitric oxide side of things, the inclusion of L-Carnitine is excellent as it is becoming a major player in vasodilatory ingredients.
Difference From the Competition
The inclusion of Vitamin D in the form of cholicalciferol is an excellent move and acknowledges Ronnie Coleman's brand keeping up with latest research, which has shown a correlation between vitamin D levels in the body and testosterone levels.2 As with Myo-Blitz, Testogen-XR also contains the new ingredients Astragalus Membranaceus. While it can potentially help with endurance performance, its inclusion is an interesting choice considering the lack of other pre-workout ingredients. However, this may be because Testogen-XR is marketed to work best with Myo-Blitz.
Of Particular Interest
Agmatine is an interesting compound and ingredient to be included in Testogen-XR. While there have been studies showing that Agmatine may be beneficial for stimulating luteinizing hormone release and thus testosterone release3, Agmatine actually inhibits nitric oxide synthase (NOS)4 and as such acts to inhibit nitric oxide production.
The Black Sheep
Green Tea Extract (GTE) is an odd addition to Testogen-XR. Apart from strong antioxidant and thermogenic qualities, there isn't a specific testosterone or nitric oxide effect of GTE.
Who It's For
For older trainers or trainers who feel they need a boost in both their testosterone or libido levels. As a pre-workout, it should be coupled with Myo-Blitz for superior results.
Stick around for Part 3, which will look at the third and final product from Ronnie Coleman's Signature Series, a HGH supplement. Ain't nothin' but a PEANUT!!
_
1. Schöttner M, Gansser D, Spiteller G. (1997). "Interaction of lignans with human sex hormone binding globulin (SHBG)". Z Naturforsch [C]52 (11–12): 834–43.
2. Pilz S, Frisch S, Koertke H, Kuhn J, Dreier J, Obermayer-Pietsch B, Wehr E, Zittermann A. 'Effect of vitamin D supplementation on testosterone levels in men.' Horm Metab Res. 2011 Mar;43(3):223-5. Epub 2010 Dec 10.
3. Kalra SP, Pearson E, Sahu A, Kalra PS. 'Agmatine, a novel hypothalamic amine, stimulates pituitary luteinizing hormone release in vivo and hypothalamic luteinizing hormone-releasing hormone release in vitro.' Neurosci Lett. 1995 Jul 21;194(3):165-8.
4. Molderings GJ, Haenisch B. 'Agmatine (decarboxylated l-arginine): Physiological role and therapeutic potential.' Pharmacol Ther. 2012 Mar;133(3):351-65. Epub 2011 Dec 22.