Unlocking the Secrets of Krill Oil
Fish oil is one of the most popular nutritional supplements on the market and a must-have for a huge number of health conscious people. It is rich in omega-3 fatty acids DHA and EPA and has a number of beneficial effects on the body such as reducing inflammation, maintaining brain and nerve function, and supporting cardiovascular health. One of the ways fish oil does this is by reducing the levels of "bad fats" like triglycerides and LDL in the bloodstream, which are associated with heart disease and atherosclerosis.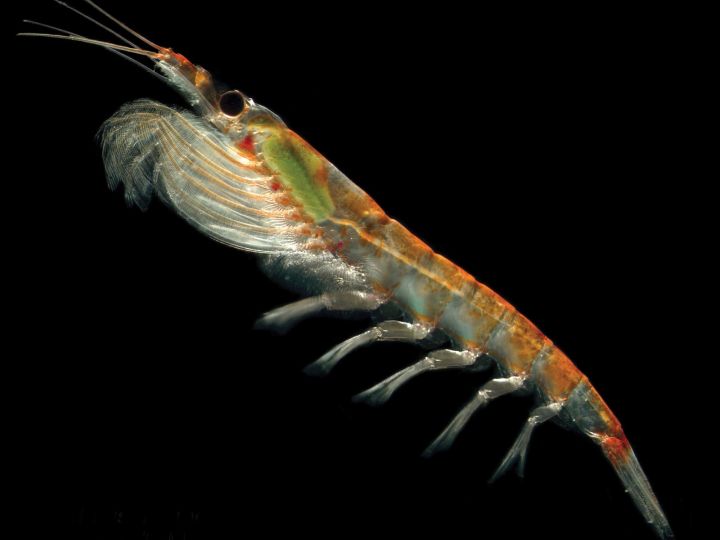 Krill oil is a newer addition to the essential fatty acid market. Like fish oil, it contains DHA and EPA, but these are present in krill in a different form which limited research has suggested may be better absorbed. On top of this, Krill Oil contains the antioxidant astaxanthin, claims to have a longer shelf life, and lack the fishy aftertaste that puts so many people off fish oil.
So why haven't we ditched fish oil for the newer, younger and better tasting model?
For the big reason that fish oil is one of the most extensively researched supplements available. Years of studies and trials have proven without a doubt that fish oil is both safe, and very effective in protecting against and treating a number of conditions. While the chemical make-up and limited studies give us an exciting idea of what Krill Oil may do, the fact that fish oil has been proven to work, over and over again, makes it the omega-3 supplement of choice for a lot of people.
This is attributable to the newness of Krill Oil and new research singing its praises is coming out regularly. A group of American researchers have been the latest to add to our understanding, with their recent study on 300 men and women with high triglyceride levels. Subjects were either given Krill Oil or an Olive Oil placebo for 12 weeks, after which blood lipid levels were measured.
The researchers found that the Krill Oil group showed a greater than 10% drop in triglyceride levels at the end of the study compared to the olive oil group, and that supplementation with Krill Oil did not raise the levels of undesirable LDL cholesterol. The authors of the study are confident that these results are repeatable, and wish to perform a larger study to obtain more of an idea about effective dosage.
This positive result adds to the growing body of research on this exciting new product and suggests that Krill Oil has a bright future in improving people's health. Like the authors, we look forward to learning more about what Krill oil can do.
Berge K, Musa-Veloso K, Harwood M, Hoem N, Burri L. Krill oil supplementation lowers serum triglycerides without increasing low-density lipoprotein cholesterol in adults with borderline high or high triglyceride levels. Nutr Res. 2014 Feb;34(2):126-33.