Latest Research - Big Growth Predicted for Organics
Natural and Organic proteins hit the shelves years ago, where they catered to a niche market. Over the past few years, this section of the market has exploded, with supplement giants like Optimum Nutrition and big local names like International Protein capitalising on the upswing in popularity that these prouducts have experienced.


The Australian Organic Market Report is a biannual study comissioned by Australian Organic, Australia's organic certification body. The report presents data on consumer spending habits, the performance of organics within consumer subcategories, and identifies forthcoming potential areas of growth and challenge. Their latest report was released in November 2014, and has some great news for producers and consumers of organic products in Australia.
Organic Food Market
Even in spite of the global financial crisis and the economic downturn, the study showed that organic market has been growing at a steady rate of 15% per annum, and that organic dairy is the fastest growing category in the 2012-2014 period. The research also shows that demand for organic products outstrips supply by 40%.
This is definitely a trend that we are seeing in the protein market, and the number of new players in this part of the industry increases regularly, at the same time demand continues to grow. One of the holes in the industry at present is a lack of organic dairy protein in the face of abundant demand. We have previously put forth a number of speculative reasons for this. The 2014 Organic Industry report gives us hope that the organic dairy industry will continue to grow, increasing availability and lowering prices of organic dairy proteins that consumers increasingly demand.
Australian Certified Organic
The Australian Organic 2014 report states that 69% of Australians have bought at least one organic product in the past year. This statistic indicated to the authors that the organic movement had moved beyond the traditional fringe market to which it originally catered, and is rapidly becoming part of the mainstream. Chemical and additive free products are clearly a large incentive for consumers, with nearly 80% associating these attributes with organic products.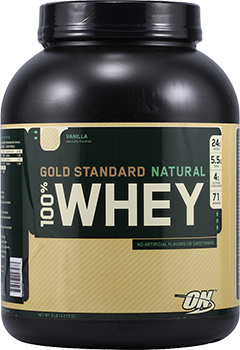 Consumers looking for chemical and additive free proteins have an ever increasing amount of choice, which is only set to get grow.
There are a number of semi-organic proteins on the market, like Reflex Instant Mass and Pursuit RX recovery blend, which utilise organic carbohydrates, but use natural, non-organic certified whey, but people looking for a 100% organic product are advised to try the proteins in the Garden of Life range or BSc Naturals Organic Vegan Protein, which are 100% certified organic, plant based proteins.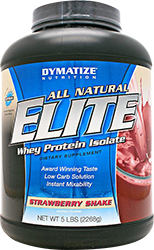 Big Growth for Organic Products
The 2014 Organic Industry report has very clearly predicted that this list of products will grow by the next time this report is compiled, in 2016. We are hoping that the manufacture and production of a 100% organic dairy protein becomes viable for some of the larger companies in the next two years. In the meantime, people looking for a dairy based protein that is free from chemicals, additives, and GMOs should check out natural proteins like Optimum Nutrition Natural 100% Whey Gold Standard and Dymatize All Natural Elite Whey.
(1) The Australian Organic Market Report 2014. Australian Organic, November 2014. Accessed at http://austorganic.com/wp-content/uploads/2014/11/AO_Report_2014_web.pdf 9th December 2014.