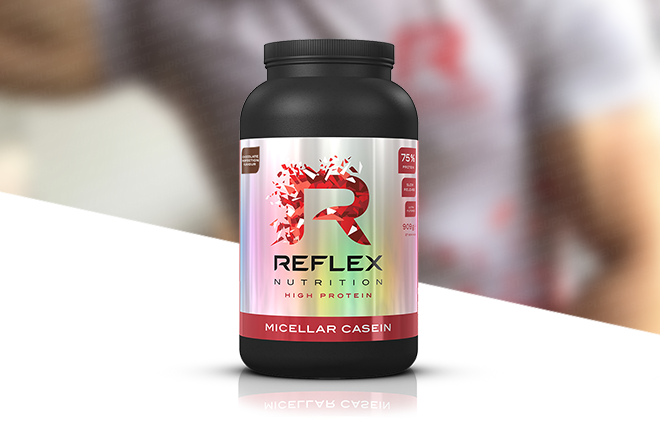 Reflex Micellar Casein from Reflex Nutrition is an instant mixing time-release protein product made from fresh skimmed milk. It is not to be confused with acid casein or caseinates which are made using manufacturing processes which can denature the protein. The protein found in Micellar Casein is un-denatured, providing approximately 80% Casein protein and 20% Whey protein.
In a ground breaking study (1), carried out by Dr Yves Boire, the differences in metabolic responses of Whey Protein and Casein were individually observed over a 7 hour period in 16 young & healthy volunteers. The findings were very interesting, and have shown that both Casein and Whey have very different applications when it comes to maintaining and building muscle tissue.
The most important findings were:
Casein was found to inhibit muscle breakdown by 34% over a 7 hour period.
Blood plasma amino acid concentrations remained significantly higher over a 7 hour period with casein compared to whey.
Blood plasma amino acid concentrations dropped dramatically after 3 hours in the group consuming whey.
Although blood plasma levels dropped dramatically with Whey, the net increase in protein synthesis was boosted by 68%.
The reason for Casein's ability to sustain such a lengthy release of amino acids is because of its unique digestibility. It forms a gel in the stomach, slowing the transit time in the digestive system, and thus slows the digestion of the protein. These findings demonstrate casein as the perfect protein source when a positive nitrogen balance is preferred for more than 3 hours. e.g when you are sleeping, or a prolonged period during the day. Whereas whey protein is seen as the preferred protein source for increasing protein synthesis. e.g between meals and after workouts.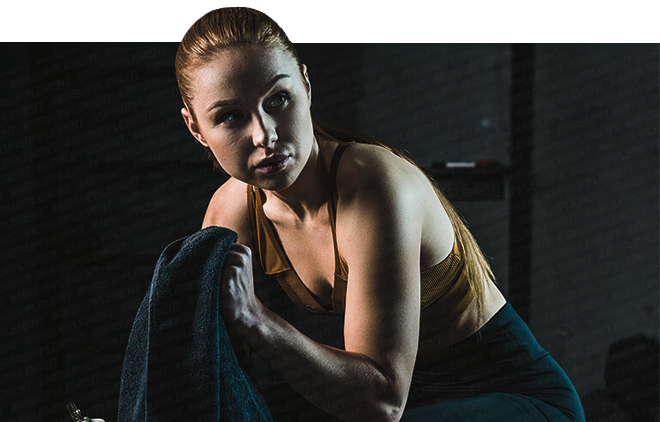 What is Micellar Casein?
Micellar Casein is a slow release protein shake made with protein concentrate from EU sourced milk, produced by grass-fed cattle. Casein protein can take up to six hours to completely digest and be utilised, making Micellar Casein the perfect protein for periods where access to food is limited. Micellar Casein now comes in an improved range of flavours, without resorting to adding sugars, corn syrups or creamers. Our Micellar Casein provides a product that mixes easily in a shaker and delivers a delicious shake.
What are the Benefits?
Slow release to balance protein levels over an extended period
Top quality protein with no added soy, sugars or creamers
Contributes to growth and maintenance of muscle mass