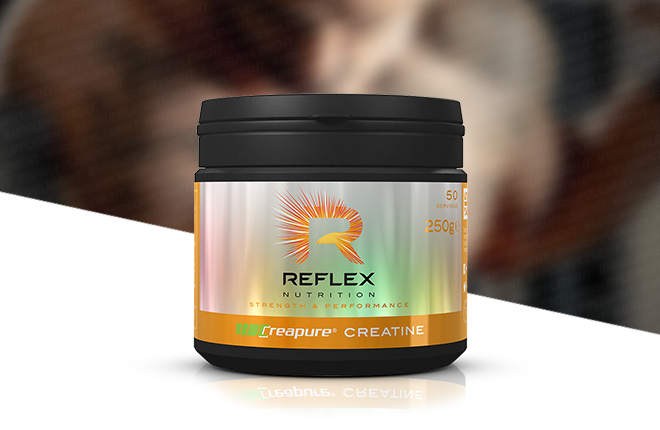 Reflex Creapure Creatine - The Purest Creatine Money Can Buy. Reflex Nutrition is a name synonymous with quality, performance and reputation, which is why we have been working with the best manufacturers of Creatine in the world, Degussa BioActives in Germany, for well over 7 years. Reflex Creapure Creatine is available in two sizes, either 250 grams or 500 grams. You can buy cheaper creatine, but if it has not got the Creapure logo then there is no guarantee that it is free from impurities.

The CREAPURE logo is your guarantee of quality. CREAPURE products are HPLC tested for purity, but perhaps more importantly are guaranteed free from impurities and by-products, creatinine (CRN), dicyandiamide (DCD), dihydrotriazine (DHT) and Thiourea. - see below for more information about these impurities.

Dihydrotriazines

Dihydrotriazine is a compound with unknown pharmaceutical and toxicological properties and may be the most dangerous impurity in Creatine Monohydrate. Dihydrotriazines are unknown to the human body and should not be detectable in Dietary Supplements at all. Structurally related compounds are known to be carcinogenic. Creapure Fact: Dihydrotriazines are not detectable in Degussa's Creatine Monohydrate (Creapure).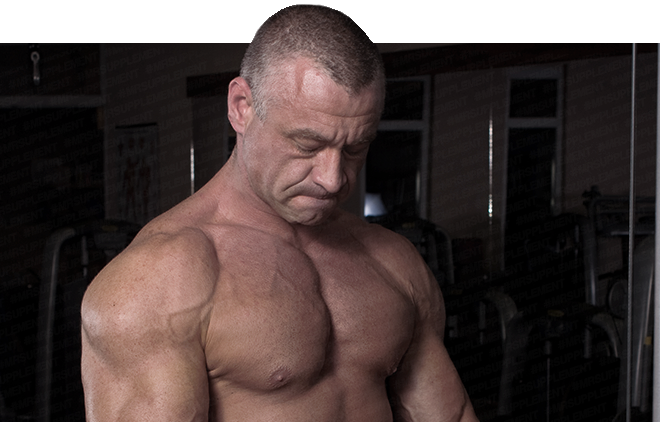 Dicyandiamide
From human experience it is known, that Dicyandiamide can cause transitory mechanical eye irritation. In addition, a confirmed case of allergic contact dermatitis to Dicyandiamide is reported in literature [39]. Several publications speculate about the formation of highly toxic hydrocyanic acid (HCN) or cyanide out of Dicyandiamide. In the human body DCD might release highly toxic cyanide by pyrolysis. For this case the acceptable daily intake (ADI) for DCD is maximum 76 ppm (based on the ADI for hydrocyanic acid). Creapure Fact: Degussa's Creatine Monohydrate (Creapure) contains typically less than 13 ppm of DCD (less than the analytical limit [35]). This amount of DCD is not considered to be a health risk.

Creatinine

The human body converts naturally Creatine into Creatinine. The kidneys excrete Creatinine and Creatinine levels are used as a marker for the correct function of the kidneys. Creatinine ingestion should be as low as possible to avoid potential kidney problems. Creapure Fact: Degussa's Creatine Monohydrate (Creapure) typically contains less than 67 ppm Creatinine (less than the analytical limit [35]). This amount of Creatinine is not considered to be a health risk.

Thiourea

Thiourea is harmful if swallowed and has a possible risk of harm to the unborn child. The compound produces thyroid carcinomas in animals. Tumours are also reported occuring in the region of eyes, ears and nose as well as in the liver. In vitro studies with mammalian cells revealed a weak genotoxic effect. Based on these findings, Thiourea is classified as a suspected carcinogen, i.e. as a substance which causes concern for man owing to possible carcinogenic effects. Due to this toxicological profile the use of Thiourea and several derivatives are completely banned in different areas. It is for example mentioned in the list of substances which cosmetics products must not contain. Creapure Fact: Degussa's Creatine Monohydrate (Creapure) is synthesized by the patented "cyanamide" route. Therefore, thiourea and other dangerous derivatives such as methyl mercaptan can not be present in Creapure. In fact, on the market today the only creatine product that has tested consistently the best is Creapure from Degussa BioActives in Germany.
What is Creapure® Creatine Powder?
Creapure® Creatine enhances physical performance over successive bursts of short-term high intensity exercise. It has become one of the most widely used supplements among both recreational sports people as well as athletes and professional sports people alike. Reflex Nutrition only use Creapure® Creatine which is the premium brand of creatine on a worldwide basis and meets the highest individual standards of quality, safety and effectiveness. High quality, safe creatine products bear the Creapure® logo.
What are the Benefits?
Simple to take powder form
Aids the body's natural stores of creatine
Instrumental in the provision of energy

Creapure® Creatine powder increases physical performance during short-term, high intensity exercise.