Push Up or Bench Press for Chest Development
The push up: it's one of the most classic exercises for strengthening the upper body, but can it really match it with the mighty bench press when it comes to strength development? That's the basic question researchers from Copenhagen Denmark were asking when they set out to conduct their recent study just published in the Journal of Strength and Conditioning Research.
Researchers from the University of Valencia recruited a group of young university students (22 men and 8 women ranging from 19 to 27 years old). Each of the subjects met the National Strength and Conditioning Association (NACA) classification of advanced trainers, given they each had a minimum of 1 year of resistance training experience, performing at least 3 sessions per week for a minimum of 1 year and were currently training. This group was randomly divided into 3 (i.e. 6RM bench press group, 6RM elastic band push-up group, or control group).
Because the subjects had advanced resistance training experience, those in the push up group were required to use elastic resistance bands to provide the added resistance necessary to achieve the high intensities (i.e. >80% of 1 repetition maximum) necessary to maximise muscular strength gains in advanced lifters.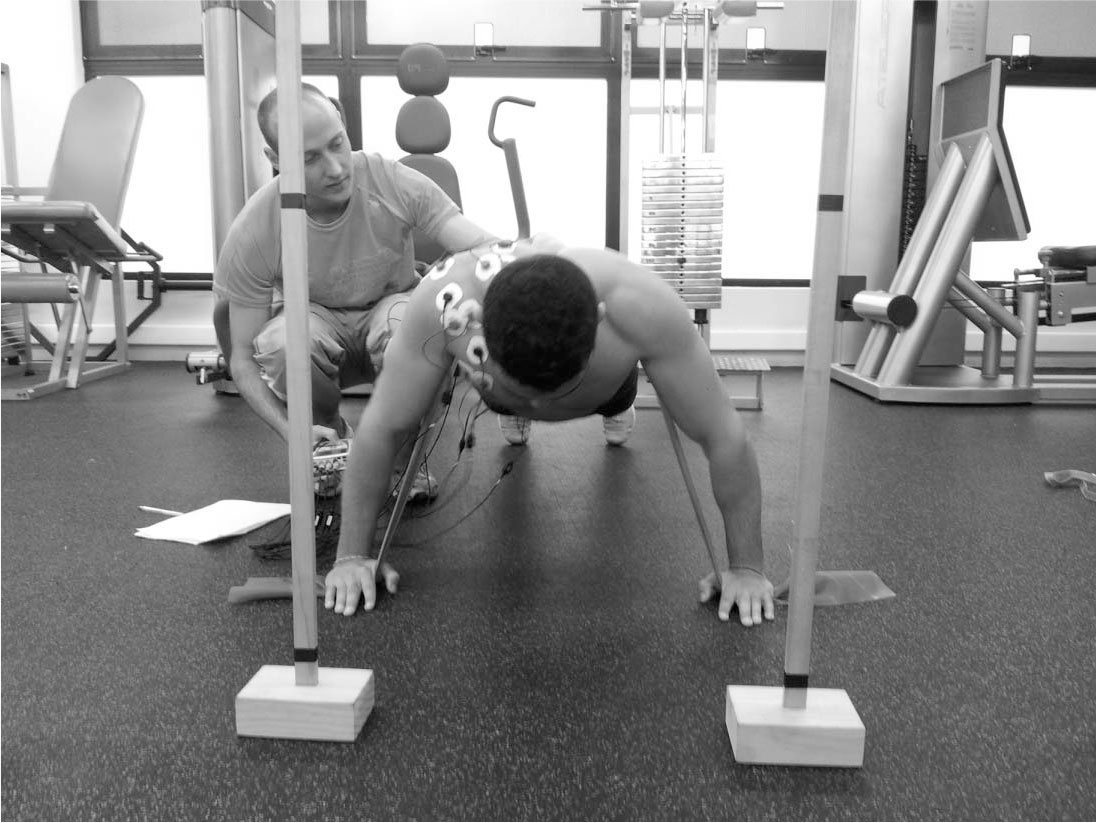 Tests at the beginning of the study using electromyography were able to confirm that the elastic band push up group was able to achieve the same intensity of muscle contraction as the bench press group. Baseline tests of 1RM were used to set lifting loads in both groups throughout the duration of the study, which lasted 5 weeks and consisted of a total of 10 training sessions.
Essentially all of the subjects in the study were not used to training in the 6RM range, which may partly explain why both groups experienced a significant increase in both 1RM and 6RM at the conclusion of the study. But the most significant finding to emerge from the study was that there was no significant difference in strength gains between the resistance band push-up group and the bench press group.
This is great news for anyone eager to strengthen their upper body, but who may not be able to afford a gym member ship or their own home gym. It seems all you need to achieve good chest development is a resistant band of sufficient width (to max out at 6 reps) and you can build yourself a pretty decent set of pecs!
Calatayud J, et al. Bench press and push-up at comparable levels of muscle activity results in similar strength gains. Journal of Strength and Conditional Research. 2015;29(1):246-253.