Protein Only Diet
Protein only diets have become popular in the last decade or so, and diets like Atkins and Dukan, which place a strong emphasis on protein consumption have remained fixtures on the bestseller list.
It is important to note that there is no such thing as a true protein only diet. Although protein is the focus of these diets and food is selected for its high protein content, it is impossible to completely escape the other two dietary macronutrients, carbohydrates and lipids. Much of the food eaten on a high protein diet, like eggs and meat, is also high in fat, and these diets are more accurately referred to as "Very Low Carbohydrate Diets", as this is the nutrient that faces the harshest restriction in these eating plans.
Protein Only Diet for Weight Loss
Protein only diets have become very popular for weight loss, although they are regarded by some as faddish, or a short-term solution at best. While high protein will initially cause the body to shed its glycogen and the large amount of water with which it is stored, causing a dramatic initial weight loss, there are a number of reasons a high protein diet can be successful in the long term.
It has been shown that weight loss on a protein diet comes as a result of reduced energy intake rather than any properties related to the nutrient balance (3). A decreased intake of food may be precipitated by the highly satiating nature of protein, the ketogenic nature of the diet suppressing the appetite, or even the food choices the diet presents, which some people feel are uninspiring (1).
It is worth noting that a high protein intake maintains muscle mass and metabolic rate. A low calorie diet lacking sufficient protein may cause muscle breakdown. As muscle burns more energy than fat, losing muscle means the body burns less energy at rest, which can cause weight loss to slow or plateau.
A number of scientific studies have sought to compare the results of a protein rich, low carb diet to a traditional calorie restricted diet. There is a great deal of variation in results, but overall, high protein diets show a lot of promise for reducing body fat (2). Analysis has showed these two diets to be comparable - the initially dramatic results of a protein based diet resemble those obtained by sticking to a classic low fat diet after twelve months of study (3).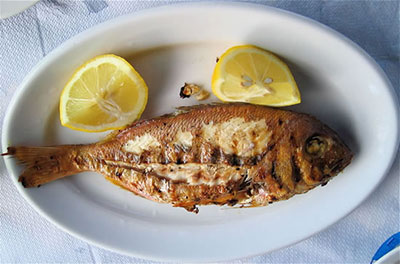 Protein Only Foods List
There are no "protein only" foods - even the highest quality protein shake is going to contain residual fat and carbohydrate. Meat and eggs contain fat and even unflavoured, fat free dairy products contain sugars. There are still many foods that are rich sources of protein and suitable for a high protein diet. These include:
Egg whites - Almost a pure source of protein, egg whites contain negligible carbs or fat. Add the yolk for healthy fats, vitamins and minerals.
Seafood and shellfish - Another very clean source of protein. Watch out for oily fish if you're on a fat restriction, and avoid batters and breadcrumbs.
Red Meat - There are many low fat cuts of beef, and meats like venison and kangaroo are extremely low in fat. White meat - The white meat in poultry, including chicken and turkey, is very low in fat.
Dairy Products - Because dairy contains small amounts of milk sugar, intake may be restricted on many diets. If you can overlook this, fat free dairy is one of the best protein sources available.
Vegetarian/Vegan Protein - Following a protein based diet as a vegetarian can be extremely difficult, but not impossible. Textured soy protein, tofu, and plain Quorn are very pure and are acceptable additions to most high protein diets.
While you may occasionally find yourself craving a slice of bread, science has shown that following a protein only diet can be an effective part of a weight loss regime, and with a bit of creativity, you can eat well and get results.
(1) Astrup A, Meinert Larsen T, Harper A. Atkins and other low-carbohydrate diets: hoax or an effective tool for weight loss? Lancet. 2004 Sep 4-10;364(9437):897-9.
(2) Bueno NB, de Melo IS, de Oliveira SL, da Rocha Ataide T. Very-low-carbohydrate ketogenic diet v. low-fat diet for long-term weight loss: a meta-analysis of randomised controlled trials. Br J Nutr. 2013 Oct;110(7):1178-87.
(3) Erlanson-Albertsson C, Mei J. The effect of low carbohydrate on energy metabolism. Int J Obes (Lond). 2005 Sep;29 Suppl 2:S26-30.