Pro Supps Hyde Zero Review
Pro Supps Hyde is one of the best pre workouts around for trainers who have been using them for awhile. It is one of the strongest around and unlike many others, doesn't cause you to crash after your sessions. Having recognised that not all trainers want supplements with artificial sweeteners, colours and flavours, their latest product is a cleaner version known as Pro Supps Hyde Zero.
Pro Supps Hyde Zero Review & Ingredients
No specific details of the new pre workout have been released, however we do know that it will contain 0g of artificial sweeteners, flavours and colours. We don't believe they'll be any formulation changes, but once they release the full panel, we'll be sure to update you.
Pro Supps Hyde Zero Flavours & Taste
No official flavours have been announced for the Hyde Zero, however we're expecting a Fruit Punch and a Raspberry flavour. Hyde has always been an extremely easy to mix supplement, so we're expecting pretty much the same with the new variation. Flavour wise, in our experience the use of artificial sweeteners hasn't made a massive impact on the taste of supplements, so this shouldn't be a big issue with the Hyde Zero.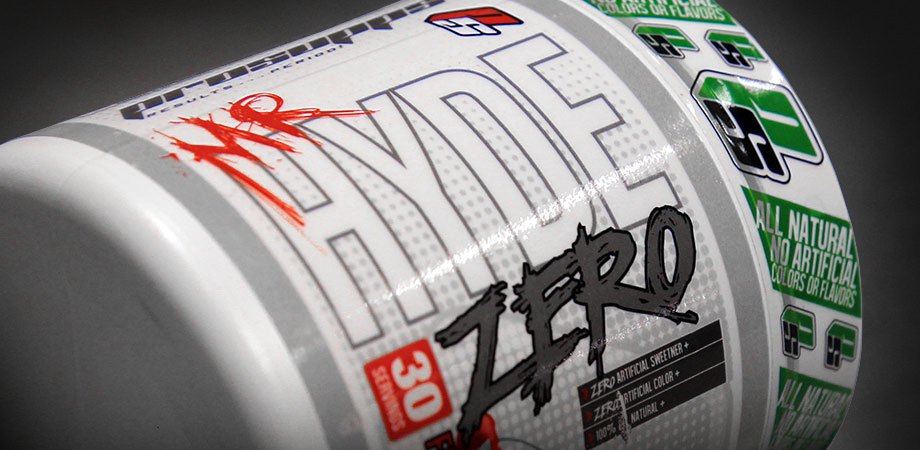 Pro Supps Hyde Zero Release Date
No release dates have been set for Pro Supps Hyde Zero, although we expect it to drop very soon along with Hyde V3. As such, we're estimating a release date of sometime in June 2016.