https://www.mrsupplement.com.au/pro-supps-dr-jekyll-stimulant-free?variation=13226
Pro Supps Dr Jekyll Stimulant Free (265g / 30 Serves Blue Razz Popsicle)
Pro Supps
Supplements > Pre Workout > Pre Workout Stim-Free
https://cdn.mrsupplement.com.au/resources/imgs/products/pro-supps-dr-jekyll-stimulant-free.1565053965378.png
http://schema.org/NewCondition
http://schema.org/OutOfStock
AUD
https://www.mrsupplement.com.au/pro-supps-dr-jekyll-stimulant-free?variation=13226
49.95
AUD
https://www.mrsupplement.com.au/pro-supps-dr-jekyll-stimulant-free?variation=13225
Pro Supps Dr Jekyll Stimulant Free (265g / 30 Serves Blueberry Lemonade)
Pro Supps
Supplements > Pre Workout > Pre Workout Stim-Free
https://cdn.mrsupplement.com.au/resources/imgs/products/pro-supps-dr-jekyll-stimulant-free.1565053965378.png
http://schema.org/NewCondition
http://schema.org/OutOfStock
AUD
https://www.mrsupplement.com.au/pro-supps-dr-jekyll-stimulant-free?variation=13225
49.95
AUD
https://www.mrsupplement.com.au/pro-supps-dr-jekyll-stimulant-free?variation=13228
Pro Supps Dr Jekyll Stimulant Free (265g / 30 Serves Lollipop Punch)
Pro Supps
Supplements > Pre Workout > Pre Workout Stim-Free
https://cdn.mrsupplement.com.au/resources/imgs/products/pro-supps-dr-jekyll-stimulant-free.1565053965378.png
http://schema.org/NewCondition
http://schema.org/OutOfStock
AUD
https://www.mrsupplement.com.au/pro-supps-dr-jekyll-stimulant-free?variation=13228
49.95
AUD
https://www.mrsupplement.com.au/pro-supps-dr-jekyll-stimulant-free?variation=13227
Pro Supps Dr Jekyll Stimulant Free (265g / 30 Serves What-O-Melon)
Pro Supps
Supplements > Pre Workout > Pre Workout Stim-Free
https://cdn.mrsupplement.com.au/resources/imgs/products/pro-supps-dr-jekyll-stimulant-free.1565053965378.png
http://schema.org/NewCondition
http://schema.org/OutOfStock
AUD
https://www.mrsupplement.com.au/pro-supps-dr-jekyll-stimulant-free?variation=13227
49.95
AUD

Dr Jekyll Stimulant Free
Nitric Oxide Boosting Pre Workout
Pump & Performance
Caffeine Free Energy
Maximise Muscle Pumps
Free of Banned Substances

(1)
Write a review
Product
Q&A's
Reviews
Add To Cart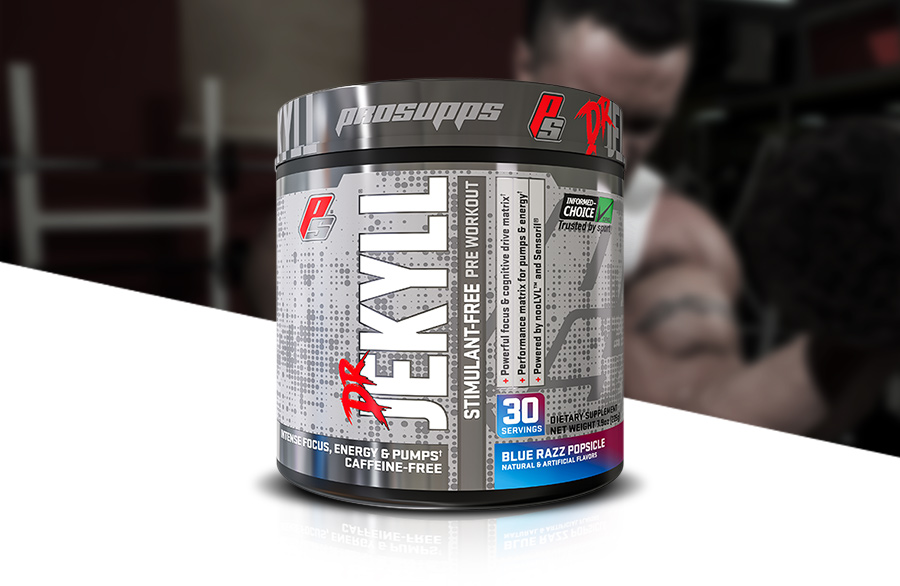 Let's get swole. ProSupps Dr. Jekyll Stimulant-Free is the versatile, thermogenic, non-stimulant pre-workout that delivers. ProSupps is the first to introduce nooLVL™, a pump and focus combined super-compound, that is designed to power blood flow and energy for sustained workouts. Along with nooLVL™ are the energy enhancing ingredients Creatine Hydrochloride, Beta Alanine for sustained endurance, and Afromomum Melegueta for intense thermogenic activity.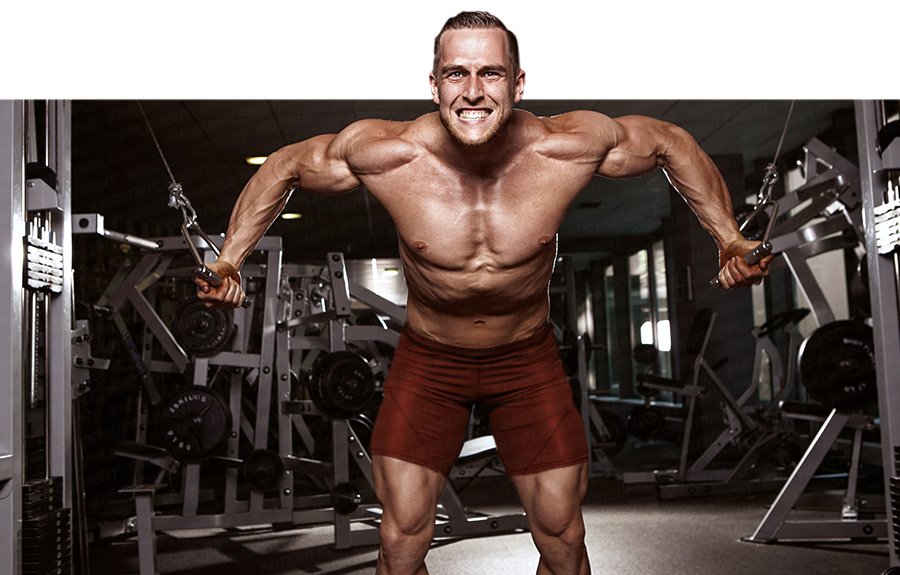 Dr. Jekyll Stimulant-Free is the evolution of pre-workout formulas driving all of the important aspects of your workout by maximizing focus, muscle pumps and fullness while increasing training endurance and elevating strength / power output. It's the perfect all-around pre-workout for men and women looking to maximize their performance and focus without the jitters. Note that Dr. Jekyll Stim-Free will make you sweat! And that little bit of spicy tingle at the back of your throat? That means it's working. Feel - and sweat.
Committed to Quality - ProSupps is committed to providing products that contain the most effective, 3rd party tested and safe ingredients. All their products are held to the highest standards and are only manufactured in facilities that employ cGMP practices.
Featuress
Stimulant & Caffeine Free
Zero Sugar
Informed Choice Certified
Banned Substance Tested
Q&A's
Ask a question about
Pro Supps Dr Jekyll Stimulant Free
Reviews

Excellent

Based on reviews collected by
&
Write a review

Pro Supps Dr Jekyll Stimulant Free
Pro Supps Dr Jekyll Stimulant Free
Pro Supps Dr Jekyll Stimulant Free
265g / 30 Serves Blue Razz Popsicle
Great flavour and super easy to mix. Been a favourite for ages now.
Collected via Trustpilot
Next Page
Contact Us