PES High Volume
PES High Volume Facts
PES or Physique Enhancing Science has recently just officially changed their name to PEScience and one of the first products to carry the changed labelling is the company's first pump product; PEScience High Volume.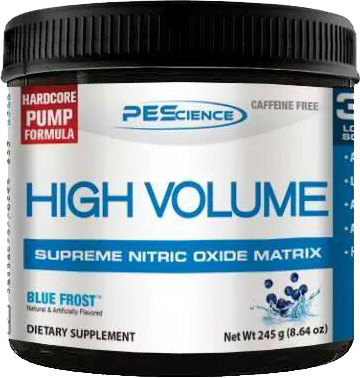 PEScience High Volume Review & Ingredients
High Volume is marketed as the company's hardcore pump formula which contains a supreme nitric oxide matrix that contains a range of popular pump ingredients. This includes a whopping 5g dose of citrulline, 1g of agmatine sulfate as well as HydroMax glycerol monostearate, and a good dose of an unknown nitrate compound. Pump supplements are certainly experiencing a surge in their popularity and no doubt, High Volume will make a significant impact in this category.
PEScience High Volume Release Date
The new High Volume pump supplement from PEScience will be available in the United States mid October and should make its way around the world and to Australia and New Zealand by the end of 2014 or early 2015.