Paleo Protein Powder
The Paleo diet has increased in popularity over the years, especially among fitness minded individuals and athletes. Because of the elevated protein requirements of this group of people, quite often, they often go off in search of a paleo-friendly protein powder. This is where things get a little tricky. Technically speaking, because all protein powders are "processed", it voids all of them from being considered by the strictest of paleo practitioners. For others, who allow some flexibility in their paleo diet, a protein powder is an easy way to add quality protein to their diet.
Paleo Protein Powders Reviews
For the purpose of this article, we will review a select few protein powders that conform to the paleo diet as much as possible.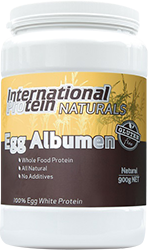 International Protein Naturals Egg White Protein
International Protein Naturals Egg White Protein contains only one single ingredient – egg white protein. It contains no additives, flavourings, or gluten. If it wasn't for the fact that this product was processed in a factory, it would meet the requirements of even the strictest paleo practitioner.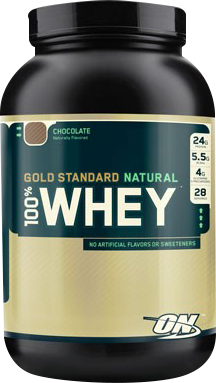 Providing 24 g protein, no fat, and only1.3 g of carbs per serve, International Naturals Egg Protein is an excellent way to get a high quality protein that is an alternative to dairy.
Optimum Natural 100% Whey Gold Standard
When it comes to dairy based proteins, there are many excellent natural whey protein powders that do not contain any artificial ingredients. Optimum Natural 100% Whey Gold Standard is based on the world's number one selling protein, 100% Whey Gold Standard. However, it has one important difference – it does not contain any artificial ingredients.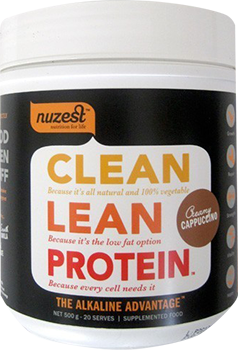 Each serve of this protein provides a solid 24 g protein together with only 1 g fat and 5 g of carbs. If you allow some flexibility in your paleo diet, definitely consider this high quality protein powder.
NuZest Clean Lean Protein
An all-natural pea protein, Clean Lean Protein is very high in protein (24 g per serve) and contains negligible levels of anything else (0.6g carbs and 0.3 g fat). This translates to around 90% protein, which is pretty much as high as you can get in a protein powder.
Clean Lean protein is a favourite among vegans and is also gluten free. If you can look past the fact that peas are a legume, then Clean Lean Protein would be an excellent natural protein powder to add to the pantry.