Quick Summary Points
Organic is a labelling term for food or other agricultural products that have been approved according to organic regulations
Organic Whey Protein is a protein powder that is free from Genetically Modified Organisms (GMOs), pesticides, growth hormones, synthetic chemicals, preservatives & contaminants
Provides an excellent source of nutrients including high quality protein, CLA, omega 3, vitamins & antioxidants
The main organic certifications to look out for include the Australian Certified Organic (ACO), USDA Certified Organic and European Certified Organic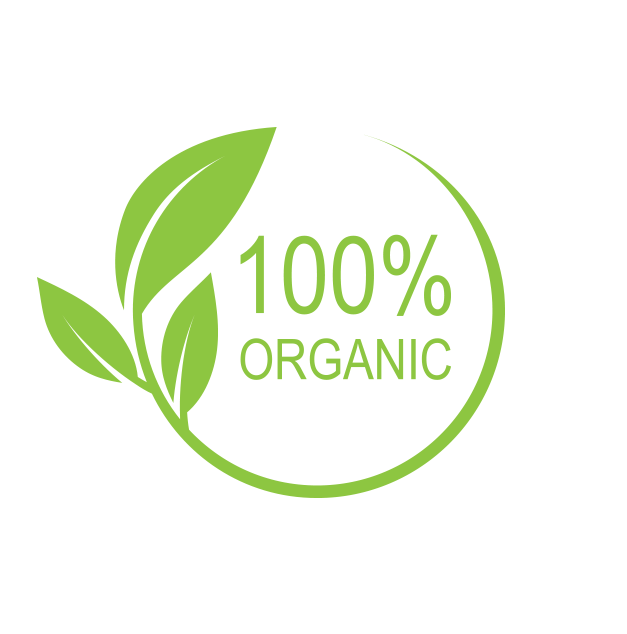 One of the healthiest trends in the market has been increased attention paid to the amount of chemical-free food or supplements in our daily regime as well as products that are completely clean without additional synthetic ingredients. Although organic whole foods have been around for some time, it has now expanded to meet the demand for consumers looking for organic dietary supplements. Whey protein powder is considered a staple in the health and fitness industry. Although there aren't many companies that produce organic supplements but the next addition to hit the Australian supplement market is Organic Whey Protein. So, what are the differences, and should you be looking to include Organic protein into your supplement stack?
What Does Organic Mean?
First things first, it's important to understand what organic means before we get into the details of Organic whey protein. Organic is defined as a labelling term that the food or other agricultural product has been produced through approved methods.1 Buying organic products means we're supporting the environment and sustainable farming practice. At the same time, choosing organic means you are cutting back on high amount of pesticides or other chemical sources that may be found in other non-organic products.
What is Certified Organic?
When it comes to organic items or products, many do not understand the different organic certifications, what to look for, what it means and how to identify a legitimate organic supplement. In order to guarantee that products are organic, they need to be properly certified. Here are the main organic certifications to look out for. These include:
Australian Certified Organic (ACO) – The Australian Certification for Organics is carried by a 'bud' logo that represents everything that incorporates the growth and promise of the organic movement. It also represents the integrity of organic products in the marketplace. Over 70% of organic certified operators in Australia are granted permission to use the ACO logo; so be sure to keep an eye out.
USDA Certified Organic – This is a standard that is difficult to achieve. USDA organic products have strict production and label requirements. Only products made with 95-100% organic ingredients are certified by the USDA and can be displayed on their label.2
100% USDA Certified Organic – This is considered the highest standard acknowledged for purity of ingredients, harvesting practices and manufacturing processes in the vitamin and supplement industry. To achieve this any processing aids must also be organic, and the manufacturer must also display the name of the certifying agent organisation on the label. Products earning this designation may also display the USDA logo on labels and packaging.
European Certified Organic – European legislations and regulations are similar to the USDA certified organic requirements whereby at least 95% of their agriculture ingredients meet the appropriate standards. To ensure credibility, the code number of the respective certifying organisation must be listed.

What is Organic Whey Protein?
Organic Whey Proteins are usually sourced from locally owned farms that are packed with grass fed cows. It is a pure clean protein source that is free from Genetically Modified Organisms (GMOs), pesticides, soy, gluten and is not processed at higher temperatures that can affect the nutritional content of the product. Moreover, the best way to avoid ingesting undesirable growth hormones is through Organic whey protein.
Organic Whey Protein Benefits
The quality of organic whey protein encompasses much more than just what is on the label of your supplements. It extends all the way to how those ingredients are made and where they come from. By choosing an organic whey protein means you are lowering the amount of pesticides and chemicals that may potentially get into the product during processing.
Organic whey protein has become a better choice because it is minimally processed and dried naturally or using low-heat to avoid protein denaturation. High heat can denature proteins reducing their availability to your body. More importantly, it does not contain a heap of unnecessary chemical ingredients like fillers, additives, preservatives, antibiotic, growth hormones, or GMOs. It is said that Organic whey contains less lactose compared to standard milk which makes it suitable for individuals who are sensitive to lactose or lactose intolerant.
Whilst Organic whey proteins can offer a variety of benefits, realistically speaking the cost of any organic product including organic whey proteins will be expensive. Most educated consumers are happy to pay a fair price for the guarantee that the organic produce they purchase is supporting farmers who aim towards ecologically sustainable practices – looking after the environment we all share. The only way you can be assured you are buying genuine, organic products is to purchase those certified with Australian Certified Organic, USDA Certified Organic or European Certified Organic.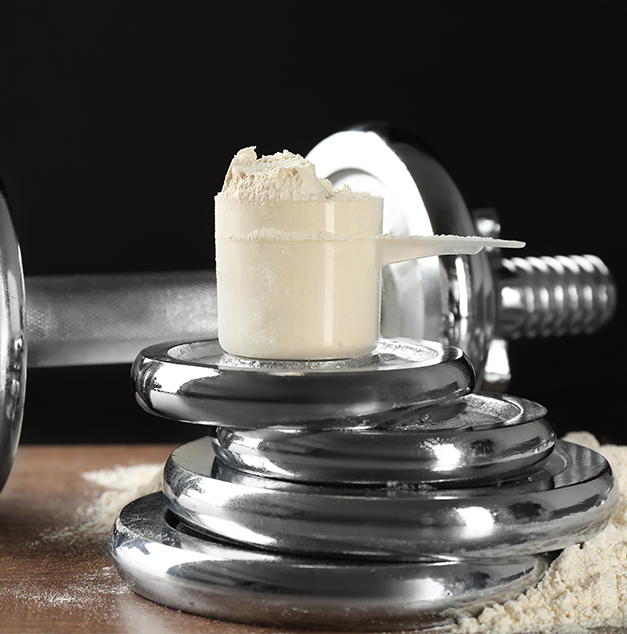 Organic Whey Protein Cost
If you are new to the organic scene, whether it is organic foods or organic supplements, one factor that consumers will consider is definitely the cost. You will notice that any organic product will be much dearer compared to other products. You may also find that Organic whey protein powders can cost up to twice as much as conventionally produced whey protein. This is due to the added costs of producing milk from grass fed organic cattle without the use of chemicals or bulking agents. So, if you are looking for the healthiest, most natural whey protein powder you can buy, you cannot do much better than getting an Organic whey powder.
Organic Whey Protein vs. Regular Whey Protein
So how does Regular whey protein compare to Organic whey protein? Whey protein is produced by a process that involves the enzyme rennet that is added to milk to produce cheese. Whey is the liquid substance that separates from the coagulated milk and is spray dried for it to turn into a powder. Some whey proteins contain maltodextrin, which is a highly processed starch with high glycaemic load which can spike insulin levels. Additionally, whey products may also include artificial sweeteners like sucralose, aspartame or other added sugars.
Many conventional whey protein powders are bulked out with cheaper ingredient's such as soy usually in the form of soy lecithin. Some are bulked out with thickeners like cellulose gum. Any of these could have a negative effect on your results and when you are buying whey protein you want to be getting as much protein as you can for your money not whey powder bulked out with cheaper ingredients. These ingredients are widely used and are safe to consume, but if you are looking to eat a natural diet free from manmade additives or over processed ingredients then Organic whey protein is probably the best choice of whey powder for you.
More importantly, Organic whey protein must also be produced without any additives or chemicals; it must be made using 100% natural ingredients. This means you are getting the purest, healthiest form of whey powder you can buy. At the time of writing, there have been no studies on trainers looking at the nutritional effects from the differences between Organic whey protein and conventionally produced protein powder. However, there have been several studies on the meat and milk that grass fed organic animals produce compared to grain fed non-organic cattle. These studies indicate that that the meat and milk from grass fed cattle contains more Omega 3, Conjugated Linoleic Acid (CLA), Vitamin E among other nutrients. This is the milk that is used to make organic whey protein powder, so it makes sense that these nutritional differences would be carried over to organic whey powder from the organic milk used to produce it.
Organic Whey Protein Recommendations
Although the organic category is still fresh, for those interested in a certified Australian organic whey protein, we recommend Proganics Organic Whey Protein Powder. Their protein powder is completely sourced from small certified organic farms based in New Zealand. It is rich in amino acids and a high protein drink suitable for all level trainers and is available in natural unflavoured options for those who want to mix it with other ingredients to make their own shake.
Organic Whey Protein Verdict
While Organic whey protein can offer a variety of health benefits which include increase in muscle mass and weight maintenance; Organic whey protein is more suited for those who are looking for a clean product without over processed ingredients. Organic whey proteins contain less amount of lactose which is suitable for anyone who are sensitive to lactose or suffer from lactose intolerance. Organic whey protein also contains an extremely high amount of amino acids to boost muscle recovery and endurance.
Finally, buying Organic whey means that you're guaranteed that your protein is free from hormones, GMO's or chemical ingredients as well as supporting local farmers and their environment. If you're someone that values quality protein, wanting to reap the benefits of pure organic whey and organic values are important to you, then Organic whey is the way to go.