Optimum Nutrition Reviews
Optimum Nutrition has been a market leader for bodybuilding, sports, and fitness supplements for years. Best known for their top selling protein powder, 100% Whey Gold Standard, they are a true powerhouse company. However, what many may not know about is that there is more to Optimum than just protein powders.

Optimum Nutrition is owned by the multinational Irish dairy company, Glanbia. Together with BSN and ABB Performance, Optimum Nutrition are part of Glanbia's Global Performance Nutrition division.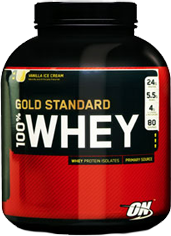 Optimum Nutrition Reviews – 100% Whey Protein Gold Standard
Of course, we cannot review Optimum Nutrition without talking about the world's most famous protein powders. Optimum 100% Whey Gold Standard is the definitive protein powder, upon which countless other brands model their proteins. The secret to the quality of Optimum protein powders actually lies in their parent company. Glanbia are cutting edge and high quality ingredient manufacturers, and of course, they will be supplying their own brands with some of the world's best and latest ingredients.
Optimum Nutrition Reviews – 100% Casein Gold Standard
In addition to Gold Standard Whey, Optimum were also the first to bring out a 100% micellar casein protein – Optimum 100% Casein Gold Standard. Much like its whey sibling, this is the world's benchmark casein protein, the product to which all other caseins are compared to.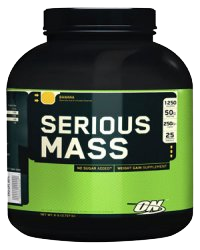 Optimum Nutrition Reviews – Serious Mass
Optimum Serious Mass is another protein powder which many others copy. It is an ultra high calorie and high carb, low cost mass gainer designed for those with the fastest of metabolisms to help them pack on weight.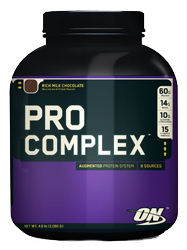 Optimum Nutrition Reviews – Pro Complex Gainer
On the other end of the spectrum to Serious Mass is Pro Complex Gainer, a high protein, lean mass gainer. Providing a top quality blend of proteins, Pro Complex is also a top quality recovery protein powder that gives you plenty of bang for your buck.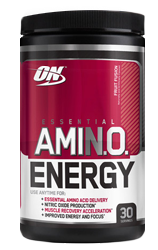 Optimum Nutrition Reviews – Pre Workouts
Although Optimum specialise in protein powders, they also make a range of other supplements including pre workouts. Optimum Amino Energy was their original, beginner friendly amino acid/energy/pre workout supplement. More recently they have developed a more focused and serious pre workout called Platinum Pre.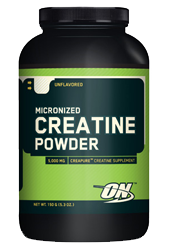 Optimum Nutrition Reviews – Micronized Creatine
To complement their protein powders, Optimum also manufacture some of the highest quality single ingredient supplements around. Optimum Micronized Creatine is a case in point. Using German made Creapure brand creatine, this is as good as creatine monohydrate supplements can get. Other notable Optimum branded ingredients include Optimum Glutamine Powder and Optimum BCAA 5000 Powder.
Optimum Nutrition Product Lines
Beyond Optimum's standard line of products, there are specific lines and series of supplements, designed for specific markets. These include:
The Natural range: With product such as Gold Standard Natural 100% Whey, Gold Standard Natural 100% Casein, Natural Pro Complex, and Natural Oats & Whey, this line provides the same quality products as you would expect, but without any artificial ingredients.
The Platinum range: This is the absolute best of the best that Optimum have to offer, targeted at the most experienced athletes. Using only the best and latest ingredients from Glanbia, the Platinum range includes Hydrobuilder, Hydro Whey, Platinum Pre, and Platinum Tri-Cell Casein.
The Pro Series: The latest addition to the Optimum family, this line of products sits in between the regular Optimum products and the Platinum range. Designed for the more experienced trainer, the Pro Series includes Pro Complex, Pro Gainer, and Pro BCAA.
The Performance Series: The less well known performance series includes a range of products that are beginner friendly and excellent value for money. This line includes Performance Whey, Performance Whey Isolate, and Performance Energy.