Quick Summary
Hyperload is an explosive pre workout
Packed with "pump" ingredients
Ingredients can be broken down into 3 categories- Energy, pump and focus
Available in 3 unique flavours
25 servings per tub- One scoop is 15.5g
Hyperload was created by Onest Health. Onest Health uses 100% pure, ethically sourced, all natural ingredients of the highest quality. They provide a good range of products, whether your goal is to burn fat, build lean muscle or increase energy they will have a product to cater for your needs. All of their products have unusual but great flavours.
Dosage
1 scoop of Hyperload (15.5g) contains 200mg of caffeine anhydrous, 100mg of dicaffeine malate, 7200mg of L-Citrulline Malate, 3200mg of Beta Alanine, with many more great ingredients packed inside. Hyperload has a good amount of stimulants and "focus" ingredients with a great range of "pump" ingredients.
Hyperload Ingredients
Ingredients can be broken down into three different categories-
Energy production- Derived from Caffeine Anhydrous and Dicaffeine Malate
Focus- Derived from L-Theanine and Alpha GPC
Pump / performance- Derived from L-Citrulline Malate, Nitrosigine and Betaine Anhydrous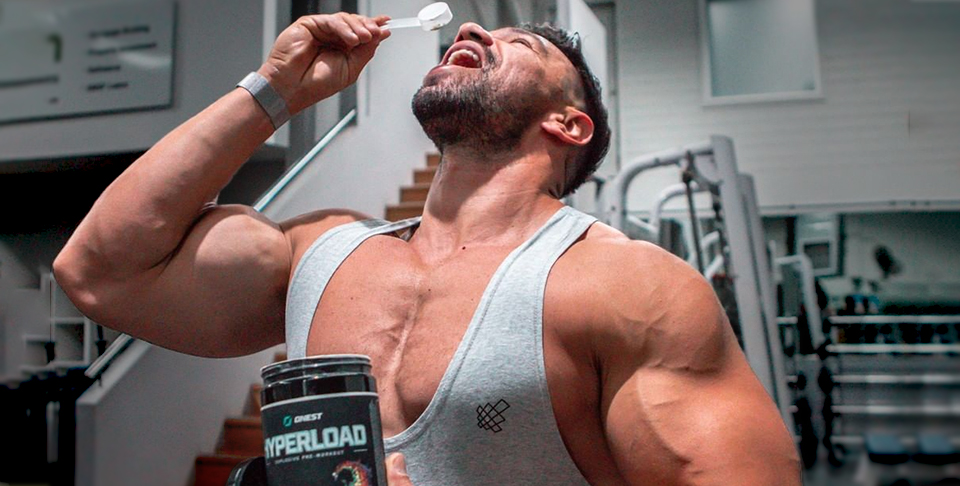 Hyperload Flavours
Hyperload is available in 3 flavours
Rainbow Candy
Summer Twist
Strawberry Banana
My personal favourite is summer twist as it resembles a fruit punch!
Benefits and Results
Hyperload gave me a moderate amount of energy with a good amount of focus and skin stretching pumps. Due to the large amount of "pump" ingredients I recommend taking a serving of Hyperload 10-15 mins before your training session. Due to the moderate amount of stimulants in this product, I did not receive a "crash" after the stims had worn off.

Side Effects
If inexperienced with pre workouts some people may experience a "crash" which is where the stimulants wear off and leave users feeling sluggish and nauseous. I recommend starting with ½ scoop to start with. Never exceed 1 scoop per day.
Conclusion
Hyperload is a great pre workout for users needing a pick me up before their workout. Experienced users will notice a higher dose of "pump" ingredients than some other pre workouts. All three of Hyperload's flavours are nice and mix well with no grits left at the bottom of the shaker. Overall this pre workout is great for inexperienced users and experienced users.