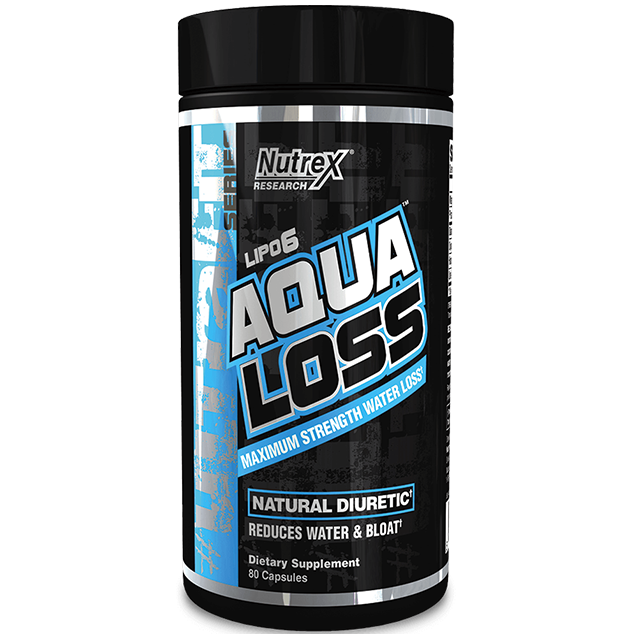 Nutrex has long been a company known for their fat loss products with their Lipo 6 Black being one of the more popular and stronger ones on the market. To boost their range of specialty fat loss products, Nutrex have added a new diuretic into the mix known as Nutrex Lipo 6 Aqua Loss.
Nutrex Lipo 6 Aqua Loss Review & Ingredients
Unfortunately, not many details have been released for the new Aqua Loss diuretic from Nutrex, however we do know that it's a stackable supplement that can be combined with Nutrex Lipo 6 Black to offer a more comprehensive weight loss tool. As a natural diuretic, it'll most likely contain common ingredients to help support water loss and eliminate bloating such as dandelion, stinging nettle and fennel just to name a few. As always, once more details on the ingredients are released, we'll be sure to have further review updates.
Nutrex Lipo 6 Aqua Loss Flavours, Taste & Mixability
The Lipo 6 Aqua Loss will only be available in capsule form to start with, with each bottle containing 60 capsules (about a month's worth)
Nutrex Lipo 6 Aqua Loss Release Date
The official release date for the new Nutrex Lipo 6 Aqua Loss has not been confirmed, however we expect it along with the 4 other UltraFit Series supplements to drop before the end of 2016, sometime around October or November.