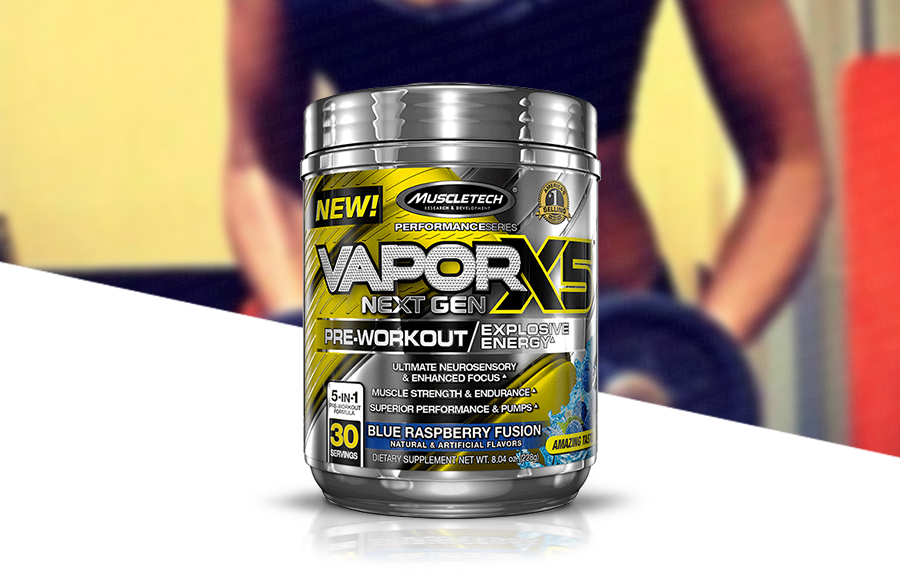 MuscleTech Nano Vapor X5 Next Gen – The original Nano Vapor has been reinvented and is more powerful than ever before with the new Nano Vapor X5 Next Generation. With this complete and comprehensive pre workout, Muscletech have created the ultimate sensory experience with unparalleled and long lasting pumps, boosts to strength, endurance, muscle building, explosive energy & power. Formulated with clinically dosed key ingredients, this fast acting formula is an all-in-one pre workout formula designed to help you conquer training plateaus.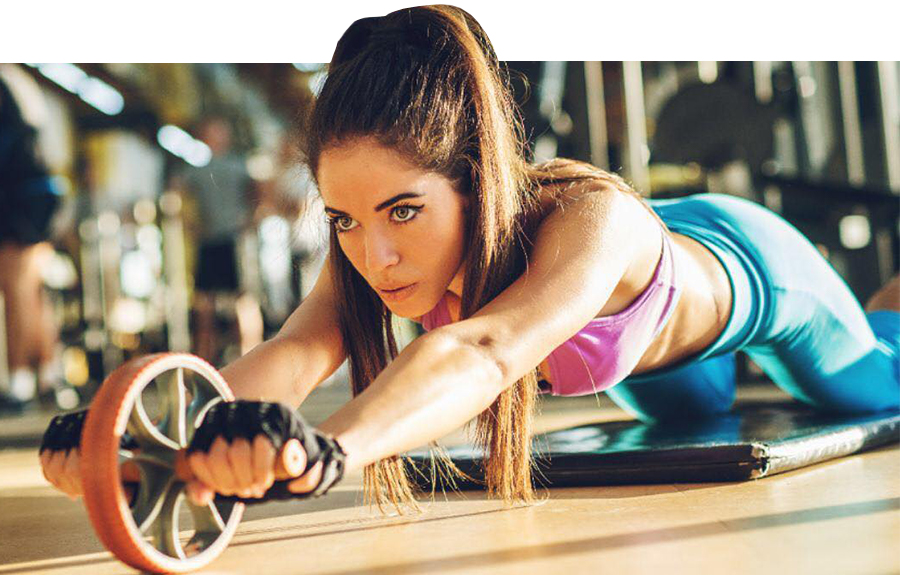 FORMULA OVERVIEW: THE FACTS DON'T LIE
First Class Strength & Muscle Gains
Each serve of Vapor X5 Next Gen provides 1.5 of creatine combined with 1.25g of betaine, both of which are known to help support muscle building as well as strength and power gains when taken over time.
Long-Lasting Focus and Clean Energy Boost
The combination of caffeine, L-theanine, choline and Galangal extract helps to provide a unique and commanding neurosensory experience. These ingredients act synergistically together to provide a clean and crash free energy boost whilst also supporting long lasting focus to drive workout performance.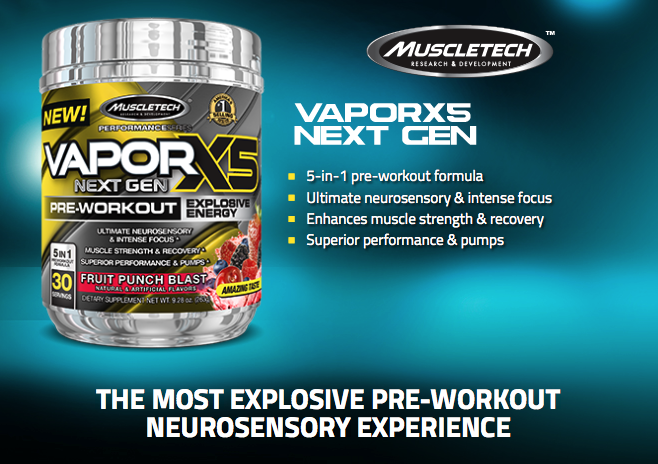 Best Muscle Pump Possible
For an unbelievably powerful pump, Muscletech has utilised Nitrosigine and Hawthorn Extract, two distinctive ingredients which help to amplify blood flow to the working muscles. A greater pump means greater delivery of oxygen to the muscle, a faster removal of fatigue causing metabolites and insane shirt tearing vascularity
Get More for Your Money
Unlike the competition, Performance Series products contain superior key ingredients in clinically dosed amounts that are fully disclosed so you know exactly what you are paying for. Simply put, Muscletech Vapor X5 Next Gen is one of the most powerful pre workouts in Australia that you can buy.
Best-In-Class Flavor
Muscletech aren't just concerned with what's in the product, they know the key to sticking to your supplements lies in the taste. This is why they've spent countless hours perfecting the taste sensation and mixability of Vapor X5. Available online in multiple delicious flavours, it's not only an effective supplement, it's one of the tastiest too!