https://www.mrsupplement.com.au/muscletech-nitro-tech-100-iso-whey?variation=13322
MuscleTech Nitro Tech Elite Whey Isolate (820g / 29 Serves Milk Chocolate)
MuscleTech
Supplements > Protein Powders > Whey Isolate (WPI)
https://cdn.mrsupplement.com.au/resources/imgs/products/muscletech-nitro-tech-100-iso-whey.1642634377496.png
http://schema.org/NewCondition
http://schema.org/OutOfStock
AUD
https://www.mrsupplement.com.au/muscletech-nitro-tech-100-iso-whey?variation=13322
69.95
AUD
https://www.mrsupplement.com.au/muscletech-nitro-tech-100-iso-whey?variation=13324
MuscleTech Nitro Tech Elite Whey Isolate (2.2kg / 79 Serves Milk Chocolate)
MuscleTech
Supplements > Protein Powders > Whey Isolate (WPI)
https://cdn.mrsupplement.com.au/resources/imgs/products/muscletech-nitro-tech-100-iso-whey.1642634377496.png
http://schema.org/NewCondition
http://schema.org/OutOfStock
AUD
https://www.mrsupplement.com.au/muscletech-nitro-tech-100-iso-whey?variation=13324
129.95
AUD
https://www.mrsupplement.com.au/muscletech-nitro-tech-100-iso-whey?variation=13321
MuscleTech Nitro Tech Elite Whey Isolate (820g / 29 Serves Vanilla)
MuscleTech
Supplements > Protein Powders > Whey Isolate (WPI)
https://cdn.mrsupplement.com.au/resources/imgs/products/muscletech-nitro-tech-100-iso-whey.1642634377496.png
http://schema.org/NewCondition
http://schema.org/OutOfStock
AUD
https://www.mrsupplement.com.au/muscletech-nitro-tech-100-iso-whey?variation=13321
69.95
AUD
https://www.mrsupplement.com.au/muscletech-nitro-tech-100-iso-whey?variation=13326
MuscleTech Nitro Tech Elite Whey Isolate (2.2kg / 79 Serves Vanilla)
MuscleTech
Supplements > Protein Powders > Whey Isolate (WPI)
https://cdn.mrsupplement.com.au/resources/imgs/products/muscletech-nitro-tech-100-iso-whey.1642634377496.png
http://schema.org/NewCondition
http://schema.org/OutOfStock
AUD
https://www.mrsupplement.com.au/muscletech-nitro-tech-100-iso-whey?variation=13326
129.95
AUD

Nitro Tech Elite Whey Isolate
Pure Isolate Whey Protein with Digestive Enzymes
97% Isolate Protein Source
ProHydrolase® Digestive Enzymes for 20% Better Amino Absorntion
High Biological Protein Derived by a Selective Ion-Exchange Process
Delicious MuscleTech Flavours

(0)
Write a review
Product
Q&A's
Reviews
Add To Cart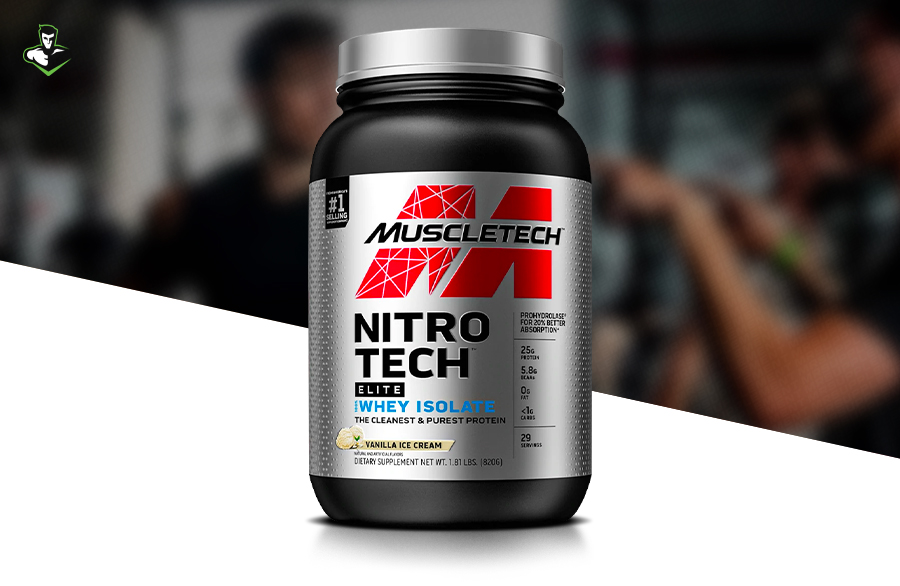 MuscleTech Nitro-Tech Elite Whey Isolate is the cleanest, purest protein available. Most isolate proteins on the market use a protein source that's only up to 90% pure – most are less. Only Nitro-Tech Elite Whey Isolate uses 97% isolate as the only protein source. This makes it the cleanest isolate available, to deliver the most protein with the least fat, sugar, carbs, calories and cholesterol possible.
You work hard to build the body you want, so make sure you fuel it with only the best. Nitro-Tech 100% Iso Whey is the purest protein formula available. The protein in Nitro-Tech 100% Iso Whey has been purified through a unique, selective ion-exchange process, resulting in a 97% level of purity, making it a premium, high biological value protein source.
Featuring Prohydrolase designed for better amino & BCAA absorption
Protein and amino acids, particularly BCAAs, are essential to muscle growth and recovery. That's why Nitro-Tech 100% Iso Whey features the digestive enzyme combination ProHydrolase®, which is designed to help quickly and efficiently break down protein into a bio-usable form. In a clinical study on protein digestion, subjects who consumed whey protein in combination with ProHydrolase® experienced an average of 20% better amino acid absorption vs. taking whey protein alone.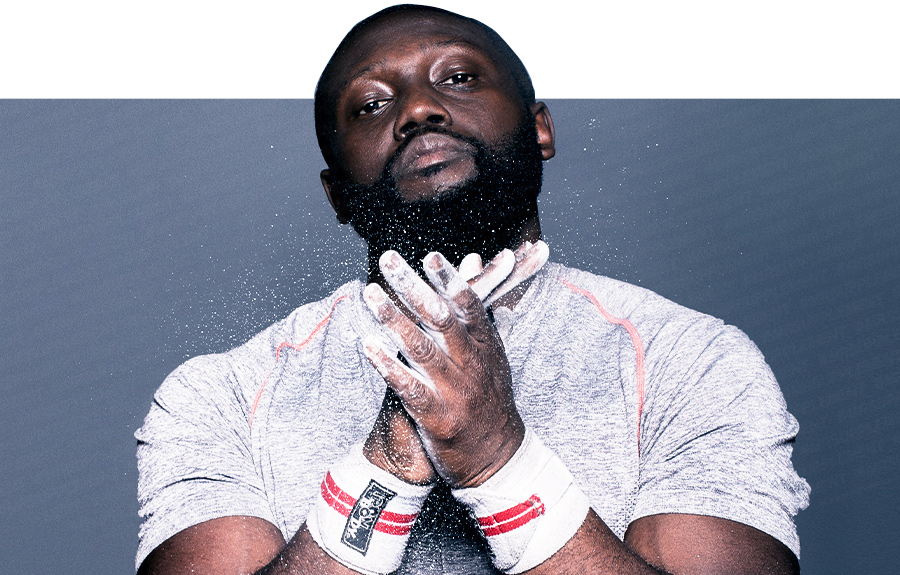 Q&A's
Ask a question about
MuscleTech Nitro Tech Elite Whey Isolate
Reviews


Based on reviews collected by
&
Write a review

Contact Us