Muscletech Hydroxycut Hardcore Elite Review
Muscletech have always been known for quality well researched supplements. And with athletes such as 2011 Mr Olympia, Phil Heath under their brand, there's no doubt that the stuff works. One of their most popular supplements is their signature weight loss supplement; the Hydroxycut Hardcore Pro Series. Recently, Muscletech have built on the strength of that supplement by creating a newer model; the Hydroxycut Hardcore Elite. Here we take a look at some of the key points of this latest supplement from Muscletech and see what gives it the edge.
What is Muscletech Hydroxycut Hardcore Elite?
Muscletech Hydroxycut Hardcore Elite is the newest weight loss thermogenic formulation from Muscletech and as with the original is promoted to help enhance energy and focus while helping to increase metabolism to promote strong weight loss results.
Muscletech Hydroxycut Hardcore Elite - First Impressions
Muscletech Hydroxycut Hardcore Elite is almost nothing like the original. Besides caffeine, all of the ingredients in the Hydroxycut Hardcore Elite are new. With less capsules to take and an extra 30% of active ingredients per serve, the new formulation seems to be onto something good. In this latest version, Muscletech have focused on 5 major ingredients:
Coleus Forskohlii
Green Coffee Extract
Cocoa Extract
L-Theanine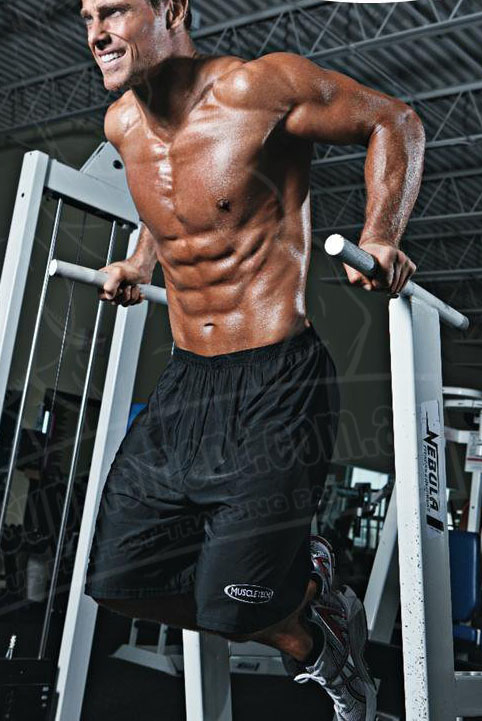 The use of caffeine is almost a given in any weight loss and/or energy supplement. Multiple studies have shown it to be a strong weight loss ingredient which can help to suppress appetite, increase thermogenesis (body heat related metabolism) and act as a mild diuretic. Furthermore it can help improve exercise performance, recovery and focus1,2,3. Each serving of Muscletech Hydroxycut Hardecore Elite offers 270mg of weight loss inducing and ergogenic caffeine, equivalent to about 2-3 cups of coffee.
The use of L-Theanine is a great addition. A non-protein amino acid found in tea, theanine has over the past couple of years become a sought after ingredient due to multiple studies showing health related benefits including4:
Increased relaxation
Improved learning ability
Improved mental alertness
Reduced anxiety
Improved reaction time
Promote weight loss
Improved immune system
The beneficial effects of L-Theanine start at doses of around 50mg or half a serve of the Muscletech Hydroxycut Hardcore Elite.
Muscletech Hydroxycut Hardcore Elite - Difference From the Competition
One of the most interesting ingredients which Muscletech have included is Green Coffee Extract, another novel ingredient which has garnered much interest the last couple of years. A recent review of human studies of Green Coffee Extract and weight loss revealed that consumption of the supplement resulted in an average 2.5kg of weight loss5. A more recent study found up to 8kg of weight loss and around 4.5% body fat percentage loss with higher doses of Green Coffee Extract without any changes to diet6. These figures make Green Coffee Extract, an ingredient not found in many other weight loss formulations a standout for Muscletech Hydroxycut Hardcore Elite.
Muscletech Hydroxycut Hardcore Elite - Highlights
The use of theobromine is an interesting addition. While there have been little studies on the use of theobromine as a weight loss ingredient, it is well known that theobromine can exert similar, albeit on a smaller scale to that of caffeine. As a stimulant, it can help improve focus and attention and studies have shown that it can result in a loss of appetite, a helpful effect for those wanting to lose weight.
The use of coleus forskolii is an excellent addition and unlike other weight loss supplements is at levels similar to those used in studies at 250mg/serve. Studies7 have been able to show significant changes in body fat mass as well as an increase in testosterone levels with forskolii consumption. So not only does Muscletech Hydroxycut Hardcore Elite help with weight loss, it can also improve your anabolic and muscle building potential.
Muscletech Hydroxycut Hardcore Elite - Negatives
The American version of the Muscletech Hydroxycut Hardcore Elite contains Yohimbine, an ingredient which is banned for use in Australian supplements. As such, it is hard to tell how Muscletech will attack this issue. However, best guesses are that they will replace Yohimbine with a similar weight loss inducing ingredient such as capsaicin.
Muscletech Hydroxycut Hardcore Elite - Flavour, Texture & Mixability
Muscletech Hydroxycut Hardcore Elite only comes in capsule form.
Muscletech Hydroxycut Hardcore Elite - Who It's For
Muscletech's latest weight loss product; Muscle Hydroxycut Hardcore Elite is quite a potent weight loss and fat loss supplement. With multiple human clinical studies backing each ingredient, there's no doubt that if you want fast and effective weight loss, then Hydroxycut Hardcore Elite is a must in your supplement arsenal.
_
1. Kreider RB et al. 'ISSN exercise & sport nutrition review: research & recommendations.' J Int Soc Sports Nutr. 2010; 7: 7.
2. Lovallo WR, Farag NH, Vincent AS, Thomas TL, Wilson MF (March 2006). "Cortisol responses to mental stress, exercise, and meals following caffeine intake in men and women". Pharmacol. Biochem. Behav.83 (3): 441–7.
3. McArdle, William (2010). Exercise Physiology. 7th edition. Baltimore, MD: Lippincott Williams and Wilkins. pp. 559
4. Vuong QV, Bowyer MC, Roach PD. 'L-Theanine: properties, synthesis and isolation from tea.' J Sci Food Agric. 2011 Aug 30;91(11):1931-9. doi: 10.1002/jsfa.4373. Epub 2011 Mar 29.
5. Onakpoya I, Terry R, Ernst E. 'The use of green coffee extract as a weight loss supplement: a systematic review and meta-analysis of randomised clinical trials.' Gastroenterol Res Pract. 2011;2011. pii: 382852. Epub 2010 Aug 31.
6. Vinson JA, Burnham BR, Nagendran MV. 'Randomized, double-blind, placebo-controlled, linear dose, crossover study to evaluate the efficacy and safety of a green coffee bean extract in overweight subjects.' Diabetes Metab Syndr Obes. 2012;5:21-7. Epub 2012 Jan 18.
7. Godard et al. 'Body Composition and Hormonal Adaptations Associated with Forskolin Consumption in Overweight and Obese Men.' Obesity Research (2005) 13, 1335–1343; doi: 10.1038/oby.2005.162