Muscle Recovery for Bodybuilders
The key to growing quality muscle mass involves several interrelated factors including your training regime, the amount of rest and recovery post-training as well as dietary interventions. As the amount of time you spend training is minimal compared with time spent in recovery, it makes sense that to maximise muscle gains, careful attention needs to be paid to this period of time. Dietary interventions especially can help to produce a suitable environment for greater muscle hypertrophy as has been demonstrated by a range of studies.
The Science of Muscle Recovery
Muscular adaptions from resistance training including increases in growth, strength and/or endurance occurs with sufficient recovery. During, and even after, resistance training the proteins in your muscles are being broken down and it is during recovery that the level of protein synthesis increases to compensate for this.1 Proteins are made up of amino acids which contain carbon, hydrogen as well as nitrogen as part of their molecular structure. This is the unique characteristic of protein. Nitrogen balance is the condition where the amount of nitrogen ingested from protein is equal to that eliminated as ammonia. A positive nitrogen balance is when there is a surplus of nitrogen in the body, allowing for increased protein synthesis and an anabolic environment to support muscle growth. A negative nitrogen balance, will result in cannibalisation of muscle tissue (a catabolic environment) to get nitrogen from amino acids in your muscles.
Muscle Grows at Rest
While the type, intensity and duration of your workouts will affect the level of muscle growth, the actual growth of the muscle occurs while you are resting and recovery. During this period, it is important to supply the body with the right nutrients to ensure that an anabolic environment is established to promote maximum gains. The level of protein synthesis depends on several factors including carbohydrate and protein intake, amino acid availability, timing of nutrient intake and the levels of different types of interacting hormones including testosterone, growth hormone, coritsol and insulin.1
Enhanced Muscle Recovery For Bodybuilders
Research shows that several dietary interventions have been able to help with protein synthesis and therefore greater muscular growth including:
Consumption of carbohydrates with protein
Types of Protein
Ingestion of certain vitamins from food or supplements
Supplement timing
Carbohydrates or Protein For Recovery?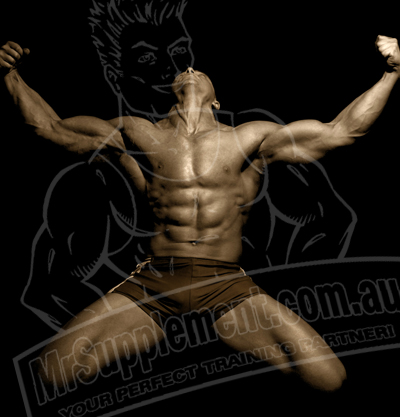 While it is well known that ingestion of protein has been able to promote muscle gains, current research has been focusing on the role of carbohydrates and its effect on muscle growth. Bird et al (2006)2 showed that carbohydrates or protein ingestion alone was able to reduce the level of cortisol in the body after a bout of resistance exercise. Cortisol is a hormone released in response to stress which has been shown to increase the level of protein breakdown in the body. The study was also able to show that ingestion of carbohydrates with protein was able to reduce levels of cortisol post-training even moresothan the ingestion of carbohydrates or protein stand alone. Furthermore by combining both carbohydrates and protein, muscle fibre growth, as measured by functional cross-sectional area, increased by 23% (Type I), 27% (Type IIa) and 20% (Type IIb), whereas supplementation with protein only was able to show 13%, 17% and 18% in comparison. Ingestion of carbohydrates with protein was also able to increase levels of insulin release. Insulin is a powerful anabolic hormone for the exercising individual. In the sedentary person, excess insulin can lead to increased fat stores, however for the exercising individual, excess insulin has been shown to increase transport of key amino acids in the muscle by up to 30% leading to an overall improvement in protein synthesis.2 Increases in insulin can also help to slow down muscle degradation. After a workout, the muscles in your body will be glycogen depleted. As protein synthesis requires energy. In a glycogen depleted state, the energy will come from fat stores as well as protein stores leading to further muscle protein degradation. This can slow the process of synthesis leading to slower gains. By consuming carbohydrates post-training and providing the body with the energy it needs to aid muscle recovery, the relative level of protein degradation is reduced as a result.
In summary, consume carbohydrates with protein for the most beneficial muscle recovery.
1 Essentials of Strength Training and Conditioning 3rd Ed. National Strength and Conditioning Association. Baechle TR & Earle RW. 2008 p. 100
2 Bird SP, Tarpenning KM, Marino FE. 'Independent and combined eff ects of liquid carbohydrate/essential amino acid ingestion on hormonal and muscular adaptations following resistance training in untrained men'. Eur J Appl Physiol. Mar 24 2006.