Most Underrated Supplements
We all know which supplements are the best and most popular, but what about those quiet achievers? Quite often, a supplement comes long quietly with little to no marketing, yet provides genuine benefits. This article till pay homage to a list of supplements that we feel is completely underrated here in Australia. These are the products that for some reason have not been marketed heavily, yet are worlds above most of their competitors.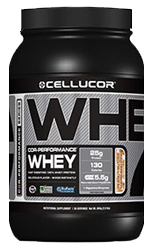 Most Underrated Protein Powder
For the non-Australians reading this list, you'd probably think I'm nuts to include this product. But fact of the matter is, Cellucor COR-Performance Whey is nowhere as big here in Australia, as it is in the USA. Perhaps it's because Australia is already home to some absolutely brilliant local products like Maxs Super Whey and Elemental Nutrition 100% Whey. Regardless, COR-Performance Whey is not only a high quality 100% whey protein powder with no fillers, but it tastes fantastic. If you wanted to give a different protein powder a try, you can always bet on the quality of COR-Performance Whey.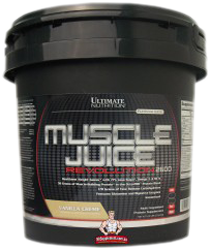 Most Underrated Mass Gainer
If you struggle to build mass, you most likely would have heard of Optimum Serious Mass and Mutant Mass. Not many though, are familiar with Ultimate Nutrition Muscle Juice Revolution. Much like the above two products, it is an ultra-high calorie and carbohydrate mass gainer designed specifically for hardgainers. Packing in over 1000 calories per serve, it uses a fantastic blend of proteins to support mass gain from multiple angles. Not only that, but it is an excellent value for money product which won't break your bank. Muscle Juice Revolution is so good, we had to pick it as one of our Best High Calorie Mass Gainers.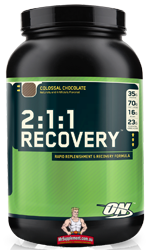 Most Underrated Post Workout Recovery Protein
This entire product category is underrated, not just the product in mind. Often people overlook the benefits a recovery protein can have for both recovery and muscle building and instead prefer a simpler whey protein blend. Optimum 2:1:1 Recovery is quite possible the best recovery protein powder on the market. Yet no-one knows about it or what it does. Quite simply, it is packed full of nutrients designed specifically to get you into the gym again as soon as possible. The formulation includes a very precise blend of quality carbohydrates and protein, as well as added BCAAs to maximise recovery and reduce muscle soreness. Out of protein powders, it is a product that can make the biggest difference in regards to recovery. For these reasons, it is one of our Best Supplements 2014.

Most Underrated Protein Bar
Protein bars are a convenient snack which can help you meet your macronutrient requirements. What sets the good bars aside from the average bars are their superior ingredients, balance of nutrients, and of course a good taste. This is the reason why Quest Bars are so popular. BNRG Power Crunch Crisp Bars tick all these boxes and are quite possibly one of the most delicious protein bars on the market. The key ingredient in Power Crunch Crisp is the world famous, extremely high tech, whey protein hydrolysate, the same that is found in BNRG Proto Whey. In addition the bars are tested and confirmed to be gluten free and contain no artificial sweeteners.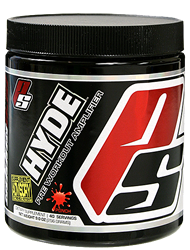 Most Underrated Pre Workout
There are so many pre workouts to choose from. With customer favourites like Cellucor C4 and MusclePharm Assault you would think that there is no shortage of top quality products. A less well known pre workout is ProSupp Mr Hyde. Unlike many competitors, it does not try to do everything at once, and focuses entirely on the energy side of things. Forget about pump, recovery, endurance, and all the rest of it. If you want endless energy that'll motivate, then Hyde is the one for you. Hyde may not be for everyone, but if you feel like pre workouts these days have gotten too tame, and you like the idea of having seven different stimulants coursing through your veins, then Hyde becomes a more than tempting option. Hyde is so strong, we had to pick it as one of our Strongest Pre Workouts 2014 list.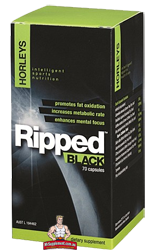 Most Underrated Fat Burner
Much like pre workouts, there is certainly a powerhouse list of fantastic fat burners like EHPLabs OxyShred and MuscleTech Hydroxycut Hardcore Elite. However, not many people are aware of the quiet achieving Horleys Ripped Black. This very well dosed capsulated fat burner may not use the latest in fat burning ingredients, but it does use some of the best researched. In essence, Ripped Black is as close as you can get these days to the once famous ECA stack that was found to be highly effective for fat loss. Despite this, it uses no banned or illegal ingredients, is not overly reliant on stimulants and is a good all-round fat burner. For this reason, it was on our Best Fat Burners 2014 list.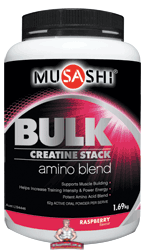 Most Underrated Creatine
When you think of powerful creatine formulations, products like MuscleTech Cell Tech come to mind. The blend of creatine together with a solid dose of carbs makes the formulation more effective for muscle and strength building compared to creatine alone. However, there's more than one company that makes a products like this, and Musashi manufacture a less than well-known product called the Bulk Creatine Stack. Like Cell Tech, it contains the right amount of creatine and carbs. However, it contains more BCAAs and taurine. In addition, it also contains glutamine and its secret weapon, HMB. With such a combination of ingredients, Musashi Bulk Creatine Stack is more than just a creatine. Combine it with a protein shake and you will have the perfect post workout stack. For this reason we had Bulk Creatine Stack on our Best Creatine 2014 list.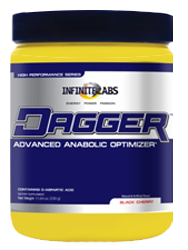 Most Underrated Testosterone Booster
Testosterone boosters are advanced supplements that are sometimes hit and miss. With popular and effective products like Beast Super Test and Elemental Nutrition Massive Muscle Fuel holding most of the market, it makes it hard to other entries to break in. One product worth mentioning is Infinite Labs Dagger. It contains a blend of modern and potent test boosting ingredients together with added bonuses like antioestrogen support, creatine, mood enhancers, and nootropics. As a package, Dagger is both unique and effective. We picked Dagger as one of the Best Supplements 2013, and for good reason.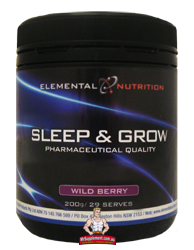 Most Underrated HGH Booster
Australians have a very strong heritage for manufacturing top quality hGH support supplements. You may be already familiar with Elemental's flagship product, HGH. But what you may not know is that this brand also has a sister growth hormone support product, called Sleep & Grow. This little known supplement is similar to Ronnie Coleman Resurrect PM and Dorian Yates GH Blast. However, it also includes some testosterone support over the sleep and hGH supporting ingredients. For many people Sleep & Grow contains just the right amount of phenibut, making it nice and strong, but not overly so.