Quick Summary Points
Meal replacement shakes are a healthy & convenient alternative for busy individuals
Meal replacement shakes can help with weight loss by helping you replace high calorie meals during the day
Meal replacement shakes are not your complete source of nutrition
Meal replacement shakes are portion controlled so there is less chance of you from over eating
Be mindful when choosing meal replacements as the macronutrient composition can vary greatly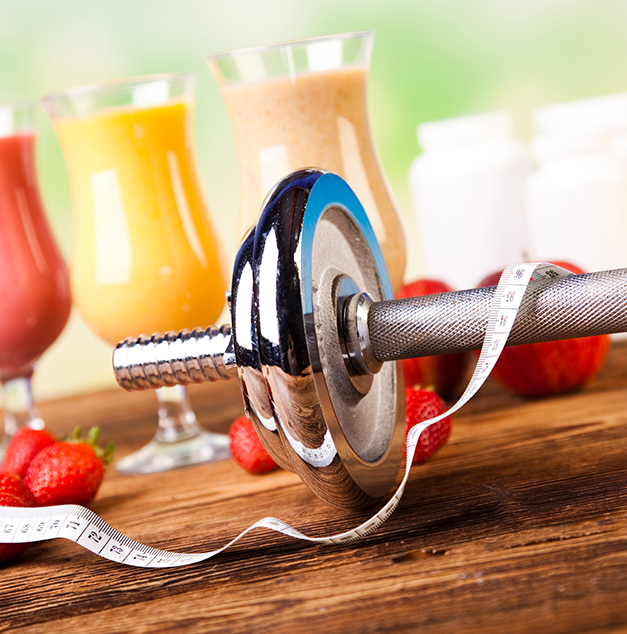 Given that most of us live a busy life and are constantly surrounded by a fast-paced environment, we are all looking for convenient and easy solutions to help us lose weight and stay healthy. Of course this lies in our nutrition, diet, and exercise; but have you ever considered taking a meal replacement shake? While meal replacements are popular options to help with weight loss, their ingredients and nutrient compositions can vary quite substantially between the ratio of macronutrients (protein, carbs and fat).
Many of us find it challenging to resist the temptation of snacks so why not go for a meal replacement shake instead of choosing the unhealthy option of processed foods. Processed foods often have high amounts of sugar and artificial ingredients with very small amounts of beneficial nutrients. More so, certain processed foods can often lead to overeating.
In this article, we will breakdown the pros & cons of meal replacement shakes, weight loss and provide some useful tips on what to look out for in a meal replacement shake so be sure to read on for pointers. With so many people in Australia interested in improving their overall health, there is a need for ways to help validate the way you choose to approach different weight loss styles and the foods you eat.
Meal Replacement Shake Pros
Convenience - meal replacement shakes can be a convenient option & a healthy alternative for busy individuals
Complete Nutrition - meal replacement shakes are designed to provide all the nutrients (vitamins & minerals) that you may not be getting fully from your diet
Portion Controlled - meal replacement shakes are portion controlled so that you have less of a chance to over eat
Weight Loss - meal replacements can act as a weight loss aid as they often contain lower calories.
Meal Replacement Shake Cons
May contain unhealthy ingredients in the shake including added sugars, corn syrup, artificial flavours/colours, partially hydrogenated oils and preservatives.
The meal replacement shake is not a 'complete' source of nutrition which may lead to deficiencies in vitamins and minerals
What are Meal Replacement Shakes Made of?
Generally, meal replacement shakes are made using skim milk powder that is high in protein and fibre to keep you satiated. It is normally low in fat with the energy content of approximately 800-900kJ per serve.
Choosing Your Meal Replacement Shake
What you want to be looking out for when choosing your meal replacement shake are the ingredients behind the product.
The key components to look out for in your meal replacement shake goes as follows:
Protein – minimum of 15g per serving
Fiber – minimum of 3g per serving
Sugar – less than 10g per serving
No corn syrups or hydrogenated oils
No saturated fats or trans fats
Calories – approximately 250-300 calories (note: this can vary depending on whether you choose to use it as a snack or as a whole meal replacement)
Whey protein - can be found in many meal replacement shakes and is a great addition as whey protein can keep you feeling fuller for longer.
A tip to consider for those who like to make their own meal replacement shake is including extra fiber like psyllium or gluconomannan for further weight loss by helping you fill up on fewer calories in order to control your calorie intake to lose weight.
Are Meal Replacement Shakes Safe?
Meal replacements are not designed to be used for the long run they are there mainly for the convenience or for weight loss. Studies have shown that meal replacement shakes are deemed safe and can be more effective during long-term use when compared with other food based weight loss diets.
Our Recommendations
Meal Replacement Shakes & Weightloss Verdict
Although most of us know that consuming whole foods and nutrient rich foods are the best forms of nutrition and is a great fit for our balance and diet, it is not always easy to fit into our busy schedules. With these tips you should be able to identify how to pick the right shake for you. It is also important to realise that not all meal replacements are not equally balanced so it is essential to realise what suits you the best before adding meal replacements into your diet and weight loss journey. Generally meal replacements are safe to consume and are considered effective when used correctly.