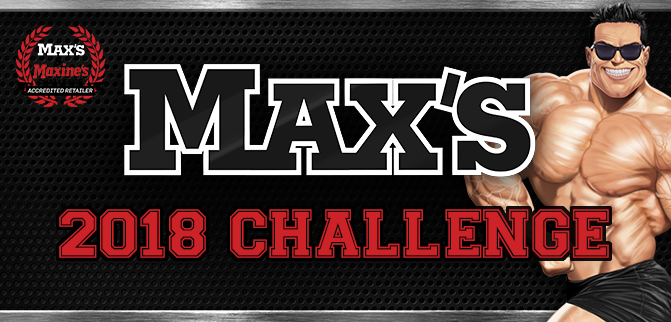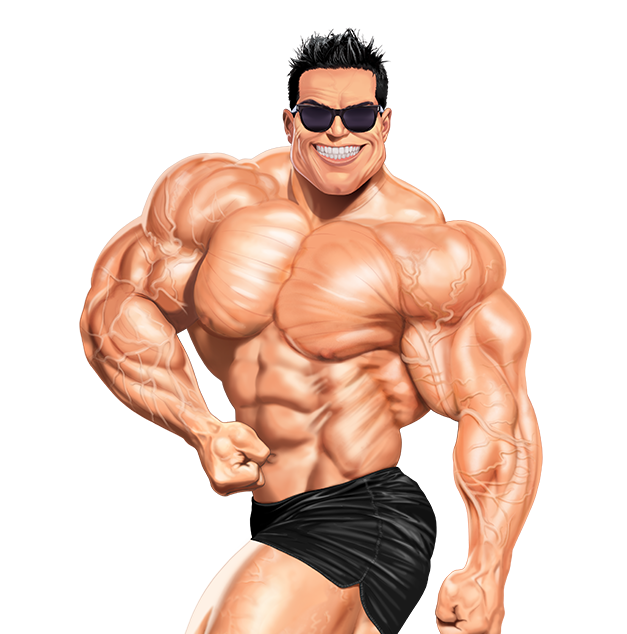 The Max's Challenge is one of the most famous and popular 12-week transformation challenges in Australia. So, it's no surprise to see it back again stronger than ever in 2018. With more support, bigger and better prizes and a ton of new features planned, the 2018 Max's Challenge will be the biggest ever and will no doubt attract a ton of new and returning participants. To get a head start, we've got all the information you need to plan your calendar around so you can get the absolute best results. Let's take a look at some of these crucial details.
Maxs Challenge 2018 – Where to Register
To sign up for the Max's Challenge, simply head on over to the official Max's Challenge Website.
If you're after more details or want to register for the Maxine's Challenge, you can read the Maxine's Challenge article and visit the Maxine's Challenge website.
Maxs Challenge 2018 – Registration Dates
2018 marks the fourth year that the Max's Challenge will be run three times throughout the year. The first Challenge will start in January 2018 and run through till April. The second Challenge will begin sometime in May 2018 and finish up by August. Final Challenge will begin sometime in September and finish up by December.
Between now and when it starts, you'll receive further details about the challenge and some motivating emails to get you excited and ready for the 12 weeks.
For those looking to register and join for the Maxs Challenge in January 2018, here are the key dates for the challenge. 
Maxs Challenge Key Dates for January 2018 
Registration Opens – Monday January 15
Registration Closes –  Sunday May 6
Challenge Starts – Monday January 22
Challenge Finishes – Sunday 15 April
Top 50 Announced – Wednesday 25 April
Top 10 Announced – Thursday 26 April
Top 3 Announced – Friday 27 April 
Maxs Challenge Key Dates for May 2018
Registration Opens – Monday 16 April
Challenge Starts –  Monday May 14
Challenge Finishes – Sunday 5 August 
Maxs Challenge Key Dates for September 2018
Registration Opens – Monday 6 August
Challenge Starts – Monday 3 September
Challenge Finishes – Sunday December 2
Maxs Challenge 2018 – News & Facts
Similar to previous years challenges, the challenge will commence with a recommended 'Before' image being taken and uploaded. This is ideal as it provides a visual account of how you will progress over the next 12 weeks. Participants will then be prompted to take some initial fitness measurements via a small fitness test. Again, the results will set a baseline fitness level, which you can compare with at the end of the challenge. Remember that the Max's Challenge is not a weight loss contest nor is it a bodybuilding contest, rather it is about who makes the biggest physical transformation. During the check in points in week 4 and 8, participants will be required to submit more progress pics and have the opportunity to re-test themselves with their previous fitness test.
Unlike 2017, there will no longer be a FREE basic plan. Instead there will be two paid versions of the Challenge – the Access Plan and the Platinum Plan. More details on the plans are available below.
During the Challenge, participants can choose between 4 types of programs depending on their training level and their goals. These include Mass Beginners, Mass Advanced, Lean Beginners and Lean Advanced. These programs will differ in terms of their training and workout plan as well as the suggested sample diet and nutrition plans. You can switch during the Challenge, but it's probably best to focus on one aspect and maintain it for the entire 12 weeks. During the Max's Challenge 2018, all participants will have access to the forums and social hub with which they can keep up to date with the progress of the Challenge and connect with other participants. At the conclusion of the 12 weeks, 'After' shots will be taken before public voting begins to find the top 50 finalists. They will then be reduced to 10 finalists after careful deliberation by the judges before final placings are decided before the Gala night.
The entire competition will be conducted in accordance with anti-doping policies of the World Anti-Doping Agency (WADA) and individual participants have the opportunity to sign up with a public or private profile. In order to be eligible for the prizes, you will need to have a public profile. Participants also have the opportunity to join groups as a way to assist each other during training.   
Max's Challenge 2018 – Access Plan
As mentioned, Max's Challenge 2018 will be split into two paid options, the cheapest of which is the Access Plan. This provides you with:
Support – Via the Challenge forum and the social hub where you can connect with other challengers
Training – A range of training videos, guides and fitness programs updated every 4 weeks
Nutrition – Guidelines, tips and recipes on all things nutrition related. You'll also be provided with sample meal plans, updated every 4 weeks as well as a comprehensive shopping list.
Supplements – A guide to all the supplements you can use to boost your results
Mindset and Motivation – Podcasts and inspirational messages from expert Coaches on the forums, social hub and emails.
Max's Challenge 2018 – Platinum Plan
For those wanting more, Max's Challenge 2018 also offers the Platinum Plan, which provides everything you get from the Access Plan along with:
Online Personal Training – An initial assessment by a Coach, weekly on-line check in questionnaires to keep you on track, personalised training and advice and a post Challenge assessment to help you after it's over.
Supplements Starter Pack – Max's Slow Release Protein, Max's Protein (depending on your goals), Max's Lab Series BetaPump Black Pre Workout, Max's Merchandise and Max's Samples (Valued at $250 RRP)
There are a limited number of Platinum Plans available, so first in, best dressed.
Max's Challenge 2018 - Costs
How much does the Max's Challenge 2018 actually cost? Well, this really depends on how you choose to tackle the challenge. The initial costs will depend on whether you join via the Access Plan or the Platinum Plan, with the cost breakdown below:
Access Plan - $109
Platinum Plan - $489
Both plans will ensure that you're eligible to win the prizes at the end of the Challenge, provided your profile is made public. Beyond the initial costs, you may find that the Challenge will require additional costs related to altering your diet, nutrition, supplementation routine and training. At the lower end of the spectrum, you're looking at about an extra $2-$5 per day to make these changes. So for the rough price of a coffee, you'll be helping yourself get fitter and become healthier; pretty decent returns if you ask me.
Max's Challenge 2018 - Prizes
2017 will be another big year when it comes to the potential prizes you're able to win from the competition. Again, there will be a massive prize pool and a huge range of prizes including:
5 star Luxury Australian holiday for 2 people
VISA Gift Card vouchers
Product giveaways
4 month MAX'S/Maxine's Sponsorship
Invitation to the end of year Gala Presentation
Opportunity to be featured on Challenge TV
All participants this year will be eligible to win these prizes, providing they have a public profile. Each Challenger will also receive a completion certificate at the end of the 12 weeks.
Max's Challenge 2018
If you haven't done the Max's Challenge before, why not take the leap in 2017 and get yourself fitter and healthier than ever? It won't be easy, but Max's provides plenty of assistance and all the support you need to tackle the challenge and conquer it. If you have done the Max's Challenge before, 2018 is the perfect chance to try it out again, this time with a more ambitious goal to really challenge yourself (excuse the pun). No matter what your experience with Max's Challenge is, let 2018 be the year of positive change where you break plenty of personal records and achieve the body you've always wanted.