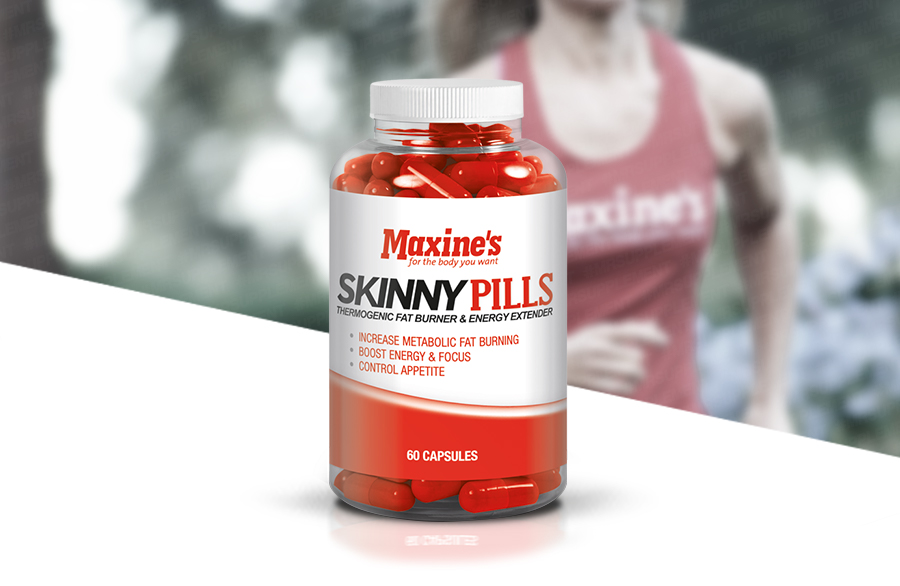 Maxines Skinny Pills are potent thermogenic capsules designed for the female trainer looking to maximise their fat loss potential. Women naturally have a harder time losing weight and fat. This is because female bodies are hard wired to store fat more easily to help support the processes involved in having and raising a child. The new Skinny Pills were created to turn this process around and help you achieve your ideal body weight. The formulation collects together a range of high quality ingredients to help support three key functions:
Increasing fat metabolism
Boosting energy levels and focus
Controlling and suppressing appetite
Good performance in these three key areas is what separates those who are successful with their fat loss journey and those who are not. Don't let your body dictate what you can or cannot achieve, take charge of your own weight loss with the new and powerful Maxine's Skinny Pills.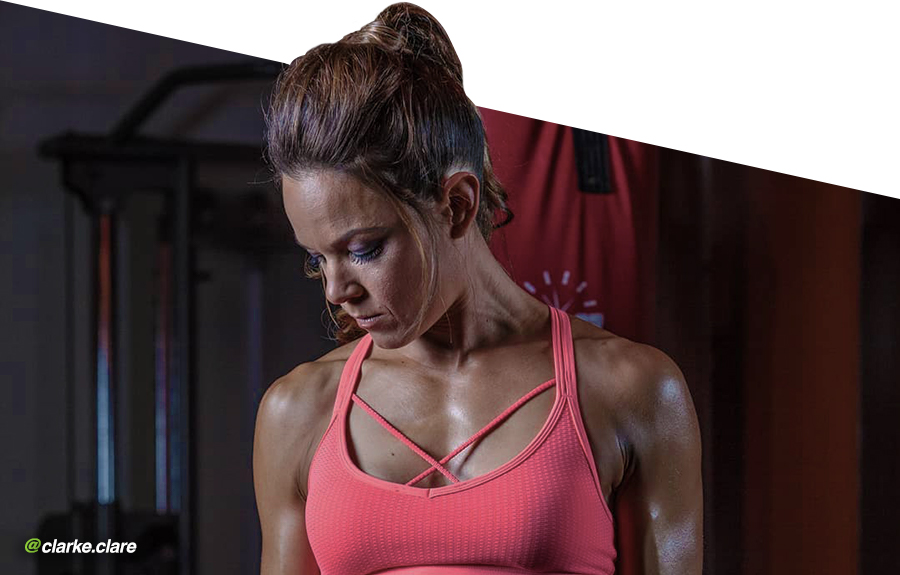 Product Highlights
Long lasting crash-free energy to assist workouts and a busy lifestyle
Activate fat burning hormones to help you get leaner faster
Appetite control to help keep your diet on track
Increase Focus & Clarity

More Information
Maxine's Skinny Pills are a super convenient fat loss supplement that has included some of the best ingredients for weight loss around. Although it could be better dosed, it still offers a strong boost to general metabolism, thermogenesis, focus and energy levels. For best effects, it's recommend to use the Skinny Pills with a good protein powder such as Maxine's Burn Protein and a weight loss recovery product such as Maxine's Recover. If you're ready to get serious with fat loss, then Maxine's Skinny Pills are right up your alley.
Maxines Skinny Pills
Serving Size
Servings Per Container
Nutritional Info
Per Serve (912mg)
Fat Incineration Complex
L-Carnitine 85mg, White Willow Bark Extract (25% Salicin, Salix alba) 50mg, Cayenne Pepper Powder (Fruit, Capsicum annuum) 30mg, Dandelion Root PE 4:1 (Taraxacum officinale) 20mg, Raspberry Ketones (Rubus idaeus) 15mg.
Energy Amplifying Complex
Caffeine Anhydrous 200mg, Niacin 20mg, Tyramine 15mg, Kelp Powder (Whole Plant, Ascophyllum nodosum) 10mg
Focus & Intensity Complex
Acetyl L-Carnitine 100mg, N-Acetyl L-Tyrosine 75mg, Beta Phenylethylamine 50mg
Other Ingredients
Magnesium Stearate, Di-Calcium Phosphate, Gelatin.
Allergen Warning
Manufactured on equipment which processes products containing Milk, Soy, Egg and Wheat.
Maxines Skinny Pills Directions
Take 1 capsule per day with meals. Do not consume on an empty stomach. Do not consume within 4-6 hours of bedtime as it may cause a restless nights sleep.
General Product Warning
Users should seek medical advice prior to beginning any supplementation program. This especially applies to individuals taking prescription medication or those with pre-existing medical conditions. Always read the label prior to consuming any supplement, always follow the manufacturer's directions & never exceed the recommended dose. In the event of experiencing any unwanted effects discontinue use immediately & seek medical advice if symptoms persist. Keep out of reach of children.
Copyright
Copyright MrSupplement.com.au Pty Ltd 2010-2018. This website, and the images, text and tables on it are subject to copyright under the Australian Copyright Act 1968 (Cth), as well as under the copyright law of other countries by virtue of worldwide treaties, belonging to MrSupplement.com.au Pty Limited and to its suppliers & or product manufacturers.
Maxines Skinny Pills Information
Ask a question about
Maxines Skinny Pills
Can I do no exercise but have a healthy diet with these pills and still lose weight ?
One can never understate the importance of a healthy diet in any weight loss regime. The impact a given diet will have on a person's weight loss goals inevitably varies from one person to another and is affected by the type of diet. Studies have shown that weight loss is still possible using diet (and supplements) alone without any exercise interventions. However, standard medical advice is still for the average person to make every attempt to engage in regular physical activity because of it's proven benefits for well being (aside from weight loss). So it is possible you will still lose weight, but we are compelled to recommend you try incorporate some regular exercise as well.
Do you take the pill before or after you eat?
You take the pills after your meal.
Thank you for my order. Just wondering if there are at side effects I should be worried about before I start please
There should be no negative side effects from these pills, however if you are overly sensitive to caffeine you may feel some minor effects like dizziness. For pregnant or breastfeeding women, they should avoid taking this supplement.
Should I take skinny pills and Maxine burn shakes together for best weight loss
Yes you can take it for maximum results.
How Maxines pills works.and how much ican loss.and what sould I eat
Maxines Skinny Pills contains fat loss ingredients to help control and suppress appetite. Results can vary which comes down to the individual's diet and exercise routine. So I cannot say for sure how much weight you will lose.
If I have oxyshred first thing in the morning, can I take skinny pills with lunch?
Yes you can take Oxyshred in the morning and the Skinny pills together with lunch.