https://www.mrsupplement.com.au/macro-mike-protein-muffin-baking-mix?variation=14821
Macro Mike Protein Muffin Baking Mix (250g / 6 Serves Blueberry White Choc Chip)
Macro Mike
Supplements > Protein Powders > Bars & Snacks
https://cdn.mrsupplement.com.au/resources/imgs/products/macro-mike-protein-muffin-baking-mix.1627275178581.png
http://schema.org/NewCondition
http://schema.org/OutOfStock
AUD
https://www.mrsupplement.com.au/macro-mike-protein-muffin-baking-mix?variation=14821
19.95
AUD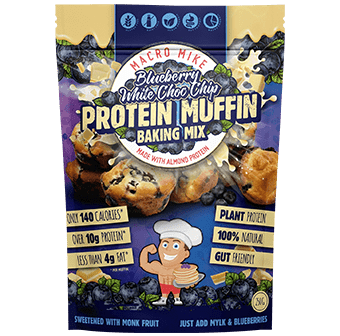 Protein Muffin Baking Mix
Vegan-Friendly Protein Muffin
Gluten Free
Sweet & Moist
Vegan Friendly
Macro Friendly

(0)
Write a review
Product
Q&A's
Reviews
Add To Cart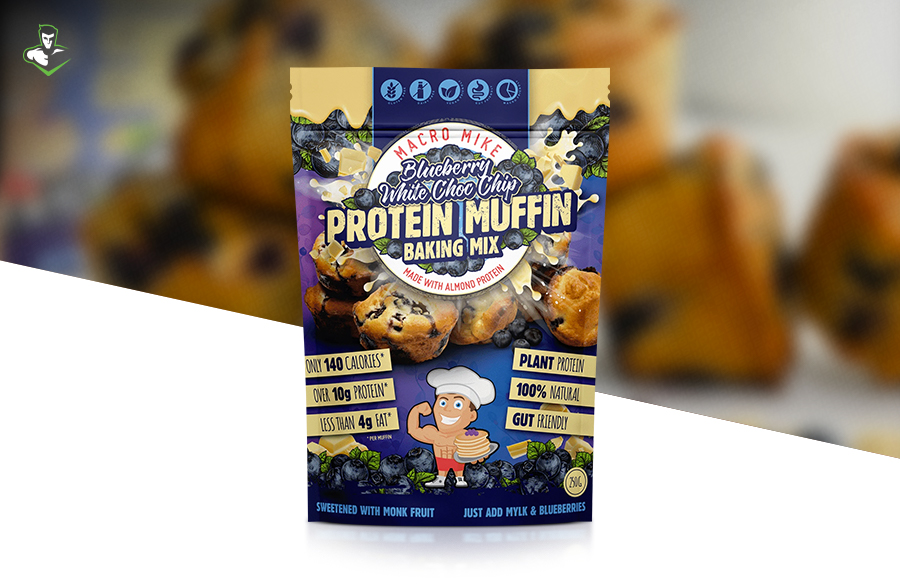 The easiest and most delicious macro-friendly blueberry muffins.
These perfectly sweet and moist muffins are loaded with fresh juicy blueberries and delicious white chocolate chunks for the ultimate healthy snack at any time of the day. The delicious blend is made with our revolutionary almond protein, is naturally sweetened with monk fruit and has over 10g protein and only 140 calories per muffin. It is 100% natural, gluten-free, vegan, gut-friendly and as always, macro-friendly too.
Just add plant milk and blueberries, bake and enjoy them fresh out the oven, store in the fridge for snacks throughout the week or even freeze to reheat at a later stage. Your snacks just got that much easier, healthier and delicious! Makes 6 muffins.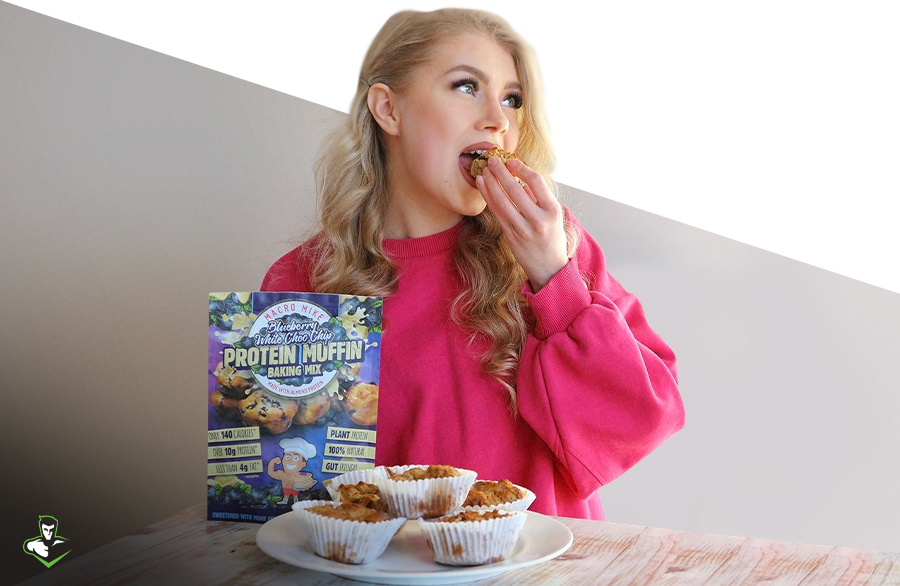 Q&A's
Ask a question about
Macro Mike Protein Muffin Baking Mix
Reviews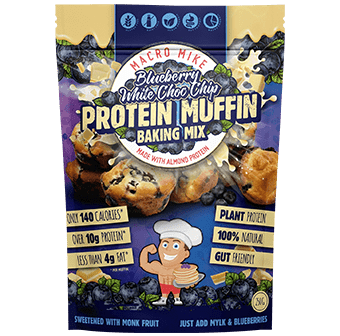 Based on reviews collected by
&
Write a review

Contact Us