https://www.mrsupplement.com.au/macro-mike-almond-protein-pancake-mix?variation=13565
Macro Mike Almond Protein Pancake Mix (300g / 5 Serves Almond)
Macro Mike
Supplements > Protein Powders > Bars & Snacks
https://cdn.mrsupplement.com.au/resources/imgs/products/macro-mike-almond-protein-pancake-mix.1632281403821.png
http://schema.org/NewCondition
http://schema.org/OutOfStock
AUD
https://www.mrsupplement.com.au/macro-mike-almond-protein-pancake-mix?variation=13565
19.95
AUD
https://www.mrsupplement.com.au/macro-mike-almond-protein-pancake-mix?variation=14820
Macro Mike Almond Protein Pancake Mix (300g / 5 Serves Choc Chip)
Macro Mike
Supplements > Protein Powders > Bars & Snacks
https://cdn.mrsupplement.com.au/resources/imgs/products/macro-mike-almond-protein-pancake-mix.1632281403821.png
http://schema.org/NewCondition
http://schema.org/OutOfStock
AUD
https://www.mrsupplement.com.au/macro-mike-almond-protein-pancake-mix?variation=14820
19.95
AUD
Product
Q&A's
Reviews
Add To Cart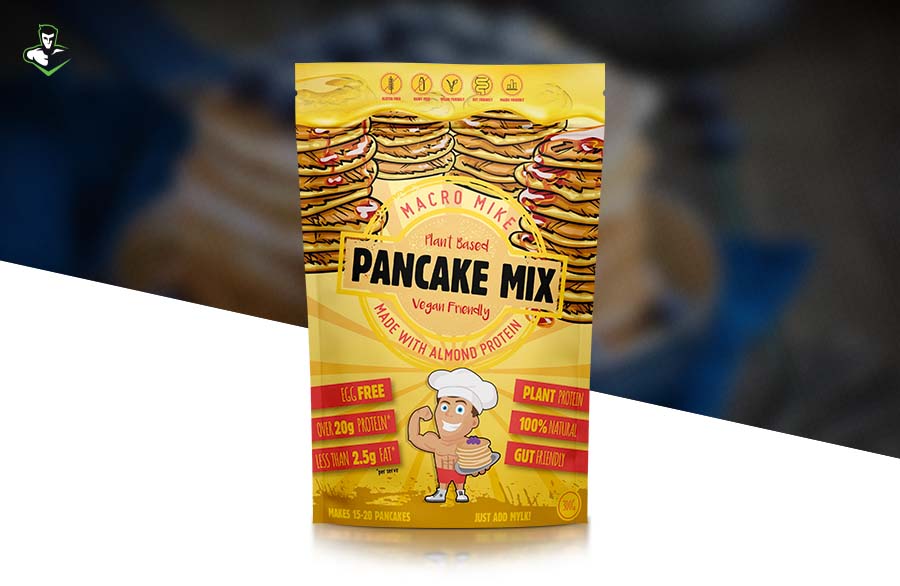 Made on Macro Mike's revolutionary new almond protein base, they're the easiest, most delicious pancakes around. 100% gluten free, vegan, natural and as always, macro friendly too.
Simply mix with water, fry in some coconut oil and you've got a dreamy pancake stack ready to devour. Drizzle with our legendary PB+ sauce to take them to the next level! Mix. Fry. Flip. Stack. Devour.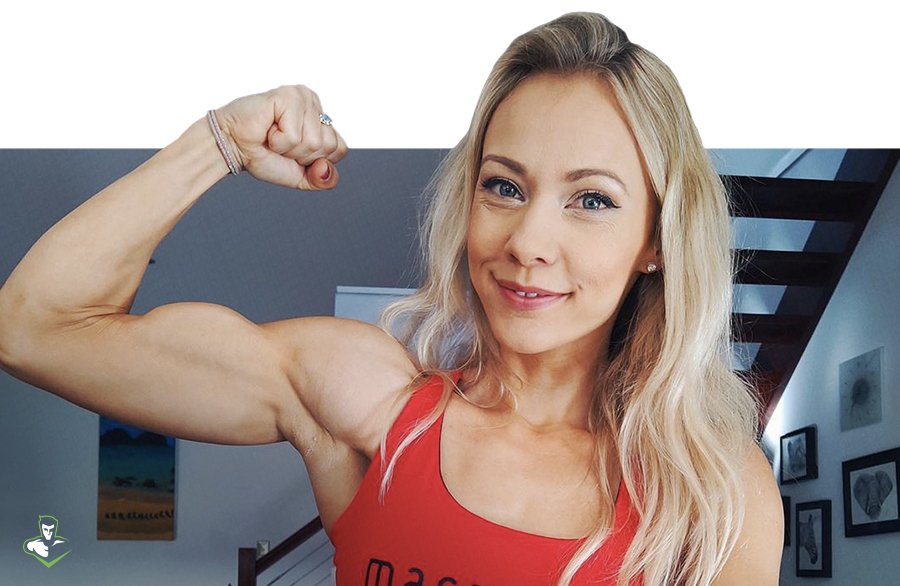 Q&A's
Ask a question about
Macro Mike Almond Protein Pancake Mix
How many pancakes can I make with one package of almond protein pancake mix?




The number of pancakes you can make from one package depends on the size of the pancakes you prefer. Typically, one package yields several pancakes, making it great for sharing or meal prepping.

Are these pancakes suitable for meal prep or making in advance?




Yes, you can prepare the pancake batter in advance and refrigerate it for convenience. When you're ready to enjoy pancakes, simply pour the batter onto the griddle and cook.

Are there any recommended serving suggestions or creative toppings for these pancakes?




While our almond protein pancakes are delightful on their own, you can get creative with toppings. Consider adding fresh fruits, nuts, or a drizzle of your favorite syrup to make them even more satisfying.

What is the PB+ sauce, and how does it enhance the pancake experience?




Our legendary PB+ sauce is a delectable addition that can take your almond protein pancakes to the next level. It's a peanut butter-based sauce designed to add flavor and indulgence to your pancakes.

What ingredients are used in these pancakes?




Our pancakes are made with quality ingredients that align with our commitment to being gluten-free, vegan, natural, and macro-friendly. The almond protein base ensures they're both nutritious and delicious.

How easy is it to prepare these pancakes?




Preparing our pancakes is a breeze. Simply mix the pancake mix with water, then fry them in coconut oil. In no time, you'll have a mouthwatering pancake stack ready to enjoy.

What makes Macro Mike's almond protein pancakes unique?




Our almond protein pancakes are crafted with Macro Mike's revolutionary almond protein base, making them a delicious and convenient option. They are also 100% gluten-free, vegan, natural, and macro-friendly.
Reviews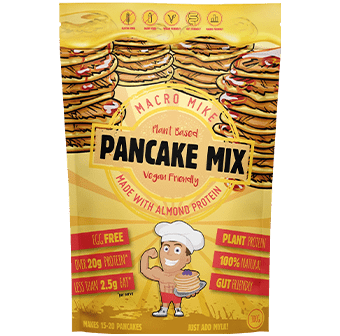 Based on reviews collected by
&
Write a review

Contact Us