Lipo-6 Unlimited Review
Lipo-6 Unlimited is the latest big name fat loss supplement to be released by Nutrex. The product name itself lends itself to big claims and as soon as you read Nutrex's marketing material, it's evident that their intention is to market the product directly in line with its bold name. For example, Lipo-6 Unlimited is marketed to provide the user with unlimited fat burning, appetite control, energy and focus. Quite a list really! While it's fair to say that most sensible users won't necessarily take these claims on face value, Nutrex' marketing is no doubt intended to sway individuals more susceptible to such forms of marketing.
Lipo-6 Unlimited Ingredients
While anyone can talk a product up any which way they like, what it really boils down to is what's in the bottle. As we've come to expect from Nutrex, the ingredients in Lipo-6 Unlimited are in the form of a 'proprietary blend'. In the case of Lipo-6 Unlimited, this blend equates to a total of 774.5mg active ingredients for every 2 liquid capsules, which is the standard serving size.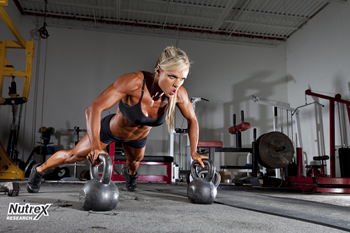 Lipo-6 Unlimited Australian Version
In keeping with their existing products, Lipo-6 Unlimited contains a number of ingredients (i.e. caffeine anhydrous, n-acetyl-l-tyrosine, citrus aurantium) already featured in their other fat burners such as Lipo-6 and Hemo Rage. Ingredients unique to Lipo-6 Unlimited include mucuna pruriens (40% l-dopa), paullinia cupana (22% caffeine) and dendrobium nobile (5% alkaloids). At the time of writing, these ingredients are the ones that feature in the US version of Lipo-6 Unlimited. Before it is able to be sold in Australia, Lipo-6 Unlimited will need to have its formula revised to comply with Australian standards. So it's hard to say which of the existing ingredients in Lipo-6 Unlimited will be cut and what ones will be added.
Lipo-6 Unlimited Target Market
With Lipo-6 being such a major success for Nutrex, there's no doubt that the release of Lipo-6 Unlimited is an attempt to further leverage the success of the 'Lipo-6' brand. With its name and ingredients, the 'Unlimited' version of Lipo-6 is no doubt targeted at the more hardcore trainer and/or those who have used Lipo-6 successfully and may be eager to try another incarnation of the product. Nonetheless, it reasonable to assume Lipo-6 Unlimited will be a highly anticipated product that will be received warmly once it hits shelfs in Australia.