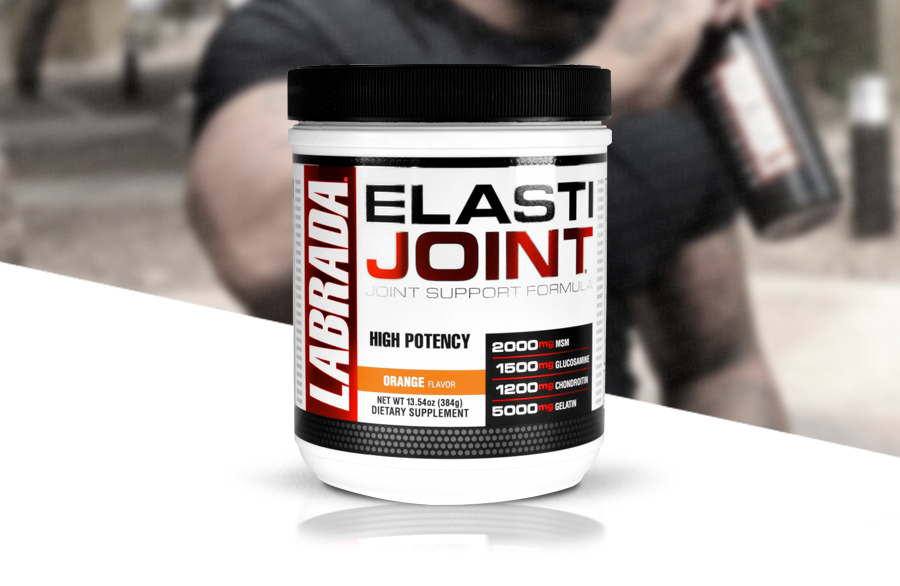 Labrada Nutrition ElastiJoint Joint Support Formula is designed for active people who have joint stress, experience joint stiffness due to the natural aging process, or for people who want to do all they can to maintain flexibility. Using Labrada ElastiJoint can help maintain healthy joints and helps feed connective tissue. Instead of a handful of pills, try just one small serving mixed easily with water or your favorite beverage.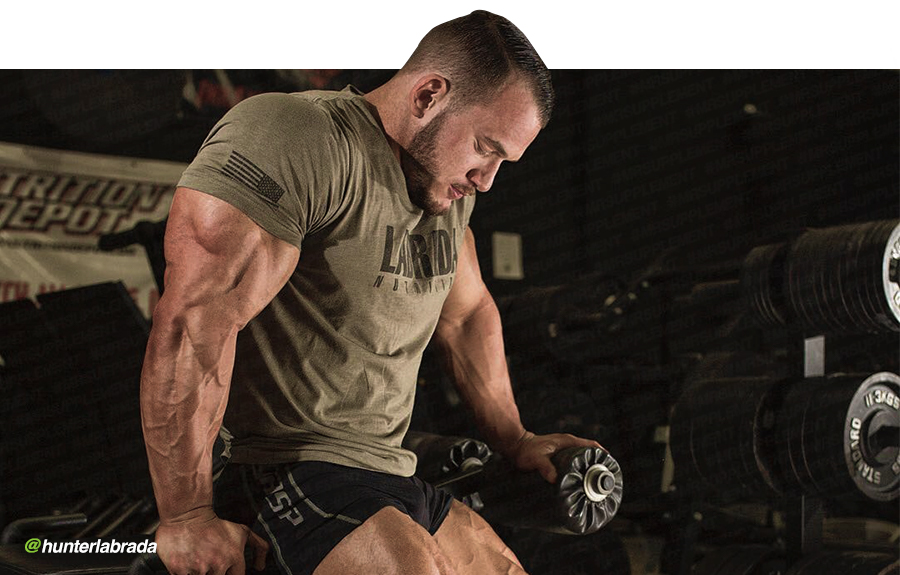 All you Need in One Daily Dose
Helps Maintain Healthy Joints, Helps Feed Connective Tissues
Contains: 5000mg Collagen, 2000mg MSM, 1500mg Glucosamine, 1200mg Chondrotin
A Month's Supply per Bottle!

Labrada's ElastiJoint is the Key to Less Joint Pain When You Train!
With the popular fitness media promoting the importance of nutrition for your muscles, it may come as a surprise to you that your joints may be holding you back from attaining a bigger, more muscular physique!
If you are a weight-training athlete, the strength of your joints can become the limiting factor in your ability to use the heavier training poundages necessary to stimulate bigger, stronger muscles. If your joints aren't up to handling heavier weights, you're going to pay with diminished muscle gains and injuries. In short, you aren't going to make the kind of progress you desire. Worse yet, your progress may be brought to a screeching halt with an injury.
Why do joint injuries occur?
Sometimes your joints can become overly stressed by heavy repetitive activity. At other times, muscles can become stronger than the joints they are attached to. In both situations, joint aches and injuries can occur. And nothing will sideline you faster than an injured joint. But there's good news.
Like muscles, joints can be nourished and strengthened nutritionally. Whether you want to improve joint strength, are suffering from aching joints, or are rehabilitating an injured joint, you need to know about my amazing new joint support formula. I call it ElastiJoint®, and it works!
Feeding Your Joints
When athletes want to build muscle, they train intensely, rest, and consume lots of protein. Protein is valuable because it contains the building blocks of muscle—amino acids. A steady stream of amino acids provides your muscles with the support they need to recover from workouts and grow. And as muscles grow, they need increasing amounts of protein.
But how do you make your joints stronger?
By using an approach similar to that of building muscle…train intensely, resting, and consuming the nutrients your joints need to maximize strength and recovery. The first two are easy, but consuming the key nutrients your joints need in the right amounts is not. The reason is that the best sources of "joint nutrients" are foods that are less than appetizing… like ground-up crustaceans and chicken cartilage!