https://www.mrsupplement.com.au/isatori-morph-x5?variation=14700
Isatori Morph-x5 (426g / 20 Serves Cherry Frost)
Isatori
Supplements > Pre Workout > Pre Workout
https://cdn.mrsupplement.com.au/resources/imgs/products/isatori-morph-x5.1622771141516.png
http://schema.org/NewCondition
http://schema.org/OutOfStock
AUD
https://www.mrsupplement.com.au/isatori-morph-x5?variation=14700
79.95
AUD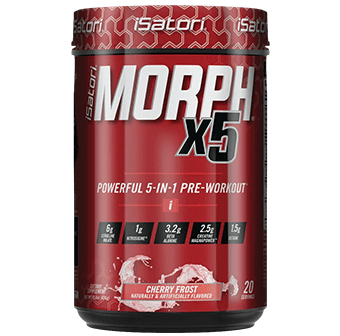 Morph-X5
5 in 1 High Stim Pre Workout
350mg of Caffeine Per Serve
Energy & Focus
Muscle Pump & Growth
Strength & Endurance

(1)
Write a review
Product
Q&A's
Reviews
Add To Cart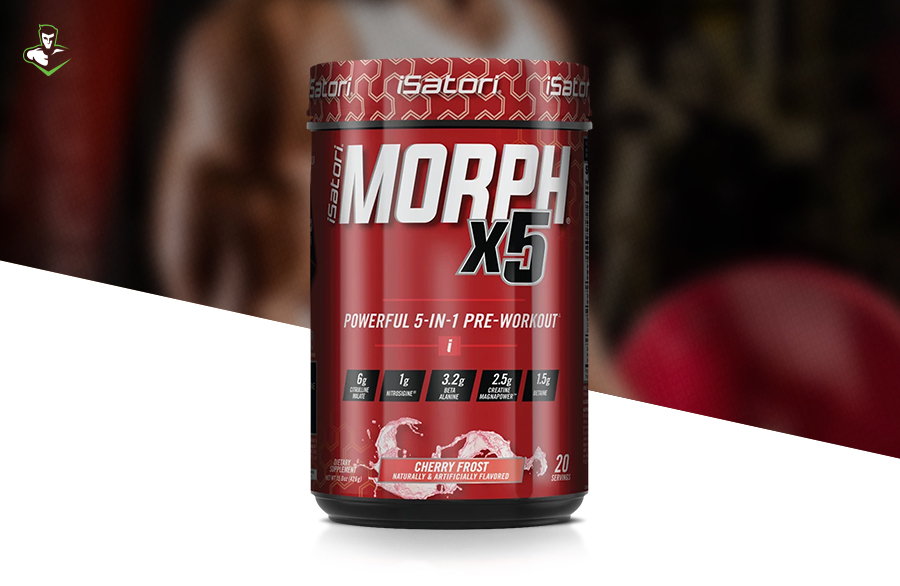 Morph x5 is a more powerful pre-workout formula that's geared to harness the intensity of a loaded and fully equipped pre-workout! It delivers a synergistic blend of the critical elements necessary to help optimize and accelerate your muscular performance.
Morph x5 is the next generation of cutting-edge pre-workout supplementation that can help maximize your active lifestyle and catapult your results to the next level.
Its true 1-scoop formula provides everything you need for the ultimate workout experience! Shatter your personal records and optimize your results with a pre-workout that is specialized to help stimulate intense pumps and power you through the most extreme workouts! Quite simply, there is no other pre-workout on the market today that hits like Morph!
With 20 power-packed servings per container, each serving of Morph contains the clinically studied and key truth-in-labelled ingredients necessary for a truly unrivalled muscle-transforming experience!
Q&A's
Ask a question about
Isatori Morph-x5
Reviews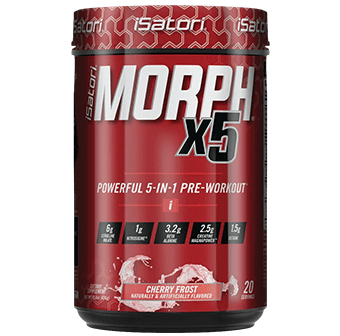 Excellent

Based on reviews collected by
&
Write a review

Isatori Morph-x5
Isatori Morph-x5
Isatori Morph-x5
426g / 20 Serves Cherry Frost
Good quality taste good
Collected via Trustpilot
Next Page
Contact Us