https://www.mrsupplement.com.au/international-plant-power-mrp-refeed?variation=14131
International Plant Power MRP Refeed (2.2kg / 32 Serves Anzac Biscuit)
International Protein
Supplements > Protein Powders > Plant Protein
https://cdn.mrsupplement.com.au/resources/imgs/products/international-plant-power-mrp-refeed.1601349162266.png
http://schema.org/NewCondition
http://schema.org/OutOfStock
AUD
https://www.mrsupplement.com.au/international-plant-power-mrp-refeed?variation=14131
109.95
AUD
https://www.mrsupplement.com.au/international-plant-power-mrp-refeed?variation=14132
International Plant Power MRP Refeed (2.2kg / 32 Serves Choc Cherry)
International Protein
Supplements > Protein Powders > Plant Protein
https://cdn.mrsupplement.com.au/resources/imgs/products/international-plant-power-mrp-refeed.1601349162266.png
http://schema.org/NewCondition
http://schema.org/OutOfStock
AUD
https://www.mrsupplement.com.au/international-plant-power-mrp-refeed?variation=14132
109.95
AUD
https://www.mrsupplement.com.au/international-plant-power-mrp-refeed?variation=14133
International Plant Power MRP Refeed (2.2kg / 32 Serves Vanilla Custard)
International Protein
Supplements > Protein Powders > Plant Protein
https://cdn.mrsupplement.com.au/resources/imgs/products/international-plant-power-mrp-refeed.1601349162266.png
http://schema.org/NewCondition
http://schema.org/OutOfStock
AUD
https://www.mrsupplement.com.au/international-plant-power-mrp-refeed?variation=14133
109.95
AUD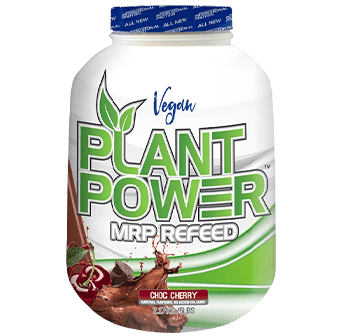 Plant Power MRP Refeed
Plant Protein Meal Replacement
Vegan Friendly
Designed for Hard Training Athletes
Full Spectrum of Amino Acids
Includes Maca

(0)
Write a review
Product
Q&A's
Reviews
Add To Cart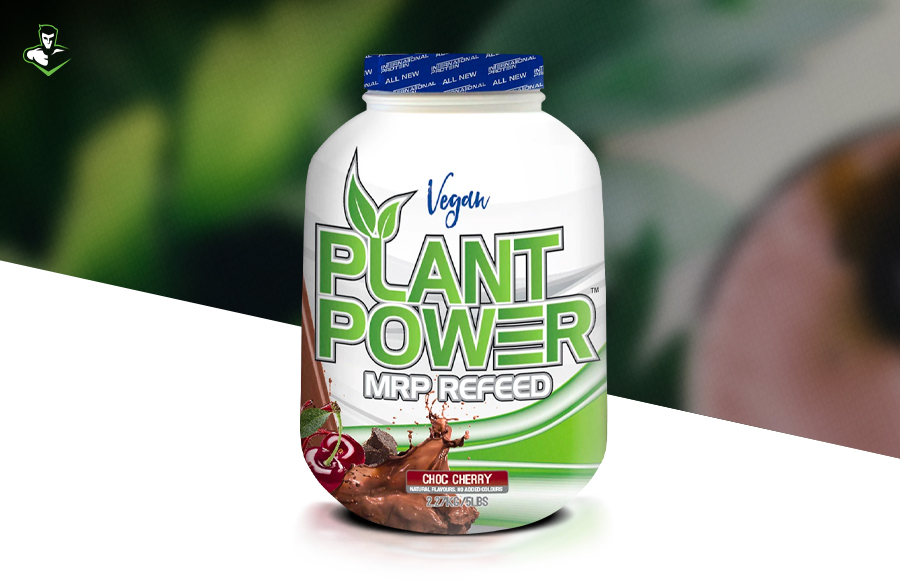 Finally a plant based Refeed Protein designed for hard training athletes and not just the 'general nutrition' market. As more and more athletes are choosing to follow a plant-based nutrition program, following plant based shouldn't mean missing out on the high performance 'extras' often found in regular protein supplements.
Plant Power MRP Refeed by International Protein was created with sports performance and optimal muscular growth and recovery in mind!
MRP Refeed's amino acid profile contains all the essential amino acids in the correct amounts and even rivals a typical whey formulation for completeness and quality. This is achieved by combining pea, organic rice and sachi inchi proteins and provides the most anabolic profile possible to support muscle growth and recovery.
Plant proteins by nature have a medium digestion rate, but MRP Refeed contains hydrolysed Pea and Mung protein peptides for that instant post workout protein hit. These amazing plant protein peptides provide the most easily and rapidly digested form of plant protein available to accelerate recovery.
Energy rich native tapioca and nutrient rich MODCARB® complex carbohydrates from gluten free oat bran, quinoa, amaranth, buckwheat and millet provide the body with the sustainable fuel to drive intense workouts and spare protein during exercise to ensure optimal muscle maintenance or weight gain is achieved
Energy and vitality is essential to great sports performance. Creatine, Organic Maca and coconut water powder support strength while providing clean energy and natural electrolytes. Some scientific evidence suggests Maca gives you a natural energy shot. It can also help combat the stress caused during heavy training and competition.
Delicious naturally flavoured PLANT POWER MRP Refeed tastes incredible even when mixed on water but it also blends perfectly with almond and coconut milk or can be mixed into other foods like non-dairy yoghurt.
Q&A's
Ask a question about
International Plant Power MRP Refeed
Reviews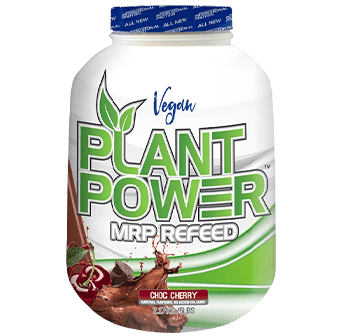 Based on reviews collected by
&
Write a review

Contact Us