https://www.mrsupplement.com.au/international-plant-power-complete?variation=14134
International Plant Power Complete (1kg / 28 Serves Anzac Biscuit)
International Protein
Supplements > Protein Powders > Plant Protein
https://cdn.mrsupplement.com.au/resources/imgs/products/international-plant-power-complete.1601347847624.png
http://schema.org/NewCondition
http://schema.org/OutOfStock
AUD
https://www.mrsupplement.com.au/international-plant-power-complete?variation=14134
69.95
AUD
https://www.mrsupplement.com.au/international-plant-power-complete?variation=14135
International Plant Power Complete (1kg / 28 Serves Choc Cherry)
International Protein
Supplements > Protein Powders > Plant Protein
https://cdn.mrsupplement.com.au/resources/imgs/products/international-plant-power-complete.1601347847624.png
http://schema.org/NewCondition
http://schema.org/InStock
AUD
https://www.mrsupplement.com.au/international-plant-power-complete?variation=14135
69.95
AUD
https://www.mrsupplement.com.au/international-plant-power-complete?variation=14136
International Plant Power Complete (1kg / 28 Serves Vanilla Custard)
International Protein
Supplements > Protein Powders > Plant Protein
https://cdn.mrsupplement.com.au/resources/imgs/products/international-plant-power-complete.1601347847624.png
http://schema.org/NewCondition
http://schema.org/OutOfStock
AUD
https://www.mrsupplement.com.au/international-plant-power-complete?variation=14136
69.95
AUD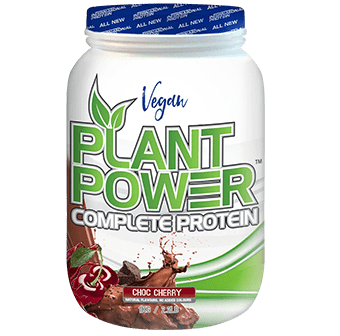 Plant Power Complete
Complete Plant Protein
Complete Amino Profile
Truly Vegan Source of MCT's
Organic Maca
Free of Stevia
In Stock

(0)
Write a review
Product
Q&A's
Reviews
Add To Cart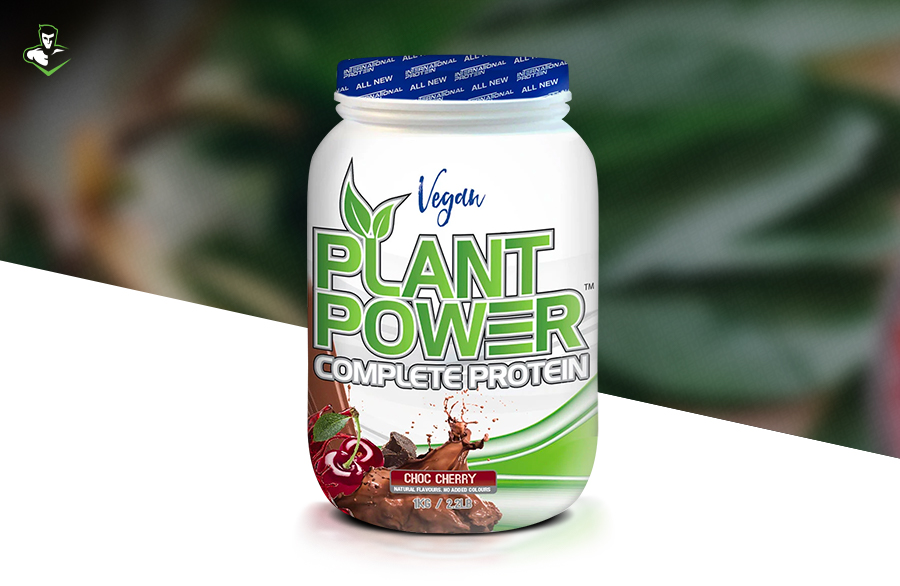 International Protein introduces Complete Essential Protein, a meticulously crafted blend of pea, rice, and Sachi Inchi super-seed proteins. Together, they form a powerhouse of complementary amino acids, surpassing even Whey in nutritional equivalence. Vegan Glutamine, Leucine, and Methionine further enhance its amino acid profile, making Complete Protein a superior plant-based protein source.
Key Features
Synergistic Plant Proteins: Harnessing the power of pea, rice, and Sachi Inchi proteins, Complete Essential Protein provides a potent combination of complementary amino acids for superior nutritional benefits.
Vegan-Friendly Glutamine, Leucine, and Methionine: Enriched with Vegan Glutamine, Leucine, and Methionine, this protein blend offers essential nutrients that rival or surpass the benefits of Whey protein.
Mung & Pea Peptides for Instant Recovery: Derived from mung bean and pea proteins, these hydrolyzed di & tri peptides deliver rapid recovery, taking your performance to new heights.
Clean Vegan MCT Energy: Unlike many vegan MCT powders that may contain traces of dairy casein, Complete Protein boasts a truly vegan source of this high-energy, fast-burning fat. It aids in muscle preservation and fuels rigorous workouts.
Organic Maca for Enhanced Energy and Reduced Stress: With a history spanning over 3000 years, Maca is a revered plant medicine known for its energy-boosting properties and stress-reducing benefits. Packed with essential vitamins, minerals, and amino acids, it supports muscle vitality.
Stevia-Free Sweetening: Complete Essential Protein derives its sweetness from a touch of natural low-GI organic coconut sugar, perfectly balanced with the delightful natural flavors. No Stevia is used, ensuring a deliciously wholesome taste.
Usage Instructions
For an optimal protein boost, blend or shake as per your preference. Customize the serving size to suit your dietary needs and fitness goals.
Q&A's
Ask a question about
International Plant Power Complete
Reviews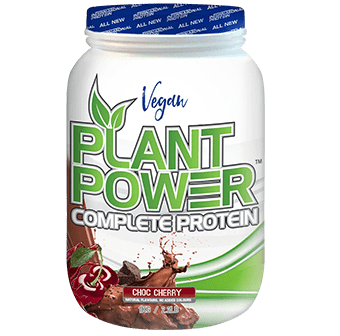 Based on reviews collected by
&
Write a review

Contact Us