Image Sports is a newly developed sub-brand belonging to BPI. Much like their parent company, they too are coming out with a range of new products. One of these is racing, a strong thermogenic fat burner. Racing is currently not yet available in Australia yet, but it does appear to be a solid little product.
Image Sports Racing Highlights
Powder form fat burner means high doses without swallowing lots of pills
Strong active ingredients at seemingly high doses for effective thermogenesis, fat metabolising, fat blocking, and carb blocking.
Image Sports Racing Ingredients & Dosages

The American version of Racing will most likely be reformulated before it makes its way into Australia thanks to the presence of yohimbe, an ingredient not legal here.
Each serve contains 910 mg of active ingredients in a proprietary blend containing:
Caffeine (approx. 300 mg) – the obligatory fat burning and thermogenic ingredient.
Cassia nomame – an ingredient with potential fat blocking properties.
Pausinystalia yohimbe – a strong thermogenic and aphrodisiac common in American fat burners. This will definitely be removed prior to making a debut in Australia.
Acetyl-L-carnitine – a very bioavailable form of L-carnitine that helps to metabolise fat
White kidney bean – an effective carb blocker
Saffron – a valuable spice used for flavour and colour, also with antioxidant properties
Image Sports Racing Pros & Effectiveness

With the strong blend of thermogenic ingredients at good doses, it is no surprise that most people will feel quite an energy hit with Racing. Not only that, but it is expected for Racing to be a fairly effective fat burner capable of ramping up your basal metabolism. In addition, the fat blockers, fat metabolisers, and carb blockers make racing a well-rounded product that targets fat loss from multiple angles.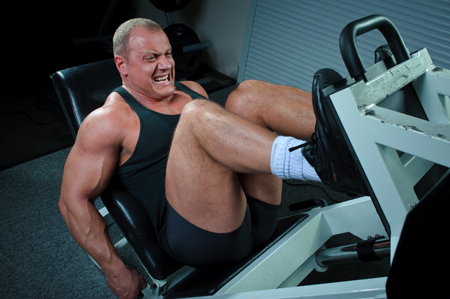 Image Sports Racing Cons
Unfortunately for us Aussies, Racing will definitely be reformulated before we can get our hands on it. This reviewer speculates that the yohimbe will be replaced by synephrine from bitter orange or another similar compound. There may be some other subtle changes too. So whether or not the Australian version of Racing will be any good, is hard to tell in the meantime.
Another point to consider is that Racing is relatively high in stimulants, containing the caffeine equivalent of three cups of coffee per serve. Caffeine is also not the only stimulant, which makes Racing even more potent. If you are sensitive to stimulants, Racing may not be the right product for you.
Image Sports Racing Taste & Mixability

Racing mixes easily, even with a cup and spoon. The taste is also another positive for the product. Watermelon would be the standout, which is a flavour that BPI seems to do very well.
Image Sports Racing Verdict
In its current form, Image Sports Racing is a potent and effective fat burner. Whether or not this will translate into the Australian version is currently unknown. Fingers crossed.