HMB Improves Endurance
Traditionally the realm of strength athletes and bodybuilders; an exciting new study has provided promising evidence that HMB supplementation may benefit endurance athletes as well. Using elite rowers from the Polish National rowing team as subjects, researchers gave subjects 3g of HMB per day for 12 weeks or a placebo. Supplementation consisted of 3 x 1g capsules taken in divided doses throughout the day. The study was conducted in a randomised, cross-over manner such that each subject got a chance to take both placebo and HMB, with a 10-day washout period in between.
Subject Characteristics
Being elite rowers, the subjects were already highly conditioned such that even small improvements in performance would be meaningful. The characteristics of the subjects are shown in the table below.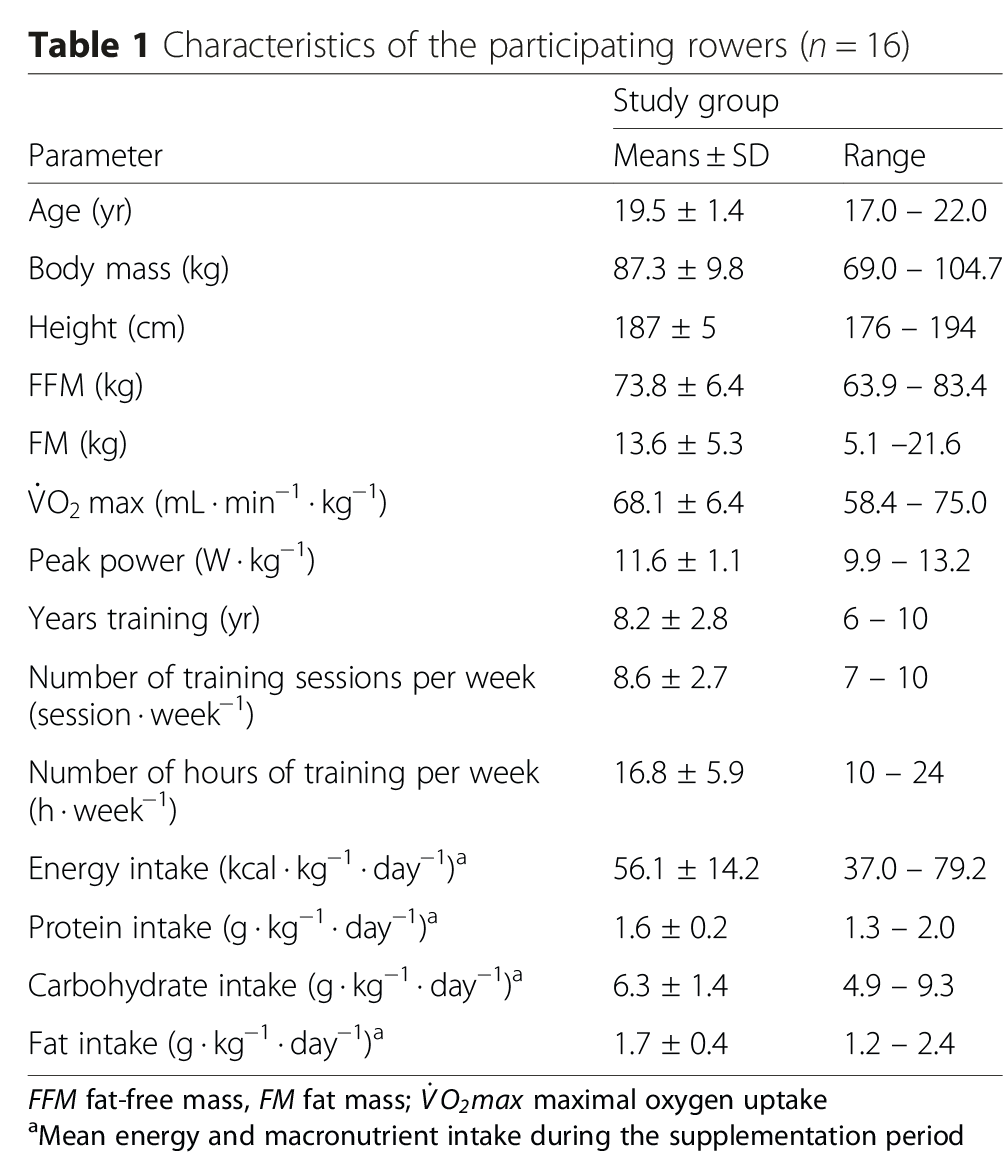 The Polish researchers measured a large number of variables so as to get a clearer indication of exactly how HMB supplementation may affect endurance performance. Previous studies using HMB on endurance athletes such as cyclists and runners have found different aspects of improved performance and recovery, but no clear mechanism.
Of the variables to improve, VO2 max was the most significant, with an average increase of 2.7 mL/min/kg following HMB supplementation compared with an average reduction of -1.0 mL/min/kg after placebo. VO2 max is arguably the most well recognised marker of aerobic capacity, making the findings very significant for endurance athletes.
The other aerobic capacity variable to change significantly was a lesser known one called ventilatory threshold (VT). VT is the point at which the rate of ventilation (i.e. breathing) increases rapidly and disproportionally. Just like blood lactate, ventilation rate increases gradually for a while and then, at a certain intensity, suddenly increases much more rapidly. In this study, rowers took an average of 1.2 min longer to reach VT when taking HMB.
Coinciding with the increase in VT was an increase in power (+0.42 Watts/kg) and heart rate (+9 bpm) at the point where rowers reached their VT.
The effects on body composition is another aspect studied extensively with HMB supplementation. In this study, rowers showed an average decrease in fat mass of 0.9 kg following HMB supplementation. In contrast, when taking placebo, there was an average increase in fat mass of 0.8 kg. These changes occurred despite stable nutritional intake over the 12 weeks as recorded by fortnightly recordings of dietary intake. There was also a tendency for rowers to exhibit an increase in peak anaerobic power after taking HMB compared with placebo.
Taken together, these findings provide sound evidence for competitive endurance athletes to consider adding HMB to their supplement regime. But it may be important to highlight that sufficient time (i.e. 12 weeks) and dose (i.e. 3g) are likely to be key variables whne looking to maximise the endurance benefits associated with HMB supplementation.
Durkalec-Michalski K & Jeszka J, et al. The efficacy of b-hydroxy-b-methylbutyrate supplementation on physical capacity, body composition, biochemical markers in elite rowers: a randomised, double-blind, placebo-controlled crossover study. Journal of the International Society of Sports Nutrition. 2015;12:31.